13 September 2023
Efforts to reduce universities' dependence on China stalling, report says
UK institutions' relationship with the research superpower of the future need to be better managed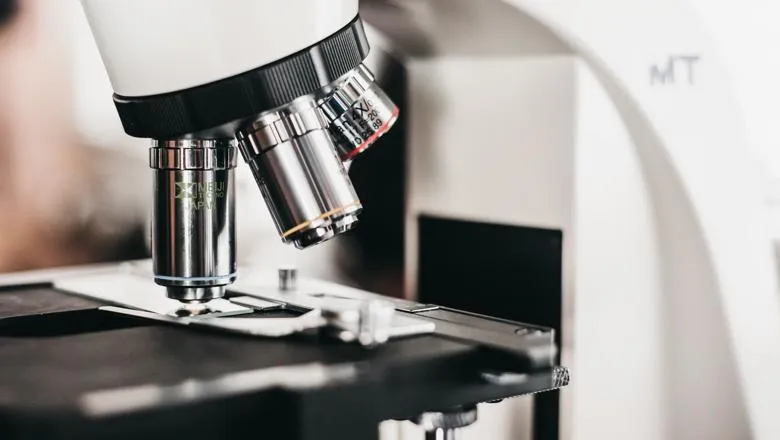 Efforts to reduce UK universities' dependence on China have in some cases stalled or are going backwards, according to a new report led by former universities minister Jo Johnson.
UK institutions benefit from the higher tuition fees paid by Chinese students, while China has also become an increasingly entrenched collaborator on research, as well as a key source of doctoral students crucial to the strength of the UK's research system, the paper says.
Sudden disruption to student flows and collaboration because of further geopolitical tensions with China would be highly damaging for the UK's knowledge economy.
Diversifying the higher education sector's international tuition income sources and widening the network of research relationships is therefore essential, yet some indicators suggest this process has halted or even reversed:
The proportion of UK higher education institutions (HEIs) sourcing at least half of their master's students from just one country increased from 22% in 2017/18 to 38% in 2021/22, while HEIs recruiting from two countries increased from 16% to 41% over the same period.
In 2021/22, one fifth of UK HEIs hosted over four-fifths of the overall Chinese students in full-time education.
As a proportion of full-time international doctoral entrants in UK HEIs, Chinese doctoral entrants increased significantly over the past five years, from 17% in 2017/18 to 28 per cent in 2021/22, even if they have declined in number in the most recent data.
And such students are increasingly concentrated across the most selective institutions. In 2017, the high-tariff HEIs – mainly Russell Group universities – accounted for 75% of all doctoral students from China. In 2021, the same universities hosted 80% of Chinese PhDs. 
Published by the Policy Institute at King's College London, the report warns there is no large new source of doctoral students in sight to replace those from China, or the UK's other key source, the EU, which collectively accounted for 41% of all doctoral entrants in 2021.
A further decline in their numbers would have a serious impact on UK science in the absence of growth in domestic doctoral students from other countries, the authors say.
The impact would be felt most acutely in STEM subject areas that are particularly reliant on non-UK demand, such as materials science, where Chinese students represent 35% of doctoral students.
"China is the research global superpower of the future," the authors write, and collaborations between UK and Chinese research institutions make a significant contribution to the performance of the UK research base, they say.
While more than half of all UK science publications are indexed below the world average for citation impact, the country's overall performance is dragged to well above this level by papers from elite institutions that have China as a key partner – one to which there is no clear viable alternative.
Analysis of data from the Web of ScienceTM global citation index (ClarivateTM) shows that, in 2021, 22,591 research papers – roughly 10% of the UK's total output – had a co-author in China, up from 5,105 in 2011. And the latest data suggests China's contribution to UK research output has continued to rise, to around 11.4% of papers in 2022.
Nevertheless, in other areas there are more signs of diversification towards other nations: in 2017/18, the country was the top market for undergraduate students at 52% of UK HEIs, but this dropped to 46% in 2021/22. Over the same period, the share of HEIs for which India was the top source of undergraduates rose from 1% to 15%.
Recommendations
The paper proposes a range of measures to help with "de-risking" the UK higher education sector's relationship with China.
It says key to this will be winning back political support for international students as a whole, which has waned under the current government but would bolster the sector's efforts to recruit from a broader list of countries. It recommends:
Requiring universities to publish an annual statement on their international student recruitment plans, in order to provide greater visibility of current strategies to diversify the international student population.
Improving regulation of course quality, given high drop-out rates among students from countries such as India and Bangladesh.
Weeding out poor-quality and fraudulent applications by charging an application fee for international students, requiring tuition fees to be paid up front and maintenance funds to be put in escrow at the start of the year.
Maintaining a register of recruitment agents and publishing key performance indicators relating to visa refusals, to improve accountability.
More generally, the report argues the UK should focus on student recruitment from Europe and priority countries in South Asia, with a competitive post-study work offer important in attracting students from the latter region.
Students from South Asian countries, unlike their Chinese counterparts, tend to use bank loans to fund their studies. As such, working in the UK, rather than relying on the salaries they would earn in their home country, means they can repay their loans quicker, the report says.
But the authors emphasise that the single most effective way for the government to reduce HEIs' dependencies on Chinese students would be to allow domestic tuition fees to increase with inflation, a policy to which no party is yet committed.
The report says teaching UK students at this level will be loss-making for many higher education institutions, leaving them with few options other than to recruit international students whose fees are unregulated.
However, when it comes to research, the paper suggests that diversifying away from China is not easily achievable, given the country's position as a major innovator in science and technology and the absence of alternative partners of similar scale.
It says Universities UK, the British Council and intelligence agencies should therefore produce guidance on how universities can maintain scientific collaboration and intellectual exchange with China for as long as the geopolitical context permits and it remains in the national interest.
The report cautions the current lack of clarity may lead universities to adopt an unduly risk-averse approach, limiting collaboration unnecessarily.
Jo Johnson, visiting professor at the Policy Institute, King's College London, said:
"The sector continues to follow a 'cross your fingers' strategy that de-coupling is in the future never necessary for China, in the same ways it was for relations with Russia in February 2022. The China question therefore to a great degree remains unanswered. The government must urgently help universities with a framework for how to maximise the benefits from research collaboration and student and academic mobility, while managing the downsides, including the risks to national security from bad-faith actors and the dangers of over-reliance a single country."
In this story