26 May 2015
English students' work published in the Paper Shell Review
Two BA English Language & Literature students have had their work published in the Spring 2015 Paper Shell Review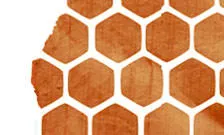 The Paper Shell Review

Two BA English Language & Literature students have had their work published in the Spring 2015 Paper Shell Review.
Jonathan Andrews who has just finished his third year at King's wrote the essay, Sin, Mother of Monarchy? Medieval Allegory and Republican Polemic in Milton's Paradise Lost.
Elizabeth Boyce, also in her third year, wrote the essay, The Trouble of Incest in Shakespeare's Late Plays: King Lear and Pericles.
The Paper Shell Review is an undergraduate journal of essays on literary topics, published by the University of Maryland.