29 February 2016
Ericsson 5G lab launch at King's College London
The joint 5G Tactile Internet lab between Centre for Telecommunications Research and Ericsson was launched on Monday 29 February at King's College London. Professor Mischa Dohler, Head of the Centre for Telecommunications Research from the Department of Informatics, was joined by Ericsson's Chief Technology Officer Ulf Ewaldsson, and top executives from Western Europe and the UK.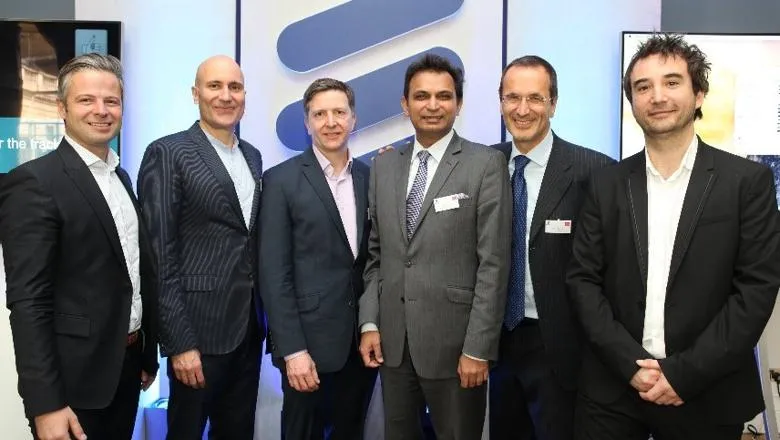 The launch of the Ericsson 5G lab at King's College London
Professor Dohler expanded on the research activities at King's and their wider collaborations for achieving goals of the 5G and Tactile connectivity. Guest speakers from Transport for London, The Cinema Arts Network and Guy's Hospital spoke about how their sectors will be transformed by the development of 5G Tactile Internet foreseen by King's College London.
Matt Griffin, Chief Technology Officer at TfL, explained the role of better connectivity for delivery of TfL services in London. Ali Hossaini of the Cinema Arts Network spoke about the current trend in the arts in using technology to enable 'full immersion', as well as remote participation, which require very low latency in communications.
Professor Dasgupta Prokar of Guy's Hospital, who specialises in robotic surgery, spoke about the potential for remote medical interventions, and the superior precision of using technology, such as Tactile Internet, in surgery.
For more detailed news item please see the Telecoms.com news story. More photos from the event can be found on the Ericsson Flickr page.
In this story