28 March 2019
Exploring London's clean air pathways
Students, staff and local workers explored the green spaces and clean air pathways surrounding Strand campus, designed using air quality data from King's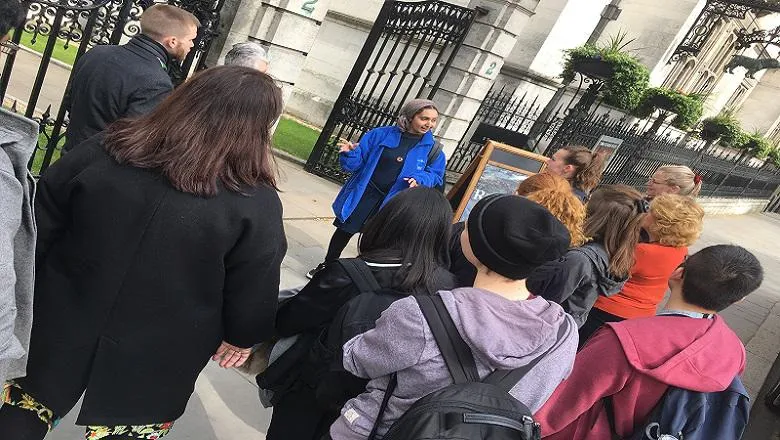 King's staff, students and local workers were introduced to central London's clean air pathways during a series of lunchtime wellbeing walks around the capital's Northbank.
Starting at Somerset House, walkers visited the hidden gardens of Middle Temple, the clean air pathways of Covent Garden – including Wellington Street, Coal Yard Alley and Savoy Way – before passing through Victoria Embankment Gardens to finish at Cleopatra's Needle on the River Thames.
Designed using air quality data from King's College London's Environmental Research Group, the pathways have been found to reduce overall pollution exposure by an average of 50 per cent.
One walker commented that they had discovered places that they didn't know existed and could feel the difference in air quality along the quieter routes and within the parks and gardens they visited.
To develop the clean air pathways, King's analysed seven popular routes through the city, with researchers simultaneously walking along main road and backstreet routes while carrying pollution measuring equipment. The average reduction in overall pollution exposure for those taking the side street routes was 53 per cent, with the cuts ranging from 30 to 60 per cent. 
King's is one of the leading providers of air quality information and research in the UK. The Environmental Research Group works in partnership with the Mayor of London to ensure schools and vulnerable Londoners are quickly informed of significant incidents of poor air quality in the capital. It is hoped that the alerts will encourage Londoners to make small changes that might reduce their exposure to toxic air.
Learn more about King's air quality work in King's London Stories.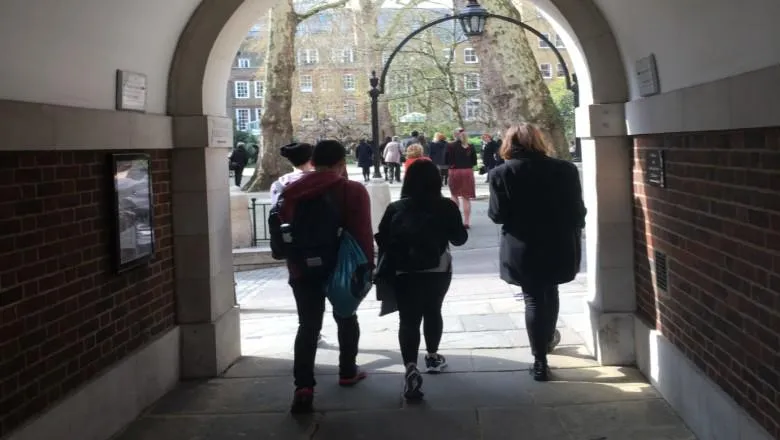 The Northbank BID worked with King's College London to create the clean air walking route.