14 April 2015
Export control violation by Japanese machine tool manufacturer
Key Points Directors and senior management should play an active role to ensure that appropriate compliance systems are implemented by their employees to mitigate a wide variety of risks; Extra due-diligence needs to be undertaken to mitigate the risk of diversion to programmes of concern; While China is a huge and growing market for exporters, diversion risks are higher there than in most other countries.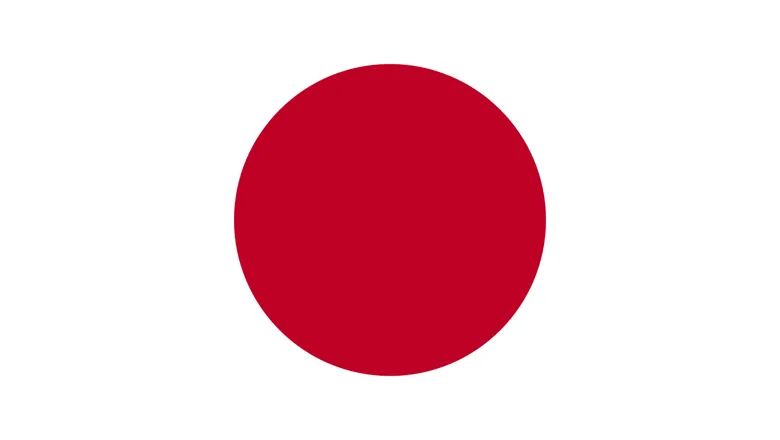 Flag of Japan
Machine tools can be used for a huge variety of applications in industry. Certain tools are of more use than others in machining parts which could be of use in nuclear or missile programmes (see the technology section of this website for more information). This case study considers the export control violations by Japanese machine tool manufacturer Horkos Corporation; it discusses the products transferred, and the implications and consequences. This case study highlights the potential consequences to companies of being found non-compliant and the difficulties posed by the diversion risk surrounding dual-use machine tools.
Horkos is a Hiroshima-based machine tool manufacturer which produces a variety of different types of machine tools. At the time the violation was uncovered it was noted that Horkos employed around 665 people with an annual revenue of ¥20.3 billion. Between 2000 and 2008, Horkos is believed to have exported around 650 'Machining Centres' and other machine tools without an export license.[i] Horkos staff labelled the goods falsely as lower specification machine tools to reduce the risk they would be snagged by national authorities.
The Technology
'Machining Centre' is the commercial name for a self-contained CNC machine tool unit. It is not apparent which types of tools (lathes, milling or grinding machines) were sold without license by Horkos. However, the machines in question appear to have had 5-axis of movement.
Such tools are used widely across the manufacturing sectors around the world, and would be useful for those seeking to produce a large number of similar metal parts. In a WMD programme, such tools could be used to machine metal components for a centrifuge enrichment plant, or for use in ballistic missiles. Machine tools could also potentially be used to machine the hemispheres of fissile material required for use in a basic nuclear explosive device.
Because of these potential uses, machine tools are controlled at a number of levels. In Japan, they are listed under category 2-(12) of the Export Trade Control Order (Appendix 1).[ii] This means that a company seeking to export them in Japan must apply to the licensing authority, Ministry of Economy, Trade and Industry (METI), for an export license. In the UK, they are listed on the Consolidated Control List in the Dual-use section under Category 2 'Materials Processing'.[iii] Because the UK legislation is taken from EU Regulation 428/2009, this is also where it can be found listed in EU legislation.[iv]
Exports to Where?
It has been reported that Horkos exported controlled products without licenses to 16 different countries during the eight year period outlined. These countries are where the company believed the machines would be installed and used by an end-user. Press reports list a few of these locations:
South Korea
China
Thailand
France
United States
A further 10 countries
Diversion Risk
However, the countries listed are only those that Horkos believed its products were destined to firms in. The process of applying for a license for controlled goods is essentially a risk assessment. By exporting without licenses, Horkos was not allowing for the national authority to make a judgement on the risk of diversion to other countries and illicit programmes. It is therefore possible that the machine tools that Horkos thought were being exported to a given country could have been diverted to a programme of concern.
Particular concern here relates to the Iranian and North Korean nuclear programmes. The Japanese authorities, when investigating the shipments, expressed particular concern about Horkos' exports to South Korea and China. While South Korea does not have any programmes of concern, a specific company's actions in diverting controlled goods may have caused concern here. China has been of particular concern as a diversion hub to illicit programmes in recent years.
Discovery and Liability
On July 31 2008 the offices of Horkos in nine locations were raided by the Japanese police. Some sources also allege that the house of the Chairman of the company was also raided. In March 2009, three employees of Harkos, and one ex-employee, were arrested.
It is apparent from media reports at the time that the initial discovery may have involved a shipment of six Machining Centres to an auto-manufacturer in South Korea in 2004, and a shipment of 10 of the same products to a Chinese auto-manufacturer in 2006. Both of these exports occurred without licenses.
It may have been the case that the initial discovery of these shipments prompted the discovery of the systematic violations of export legislation by Horkos spanning 8 years. Alternatively, the exports to South Korea and China may have been citied extensively by the press because these shipments were where the authorities were most concerned about the diversion or transhipments of goods to programmes of concern.
The three employees and one former employee of the firm found to be liable under Japanese law held the following positions within the company:
Deputy Chief of Overseas Marketing (former employee)
Sub-section Chief Assistant, Overseas Marketing
Sub-section Chief Assistant, Overseas Marketing
Unknown role
The four were charged with exporting controlled goods without a license and falsifying the export documents to facilitate this. When questioned by Japanese police, the Horkos employees are reported to have said "It takes a long time to obtain the approval" for an export license.[v] They were essentially citing the burdens of the licensing process as a reason for their systemic violation of the export legislation.
Consequences
Following their arrest in March 2009, the four were prosecuted and found guilty of the charges in July. Horkos was fined ¥47,000,000 (approximately £350,000). The four arrested and charged were given prison sentences of between 1 and 2 years.
METI, the Japanese national export authority, also suspended Horkos' right to export. On August 14 it was announced that Horkos would be unable to export any products to any location for 5 months from 21 August 2009 to 21 January 2010.
Sources (used throughout)
'Japan's Struggle to Limit Illegal Dual-Use Exports, Bulletin of the Atomic Scientists, 5 September 2008.
'Japan Raid over 'Nuclear Exports', BBC News, 31 July 2008.
'Japanese Company Accused of Exporting Nuclear Enrichment Parts', Bloomberg, 3 March 2009.
'Japanese Toolmaker Accused of Illegal Exports', World Nuclear News, 4 March 2009.
[i] Some sources allege more; 650 is the figure given by METI, the Japanese national authority, see http://www.meti.go.jp/english/press/data/20090817_01.html.
[ii] Export Trade Control Order (Appendix 1), available from www.cas.go.jp/jp/seisaku/hourei/data/ETCO.pdf.
[iii] UK Consolidated Control List, available from http://www.bis.gov.uk/assets/biscore/eco/docs/control-lists/12-514-uk-strategic-export-control-list-consolidated.pdf.
[iv] EU 428/2009, available from http://trade.ec.europa.eu/doclib/docs/2009/june/tradoc_143390.pdf.
[v] Japanese Economic Newswire, 4 March 2009.