30 November 2021
FoDOCS Professor elected as Senior Vice Dean of the FDS at the Royal College of Surgeons England
Professor Martyn Cobourne has been elected as the Senior Vice Dean at the Faculty of Dental Surgery, RCS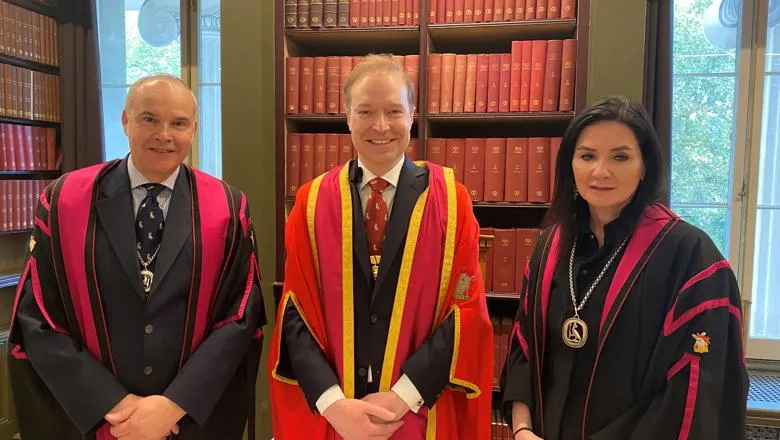 Professor Cobourne with Matthew Garrett, current Dean and Charlotte Eckhardt, current Junior Vice Dean at the FDS.
Professor Martyn Cobourne, Academic Head of Orthodontics at the Faculty of Dentistry, Oral & Craniofacial Sciences at King's College London has been elected as the Senior Vice Dean of the Faculty of Dental Surgery at the Royal College of Surgeons of England.  
Professor of Orthodontics at King's College London, Martyn Cobourne will serve as Senior Vice Dean at the FDS for one year. 
Professor Cobourne's research is primarily focused on the role of molecular signaling pathways during early development of the head and face, with a particular focus on the role of Sonic hedgehog signal transduction.
He is also interested in the effectiveness of contemporary orthodontic treatment interventions and has led a number of randomised clinical trials investigating the efficiency of orthodontic treatment.
In this story