10 December 2020
Former chancellor shares insights with students
Former Chancellor of the Exchequer Sajid Javid shared his insights into life managing the UK's finances for a class of students at King's College London.
Sajid Javid spoke to MA students on 9 December. Picture: KCL
Mr Javid, who served as chancellor from July 2019 to February 2020, was the guest speaker for students studying the module 'The Treasury and an Introduction to Economic History', which is run by the Strand Group in partnership with HM Treasury.
The lecture took place on 9 December.
Conservative Mr Javid is the seventh former chancellor in the last six years to have worked with King's, following in the footsteps of Gordon Brown, Lord Clarke, Lord Darling, Lord Lawson, Lord Lamont and George Osborne.
Entering politics after a career in banking, Mr Javid spoke about his early career in government, serving as a junior treasury minister before stints in the Department of Culture, Media and Sport; Department of Business, Innovation, and Skills; the Department for Housing, Communities and Local Government, and the Home Office.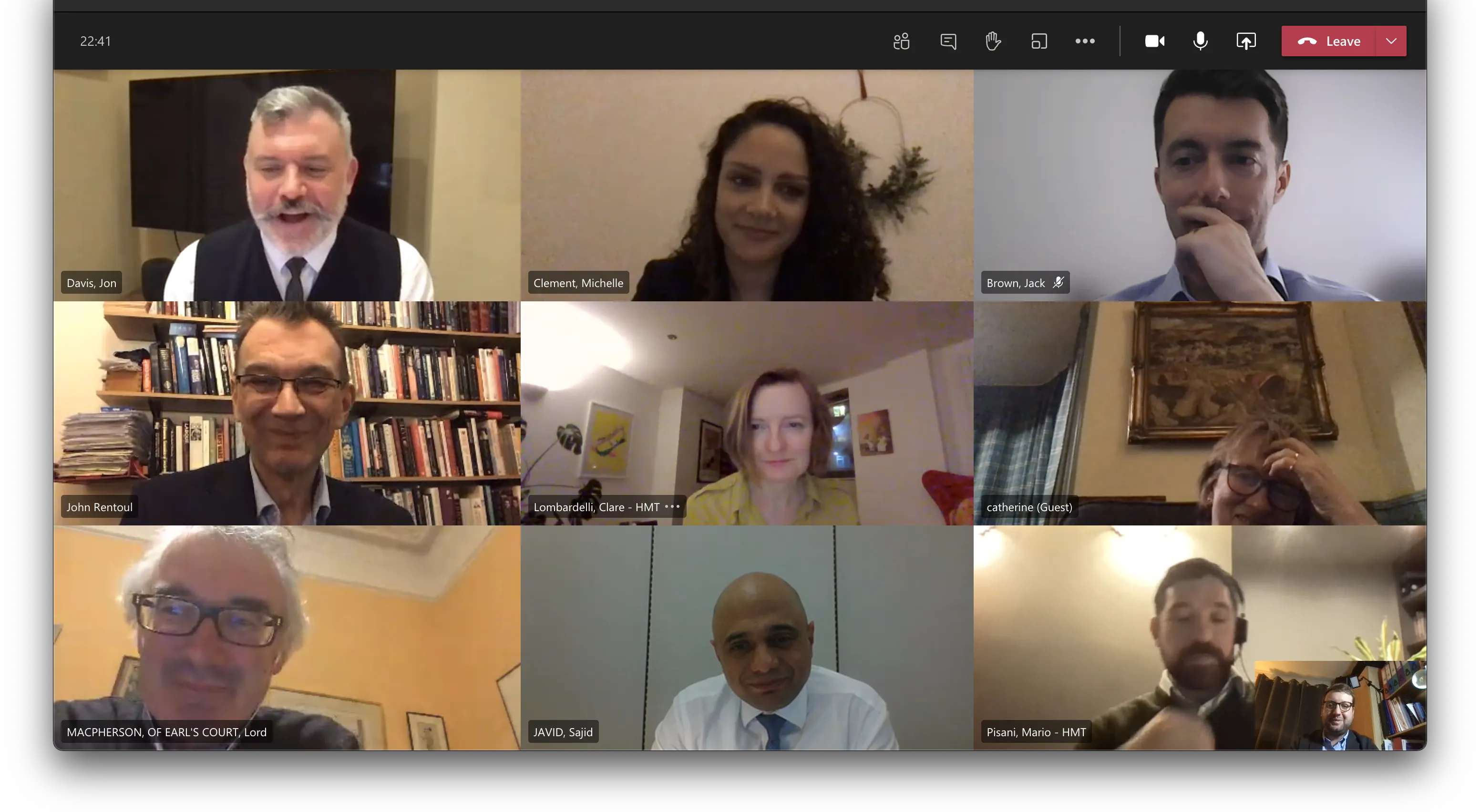 The event was hosted by the Strand Group. Picture: KCL
He spoke about the need for more business experience in the civil service to help broaden the depth and quality of advice available to ministers, the experience gained and lessons learned in running offices of state, and the relationships between the chancellor and MPs, both colleagues and opposition.
Mr Javid then answered questions from students and guests on a number of topics, including the civil service, and the relationship between chancellor and prime minister.
You can find out more about the module here and more about the Strand Group, which is supported by the School of Politics and Economics, here.