11 February 2020
Former government minister joins students for foreign policy debate
A former cabinet minister was the special guest as a group of students at King's College London discussed the challenges facing the future of British foreign policy.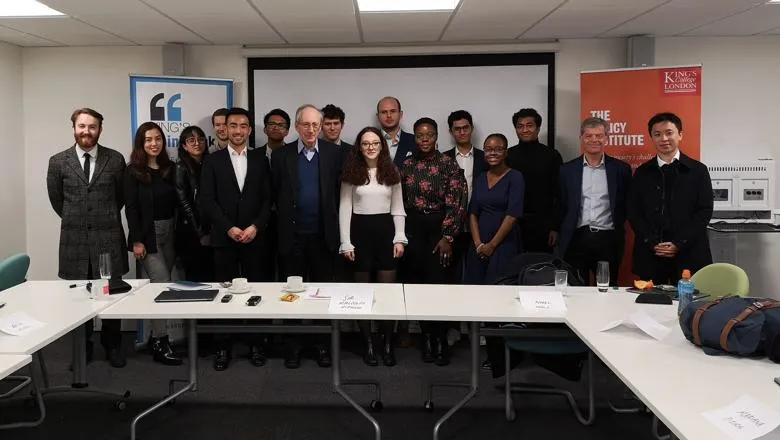 Sir Malcolm Rifkind with students at the King's Think Tank event
Sir Malcolm Rifkind, who served as foreign secretary and chairman of the intelligence and security committee, acted as moderator as the King's Think Tank shared ideas around the theme of Global Britain.
The panel discussion saw the 15 students tackle topics such as the Commonwealth, cyber security, the European Union, the British Empire, and climate change, with Sir Malcolm - who served under Margaret Thatcher, John Major, and David Cameron - adding his insights.
The event took place on Monday, 10 February.
Sifan Zheng, president of the King's Think Tank, said: "It was fantastic to see how engaged students were and how keen they were to have an impact on actual policy making. It's great that King's was about to offer us this opportunity and we were delighted Sir Malcolm joined us to debate."
The format for the discussion, which took place at the Policy Institute, followed the 'New Bletchley' model, which collects the top three ideas from each contributor as well as the main discussion points voiced by the group.
The ideas and key points from the discussion are then put into a short report which is distributed to government departments, public bodies, and think tanks.
One of those in attendance was Dylan Anderson, who is studying political economy. He said: "It was very interesting. There was a lot of debate, which was good, and a number of perspectives on key issues."
Another attendee, Ryan Chan, who is studying international relations, said: "We were given this idea of Global Britain and the event was a good chance to nail down what they really means. There were a lot of opinions and views shared, both similar and different."
To find out more about the King's Think Tank, which is supported by both the Department of Political Economy and the Policy Institute at King's, search on Facebook or click here.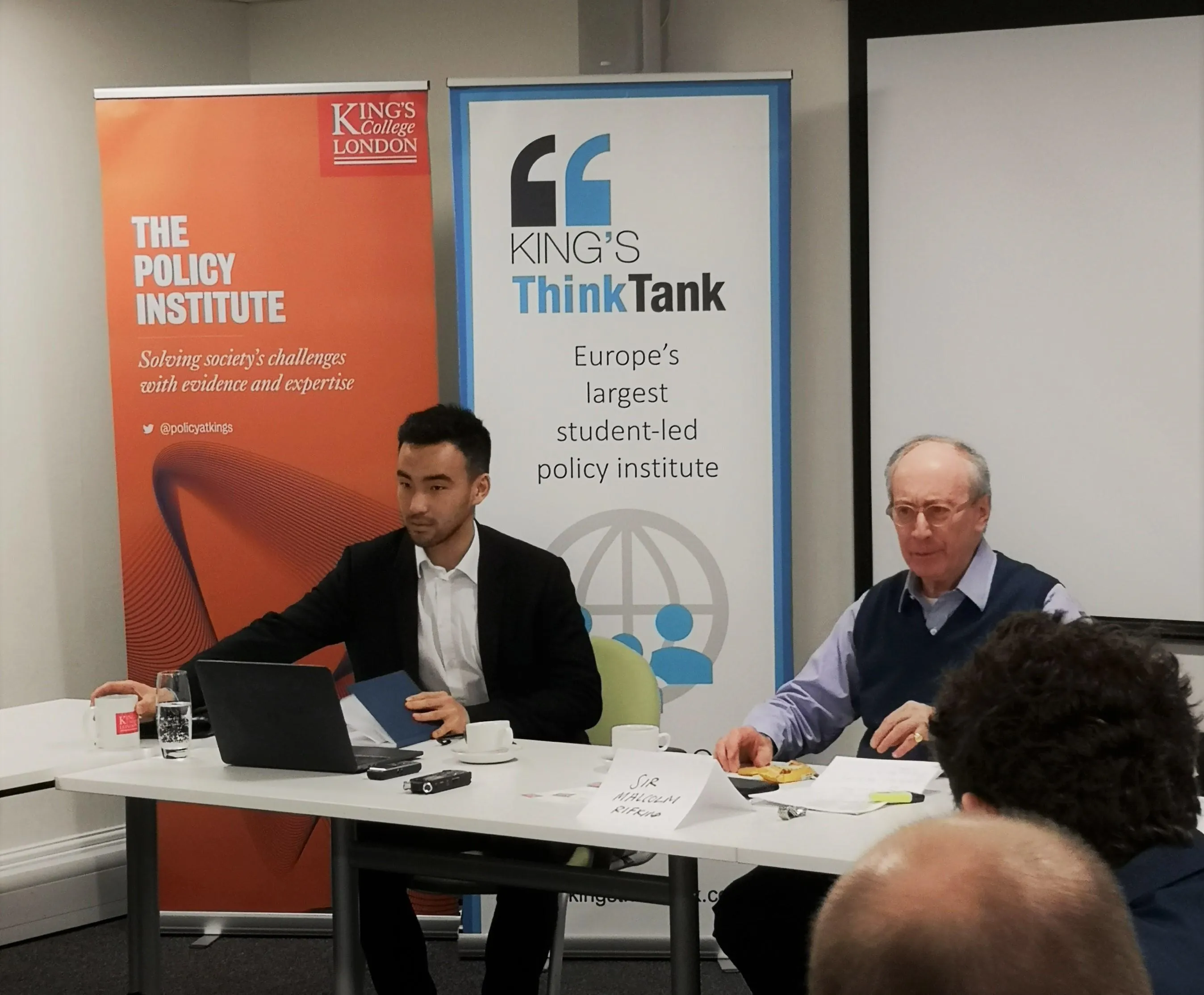 Sifan Zheng, president of the King's Think Tank, with Sir Malcolm Rifkind.