27 June 2018
Former King's student receives MBE in Queen's Birthday Honours
Former King's student, Satvir Bungar, has received an MBE in this year's Queen's Birthday Honours in recognition for his services to corporate finance.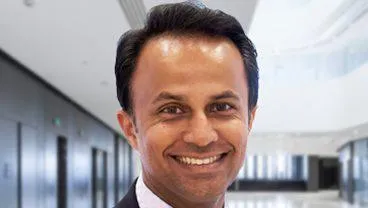 Former King's student receives MBE in Queen's Birthday Honours
Satvir graduated from BSc Business Management at King's in 1996. He has been working at BDO LPP for over a decade and is now Managing Director of M&A and Head of the Facilities Management Sector.
Dean of King's Business School, Professor Stephen Bach says "I am delighted to hear the news that Satvir Bungar has been awarded an MBE for his service to Corporate Finance. The successes of our alumni community provide real inspiration to students at King's Business School as they think about their own career ambitions".
Satvir serves an influential industry role within the UK Business Services Sector as Head of Facilities Management and has developed an outstanding reputation for helping transform businesses and boost shareholder returns. He has made a significant impact within BDO's M&A advisory business, both in the Midlands and across the UK.
On his achievement, Satvir said "Receiving an MBE for services to corporate finance is a tremendous honour for which I am incredibly proud. My role as an M&A advisory specialist is a collaborative discipline which brings together many stakeholders, and I believe this accolade is testament to the teamwork of all those I have had the pleasure of working with on various projects over the last 20 years.
"This honour also proves that hard work can get recognised regardless of background – an ethos which I am proud to say we live by at BDO."