25 March 2021
Former prime minister shares experiences of life in Downing Street
Former prime minister Theresa May spoke to King's students about her experience at the top of government at an event hosted by the Strand Group.
Theresa May spoke to students studying with the Strand Group. Picture: STRAND GROUP
Mrs May, who served as prime minister from 2016-2019, spoke to postgraduates and undergraduates about her time in Downing Street and offered insights into the challenges of running a government and managing a cabinet before taking questions from attendees.
Mrs May's talk, held on 24 March, came as part of the Strand Group's MA module the History of the Prime Minister 1979 – 2016 in partnership with 10 Downing Street and UG module Prime Ministers and Leadership.
Taking questions from the audience, Mrs May also touched on the challenges of politics today, working with the Civil Service, her time at the Home Office, diversity within the Conservative Party, being a woman in politics and government, the legacy of her premiership, and the relationship between prime minister and chancellor.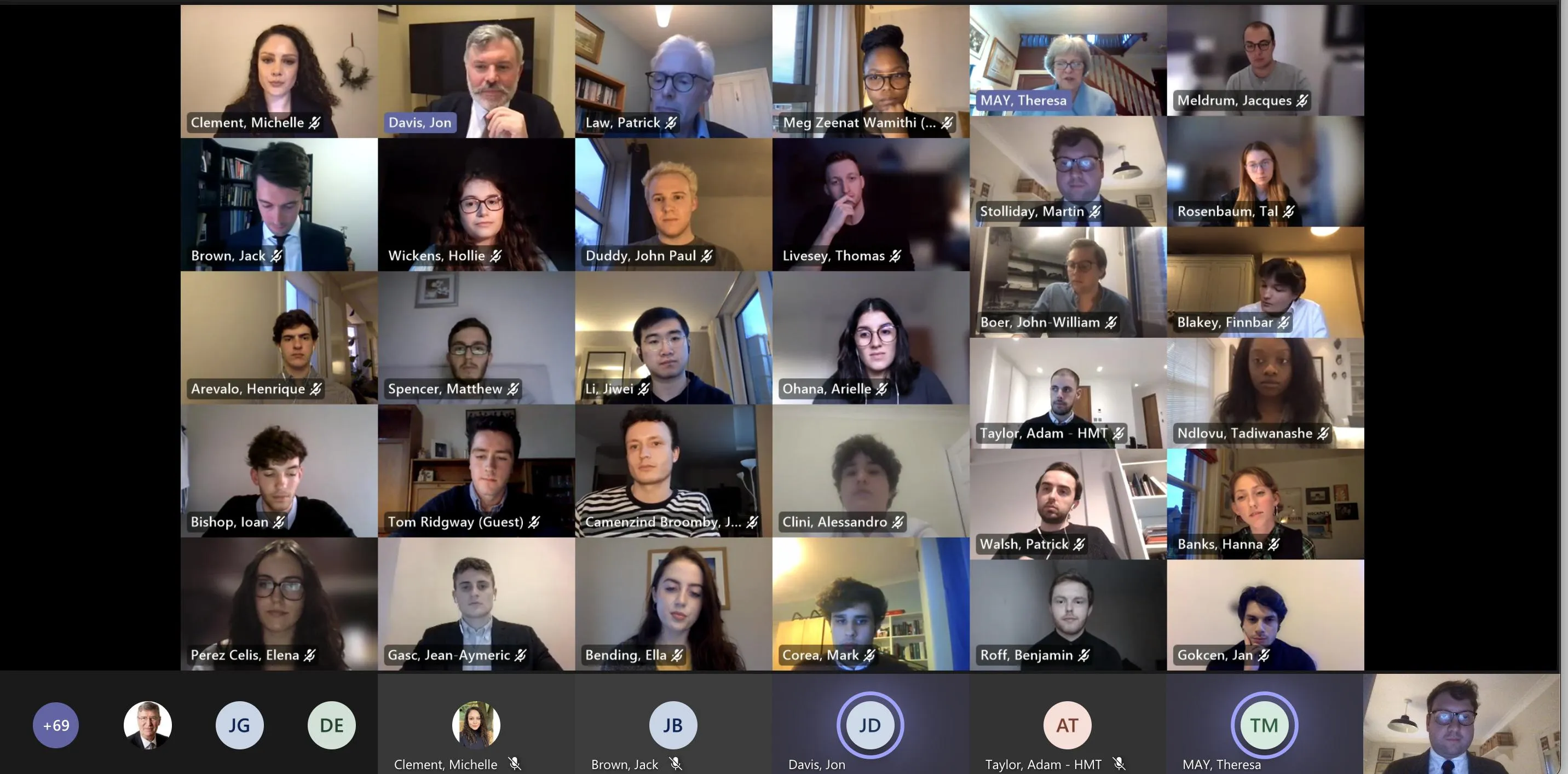 Undergraduate and postgraduate students put questions to Mrs May. Picture: STRAND GROUP
The Strand Group postgraduate module is led by Dr Jon Davis, alongside co-teacher Dr Michelle Clement, the undergraduate module is led by Dr Jack Brown supported by Can Gökçen.
Previous years have seen classes take place within No 10 Downing Street itself, and guest speakers have included former prime ministers Tony Blair and David Cameron. Last week the classes had a session with the Secretary to the Cabinet Dr Simon Case, with the former director of GCHQ Sir Iain Lobban and the ex-CEO of the National Cyber Security Centre, Ciaran Martin, the week before that.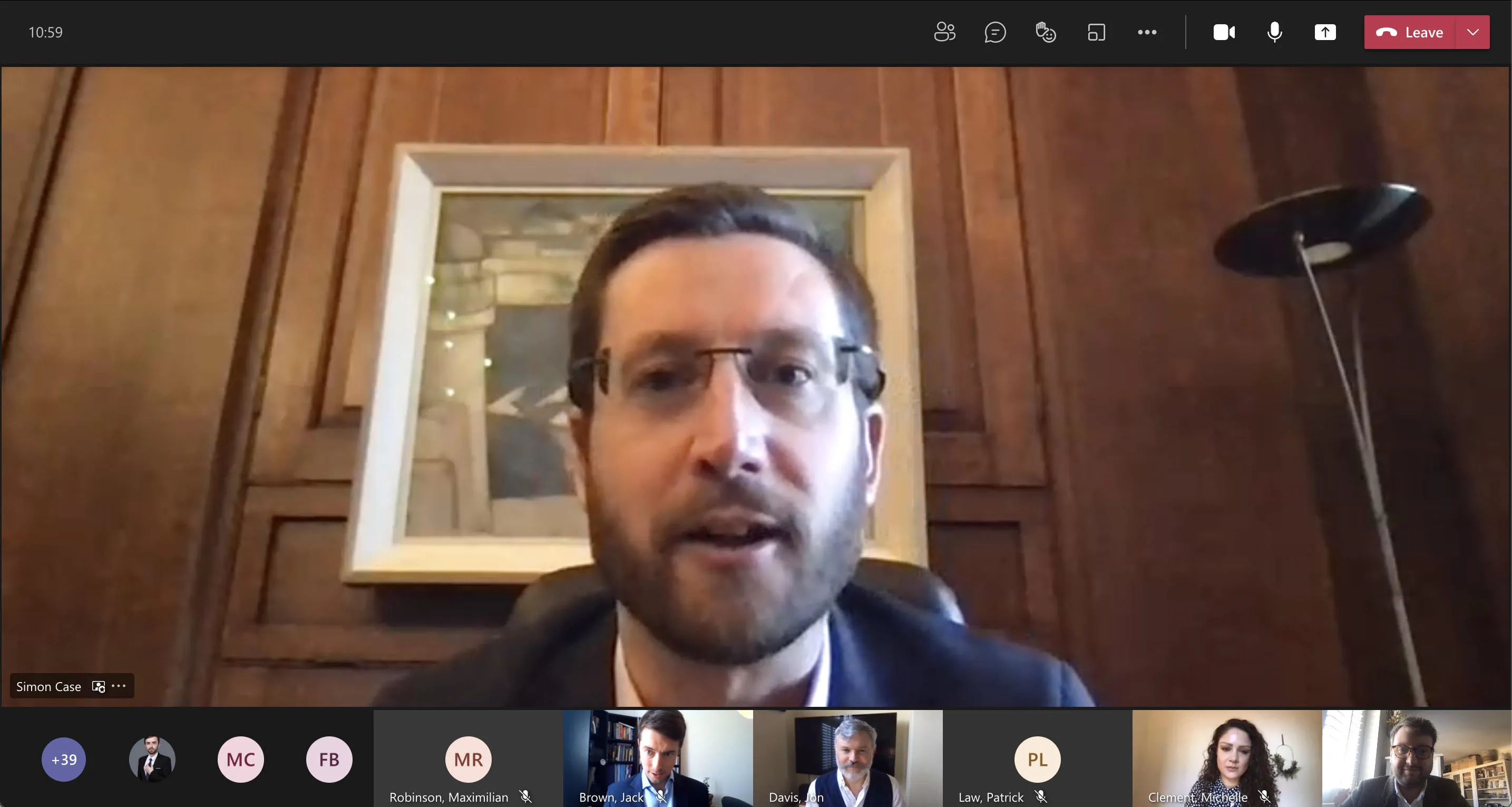 Dr Simon Case also spoke to students recently. Picture: STRAND GROUP
Director of the Strand Group and postgraduate lecturer, Dr Jon Davis said: "On behalf of the teaching team, we are delighted to have been able offer our students this opportunity and proud to see them pose such thoughtful and engaging questions to former prime minister, Theresa May."
In this story