09 November 2021
Freetown Explosion: Caring for burn survivors in Sierra Leone
King's Global Health Partnerships (KGHP) is supporting frontline staff at hospitals in Freetown, who are managing patients with severe burns.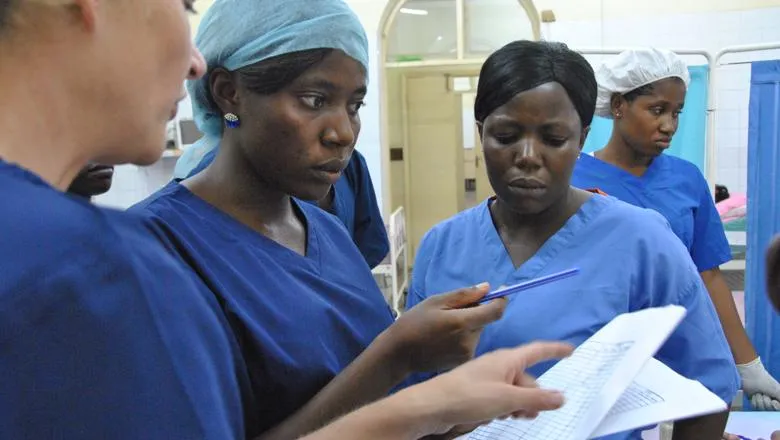 On the night of 5th November, there was a major explosion following the collision of a fuel tanker in Freetown, the capital of Sierra Leone. People rushed to collect fuel from the leaking vehicle, which then exploded. Over one hundred people have died and currently around 70 patients are receiving care in the four major hospitals in Freetown.
Those who have survived are critically unwell with severe, life changing burns. They require immediate specialist care and longer-term support to prevent serious disability. There are also many people with less severe burns who are being treated in outpatient facilities and require care from nurses and therapists.
Caring for burns requires long-term care. There is a serious risk that inadequate or inappropriate treatment or poor infection prevention control at the hospitals could lead to further unnecessary suffering, disfigurement, disability or death.
King's is a long-term partner to the Government of Sierra Leone. Since 2013 we have had a small clinical team based at Connaught Hospital, the main adult tertiary referral hospital in Freetown. Our partnership draws on the skills and expertise of the UK's National Health Service, and in particular, from a network of clinicians across King's Health Partners' three NHS Foundation Trusts. We are bringing together a small team of Burns Specialists from the UK, to support colleagues at hospitals in Freetown.
Thanks to our supporters we have raised £85,000 to:
Train nurses, therapists and nutritionists at Connaught Hospital in the treatment and rehabilitation of burns patients
Donate 3-6 months' supply of burn's consumables (dressings, IV fluids) and supplies to ensure effective infection prevention control (detergent, soap)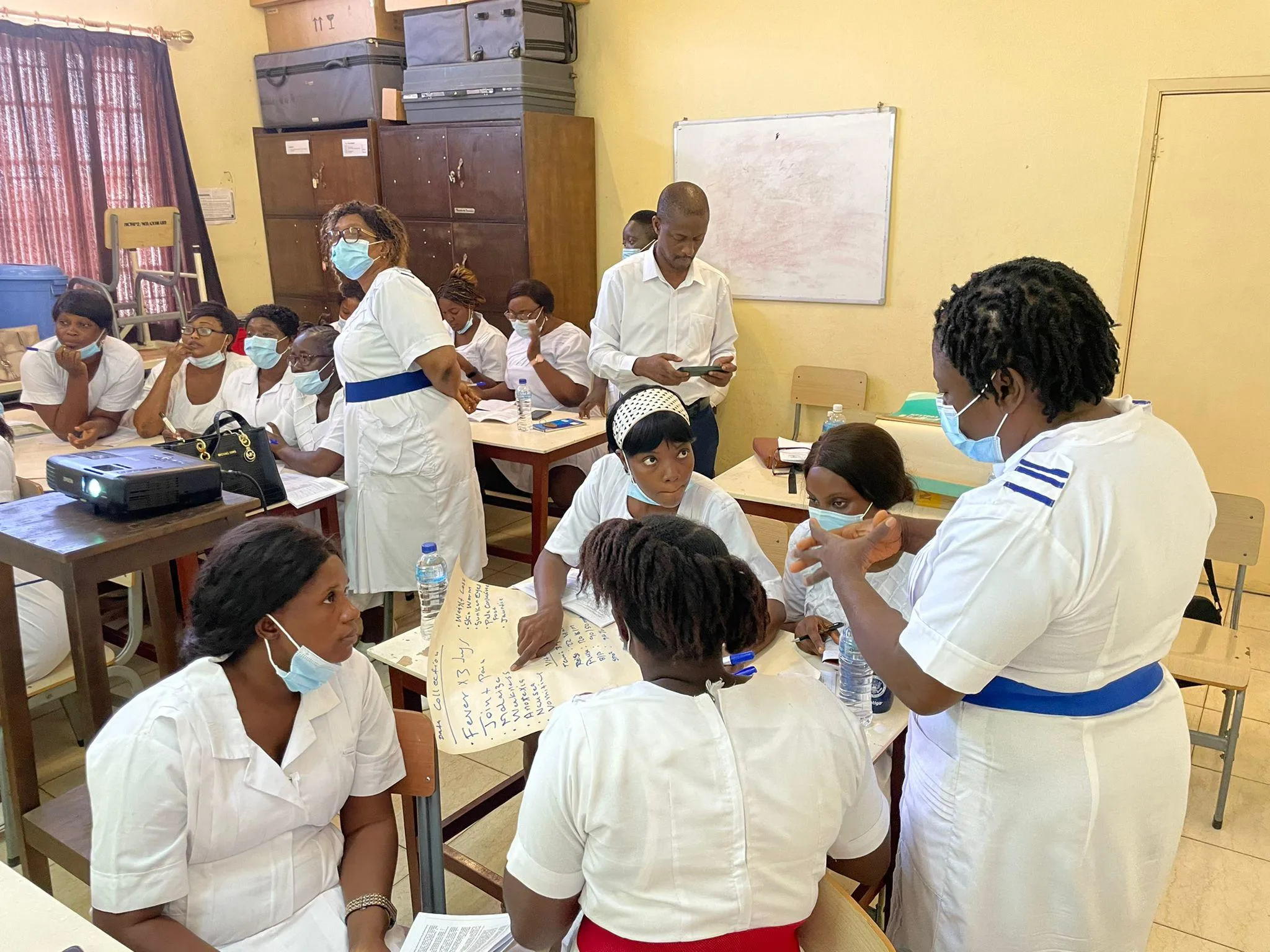 Disability limitation for the survivors of the explosion
Effective after-care, rehabilitation and therapy are essential in helping a burn patient to recover. None of the hospitals in Freetown, where the patients are receiving care, have a specialist burns unit.
Nursing is a critical aspect of burn care, however few nurses in Sierra Leone have received any training that would allow them to manage the severe burns caused by the explosion. Our small team on the ground is already providing some basic training to Connaught's committed team of nurses about how to change dressings and keep wounds clean. Basic knowledge, for example, about how to position a patient correctly, and use locally available materials to make a splint, will dramatically improve the chances of recovery and reduce the risk of disfigurement and disability. In the short to medium term, simple plastic surgery and skin grafting will also be needed to prevent skin contractures.
A small team of NHS burns specialists will provide training, hands-on mentoring and the development of a bank of training resources for the longer term, with a view to strengthening the burns management system in Sierra Leone.
We are currently recruiting a Specialist Nurse with expertise in acute and complex burns to support our colleagues in Freetown. To apply please visit our website: https://www.kcl.ac.uk/kghp/volunteering
If you would like to donate to King's emergency response, supporting the care and rehabilitation of Freetown's burns patients, you can do so here: https://donate.kcl.ac.uk/p/KGHP/
This article was edited with updated information on 17th December 2021.