27 September 2016
Funding awarded to King's SENSE project
King's College London, in collaboration with the University of Bristol have recently been awarded £1.15 million in funding from the Engineering and Physical Sciences Research Council (EPSRC) for their three year project SENSE, "Scalable Full-Duplex Dense Wireless Networks". Beginning next month, SENSE, which is led by Dr Mohammad Shikh-Bahaei (Department of Informatics at King's) will explore an advanced technology which may be sought for the emerging 5G network. Dr Shikh-Bahaei along with Professor Mark Beach from the Department of Electrical & Electronic Engineering at Bristol will be applying their knowledge and research in cross-layer resource allocation in wireless networks, physical layer modeling and radio frequency hardware design to SENSE.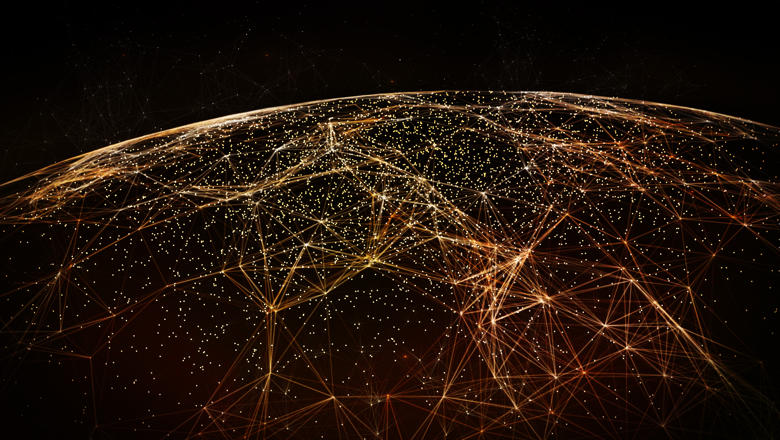 Networks
The unique properties of 5G pose a completely different paradigm to 4G by enabling a broad range of applications and impacting on a wide range of vertical industries.
The 5G ecosystem is envisaged to provide various new and enhanced services to the end users across heterogeneous networks. It is a common industry objective to achieve a single global 5G technological framework that is forward compatible and unifies various wireless technologies to ensure the success of the Internet of Things and other intended use cases. Successful implementation of Full-Duplex (FD) communication in the emerging dense networks, aimed by SENSE, will be a major step forward in achieving the goals of 5G ecosystem.
This project will be delivered through a collaboration between King's and Bristol, drawing on the unique skills of the respective organisations. This project will benefit from a wide range of industrial collaborators (Intel, Vodafone, Thales, Toshiba, u-blox and Rohde & Schwarz) using their knowledge of FD wireless devices and networks. The Co-investigators on this project will be Professor Mischa Dohler and Professor Arumugam Nallanathan from King's, and Dr Kevin Morris from the University of Bristol.
"I am very excited about the prospects of the SENSE project and specifically about its great potential for improving quality of services in the emerging 5th generation heterogeneous dense networks. Significantly improving the capacity and reducing delay through this project in future ultra-dense networks will have immense impact on various applications and vertical industries, e.g. Internet-of-Things (IoT)-based applications. King's and Bristol are very well equipped with expertise and resources to accomplish the ambitious goals of the SENSE project", says Dr Mohammad Shikh-Bahaei, the Project Lead and KCL Principal Investigator of the SENSE project.
In this story