22 June 2018
GHSM student wins Oxford University's 'Map the System Challenge'
Congratulations to Roisin Dillon, who has won top prize in Oxford University's 'Map the System' competition.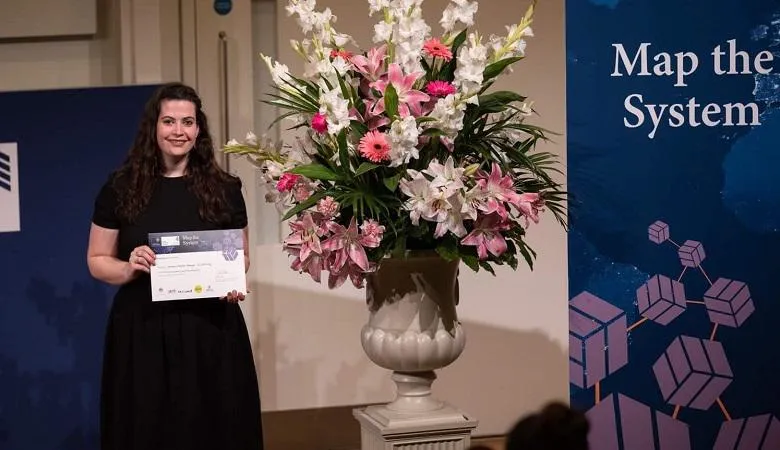 Rosin Dillon at the 'Map the System' competition at the University of Oxford.
Roisin's presentation on the opioid crisis came first out of 470 entries from 27 different universities across the globe. Details about the winners of this year's competition will be up on the "Map the System' website soon. 
In an interview with 660 News, Roisin said: "We're oversimplifying the problem and we have a lot of misconceptions and assumptions about who might be experiencing any kind of struggle with opiate addiction." She argues that public health solutions need to tackle over-prescribing and the assumption that we should eradicate pain at all costs, rather than helping people to manage it.