27 June 2019
Girls United
Girls United empowers girls through football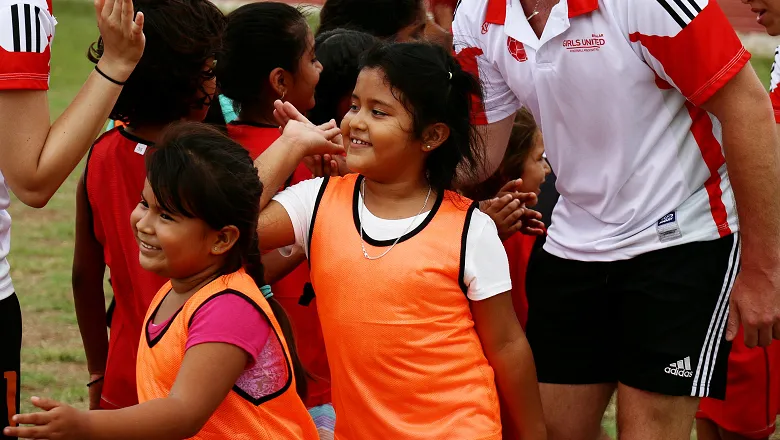 Girls playing football.
Sport has the power to transform and being a valued member of a team has the power to develop players far beyond their physical capacity. 
Girls United, founded by King's alumna Romina Calatayud, sets up football academies in low-income areas and works with the local community to create sustainable, grassroots projects.
These academies provide opportunities for young women to succeed in education and employment by providing leadership training through football and equipping participants with transferable life skills.
By creating a space where young women feel empowered and develop not only football skills but also valuable life skills, Girls United helps to level the playing field both on and off the pitch.
Girls United has reached over 100 girls in Mexico, created five academies and certified 26 international and local coaches. They also recently opened new London academies, which will allow the company to exponentially extend its impact.
Through redefining the concept of a football club into a network of individuals that contributes to the development of young players, Girls United creates confident leaders that can serve their communities.
Learn more about how the King's community is serving society in the university's Service annual report 2018-19.
Girls United was supported by the Entrepreneurship Institute's King's20 Accelerator programme.