12 December 2018
Global Thinkers: Harriet Green 'Us and Technology'
We welcomed Alumna, Harriet Green OBE, Chairman and CEO of IBM Asia Pacific to present at our second 'Global Thinkers' seminar series called 'Us and Technology'. Global Thinkers is a new platform at King's Business School that we are using to showcase fascinating insights from eminent thinkers in business, society, policy and more. Martin Wolf, Chief Economics Commentator of the Financial Times, was our first Global Thinkers presenter answering the question "Is there a crisis of Capitalism'.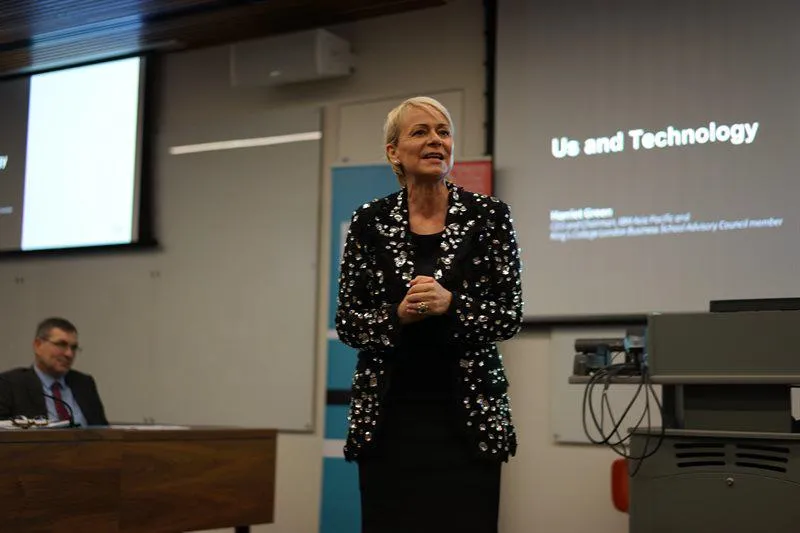 Harriet Green OBE, Chairman and CEO of IBM Asia Pacific
Dean of the Business School, Professor Stephen Bach, led the evening and introduced Harriet, explaining how she received her OBE for services to electronics in 2010 and that she is a global executive who has led business transformations. She has achieved many things along the way and gained prestigious awards including featuring in the Top 10 for the second consecutive year in the FT HERoes Champions of Women in Business list 2018.
Harriet gave insight on the importance of tech skills in areas such as digitisation and artificial intelligence for tomorrow's economy and the potential for technology to enable workplace diversity as well as the importance of trust and transparency in today's data-driven world. Harriet stated in her presentation:
"The promise of the world of Artificial Intelligence is huge and the opportunity to do good is enormous. But we all have a role to play and must ask ourselves not merely what we're willing to put up with, but what future do we want".  
Harriet explained there were three critical dependencies that will shape the fourth industrial revolution. 
Reassessing: The role and importance that trust along with transparency must play in the principles and frameworks that will shape this new age being defined by data and Artificial Intelligence.
Reinventing: The relationships between business, government and academia that will be essential to driving improved standards for all
Reskilling: Engender trust in our workforce that we are investing in their skills to ensure they are fit for the future
Harriet went on to unpack these three dependencies including the role artificial intelligence will play to do enormous good.
Stephen lead a Q&A session with Harriet after the talk that raised a lot of questions and discussion around data protection and the advancing technologies in this area.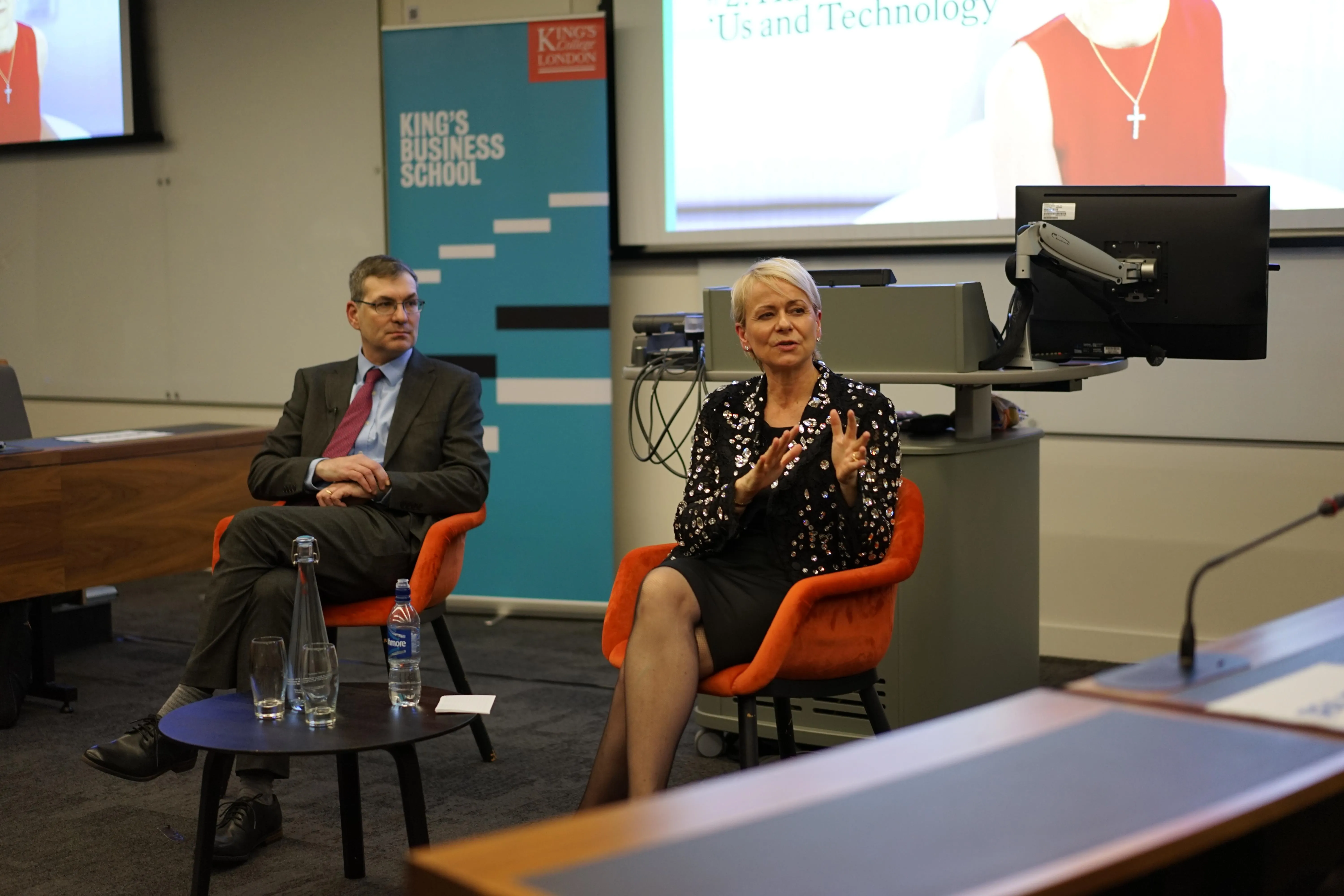 Professor Stephen Bach & Harriet Green OBE