10 June 2021
Google backs tutoring start-up founded by King's alumni in $2m seed round
Following a pre-seed round last year, Scoodle, founded by King's College London alumni, has raised $2m from Google, IFG and DA One in their Seed round.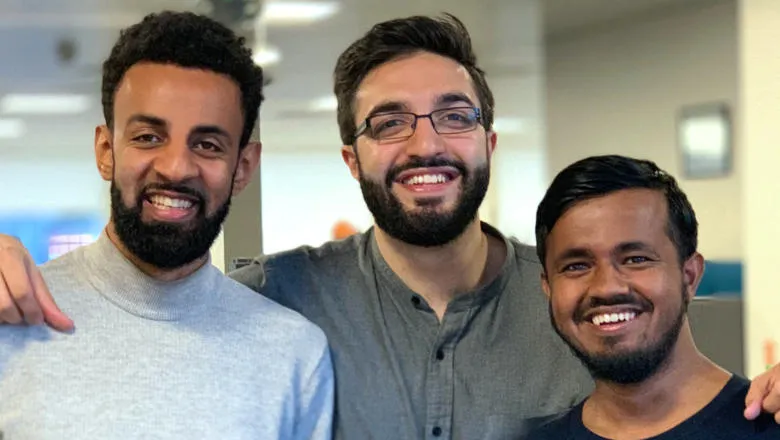 Scoodle is an online learning platform allowing students to connect with the best tutors available. Made for tutors, by tutors, it has a stand-out approach to tutoring that is unlike their competitors. They are the first platform to offer 0% commission on bookings made.

Their content-driven approach to tutoring sets them apart. Tutors use their profiles to demonstrate their knowledge to students before a booking is made. Tutor profiles showcase answers to questions, learning resources and a newly released video platform. Making it easier for students to select the best tutor for them.
Scoodle was co-founded by King's students Ismail Jeilani, who worked as a tutor while studying BSc Political Economy and Imdad Ahad who studied for a BSc in Computer Science. Scoodle was accepted on the university's start-up accelerator, the King's20 in 2018. The twelve month accelerator run by the university's Entrepreneurship Institute, provides the best and brightest early-stage ventures with business mentorship and leadership training, access to a group of experts-in-residence, grant funding and a co-working space.
Ismail said: "The most impactful thing about our experience at with King's20 was the people we met. The funding we raised and the press we received as a direct result of those relationships - and that's something that I am really grateful for."
Since the pandemic, Scoodle has grown 10x in monthly users - largely driven by its growing content base. In 2020 alone, almost 70% of their tutoring bookings shifted online.
COVID-19 has hugely disrupted the education industry and brought about the rise in online teaching that many thought was not possible. Nevertheless, whether through homeschooling, Zoom lessons or private tutoring, we've made it through another academic year.
Co-founders Ismail Jeilani, Imdad Ahad and Mujavid Bukhari have worked in education and started companies together for many years. It was this experience that helped them identify a gap in the tutoring market.
Ismail explains that Scoodle was founded out of his experience being a tutor to cover university tuition fees. Scoodle is built on the principle that "Everybody has something they want to learn, and something they can teach. We're bringing them together.", a pandemic is no exception.
For Scoodle, the lockdowns we've lived through presented a new opportunity to connect students and educators online. As commented by Jeilani "We're building a world where an Arabic expert living in Egypt can create classes or share answers with students from around the world.".
Scoodle believes content is the best way for tutors and students to connect - "The content that our tutors create on Scoodle lives on. This continues to benefit other students, long after the classes have ended." And they're on the way to proving it.