29 July 2019
Grant with PUC
Prof Abigail Tucker and colleagues have been awarded an Interdisciplinary Research grant from the Pontificia Universidad Catolica de Chile (PUC).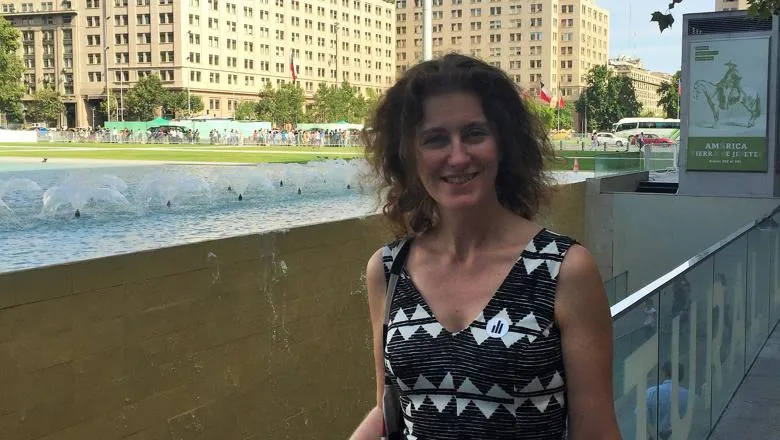 Professor Tucker in Chile
The grant is to study any adverse influence of use of antidepressants during pregnancy concentrating on the consequences for development of the craniofacial region.
The project is a collaboration between the Departments of Anatomy (Dr Gaete) and Clinical Psychology (Dr Olhaberry) at PUC and Prof Tucker at King's College London's Faculty of Dentistry, Oral & Craniofacial Sciences.
As part of the project Dr Gaete will visit King's to study the impact of antidepressants on tooth development in a mouse model, with additional funding from the International Partnership scheme at King's.
This project is part of an on going collaboration between the labs of Abigail Tucker and Marcia Gaete focusing on tooth development and replacement. It follows on from a successful International Network grant funded in 2017 from CONICYT (Comision Nacional de Investigacion Cientifica y Tecnologica).
Professor Tucker currently has an Honorary Professor position at PUC in the medical school.
In this story