19 February 2020
Health Secretary speaks at launch of new ageing strategy
The All Party Parliamentary Group for longevity launched a new strategy at King's.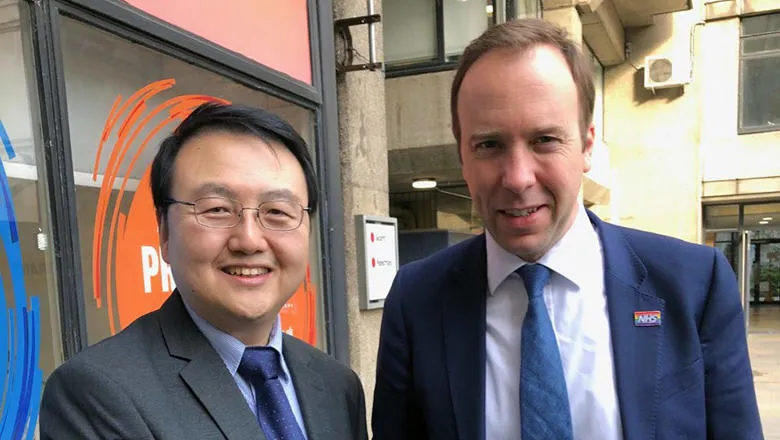 On Wednesday 12 February, King's hosted the All Party Parliamentary Group (APPG) for Longevity's strategy launch, welcoming the Secretary of State for Health and Social Care, Matt Hancock and other Parliamentarians to a discussion about health ageing and how the Government responds to changing demographics in the UK.
The APPG was first convened in March 2019 and boasts a cross-party membership from both Houses of Parliament. Supported by Ageing Research at King's (ARK), the APPG launched its 'The Health of the Nation' strategy, which considers the multifaceted and interdisciplinary factors associated with healthy ageing. Its first major publication, launched at King's, aimed to establish how the Government's goals of five more years of Healthy Life Expectancy (HLE +5) by 2035 and closing the large social gap in HLE will be achieved.
Dr Richard Siow, Director of ARK at King's and member of the APPG Strategic Advisory Board, opened the event by focusing on the importance of a sustained policymaking and interdisciplinary focus on addressing ageing, and emphasised the collaborative nature of the ARK consortium's projects.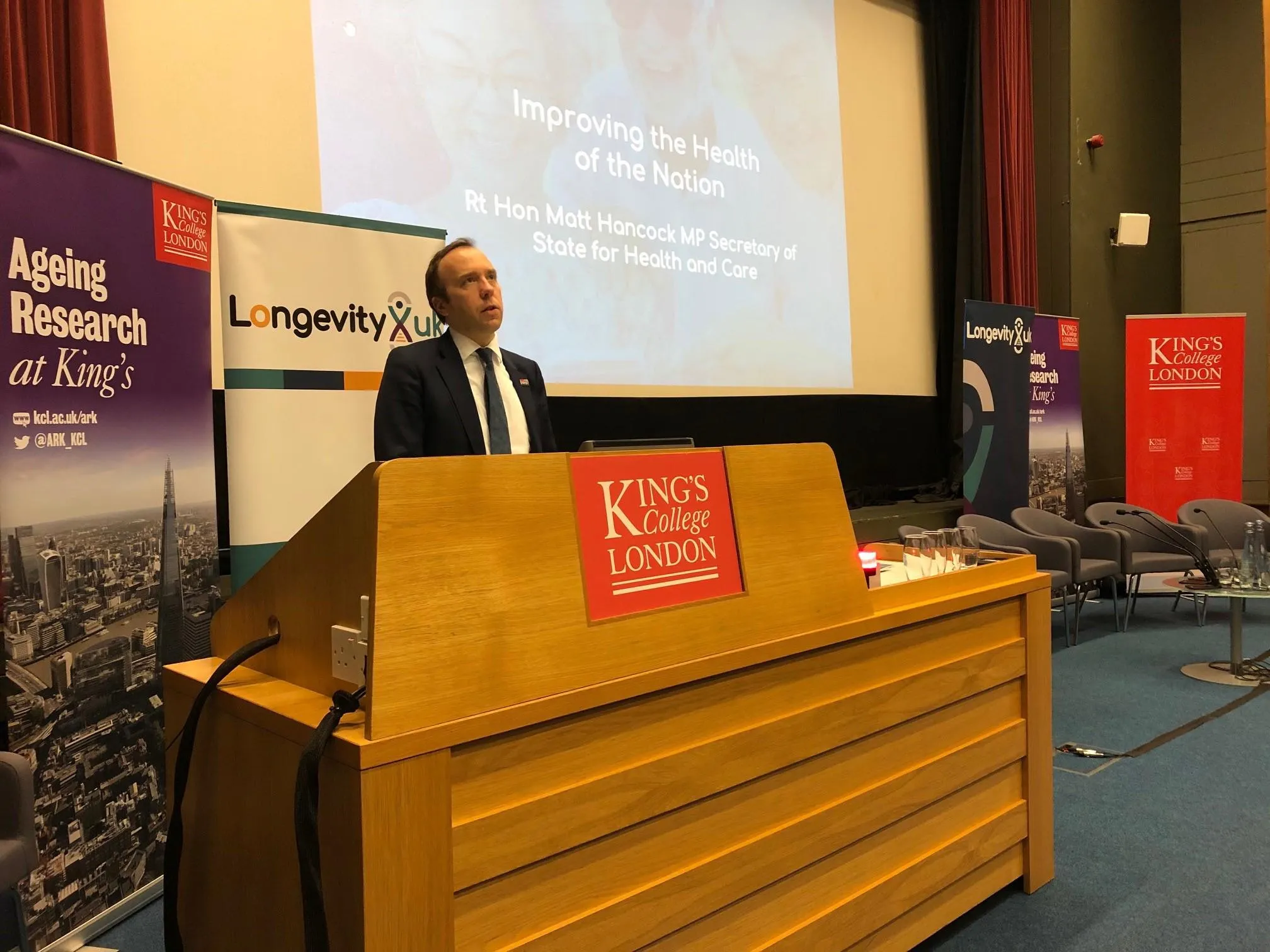 The Rt Hon Damian Green MP, Chair of the APPG, introduced the strategy along with authors Lord Geoffrey Filkin and Tina Woods. From the outset, a step change in the rhetoric surrounding responses to the ageing society was called for. Speakers were unanimous in their promotion of the opportunities linked with ageing, keen to steer away from language that position it as a problem for society. The true interdisciplinary nature of ageing was highlighted, with areas such as housing, finance and health all covered.
Secretary of State for Health and Social Care Matt Hancock welcomed the APPG's strategy, stating that he saw it as a symbol of how much progress society has made in the last century. Tackling health inequalities, on a regional and income level, was considered vital to furthering this agenda. Also emphasised was the role of technology in improving both access and outcomes in healthcare. Here King's was acknowledged as an innovator, for its research into uses of artificial intelligence for adult care. The report achieved cross-party endorsement, with Shadow Secretary of State for Health and Social Care, Jon Ashworth lauding its positive contribution to existing debates on health outcomes and wellbeing.
Professor Sir Robert Lechler, Senior Vice-President for Health at King's and Director of King's Health Partners wrapped up the launch with a call for a translation of the report's recommendations into tangible actions.