08 December 2020
Help support a refugee family at King's
Discover how you can support King's commitment to be a Refugees Welcome University.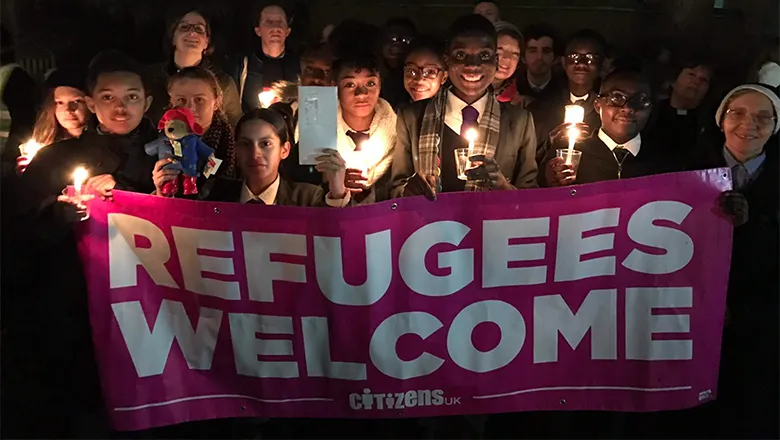 Earlier this year, King's was accredited as the first Refugees Welcome University in the UK. As part of our commitment to support refugees, we have been granted permission by the Home Office to become the first university to act as a community sponsor for a Syrian refugee student and their family, who have been identified by the UNHCR on the basis of their protection need. We will welcome the family in early 2021, who will travel to the UK from Lebanon and be resettled in London as part of King's unique contribution to the UK Refugee Community Sponsorship Scheme.
The King's refugee sponsorship scheme will provide an extraordinary opportunity for the whole family to find a new and welcoming home in London, and for the eldest child of the family to attend King's to complete an undergraduate degree. The student has successfully completed a foundation course through the Partnership for Digital Learning and Increased Access (PADILEIA), which King's leads as one of the flagship initiatives in our Sanctuary Programme. In addition to providing a full scholarship for the student to further their education, King's will provide the family with structured all-round support, which includes finding appropriate accommodation in our neighbouring borough of Southwark.
Many other communities have successfully taken part in the UK Refugee Community Sponsorship Scheme. For example, the Peckham Sponsors Refugees group recently involved over 100 residents to welcome and support the Al Shaabin family in 2019. We hope our community will come together to transform the lives of a refugee family and help them make London, and King's, their home.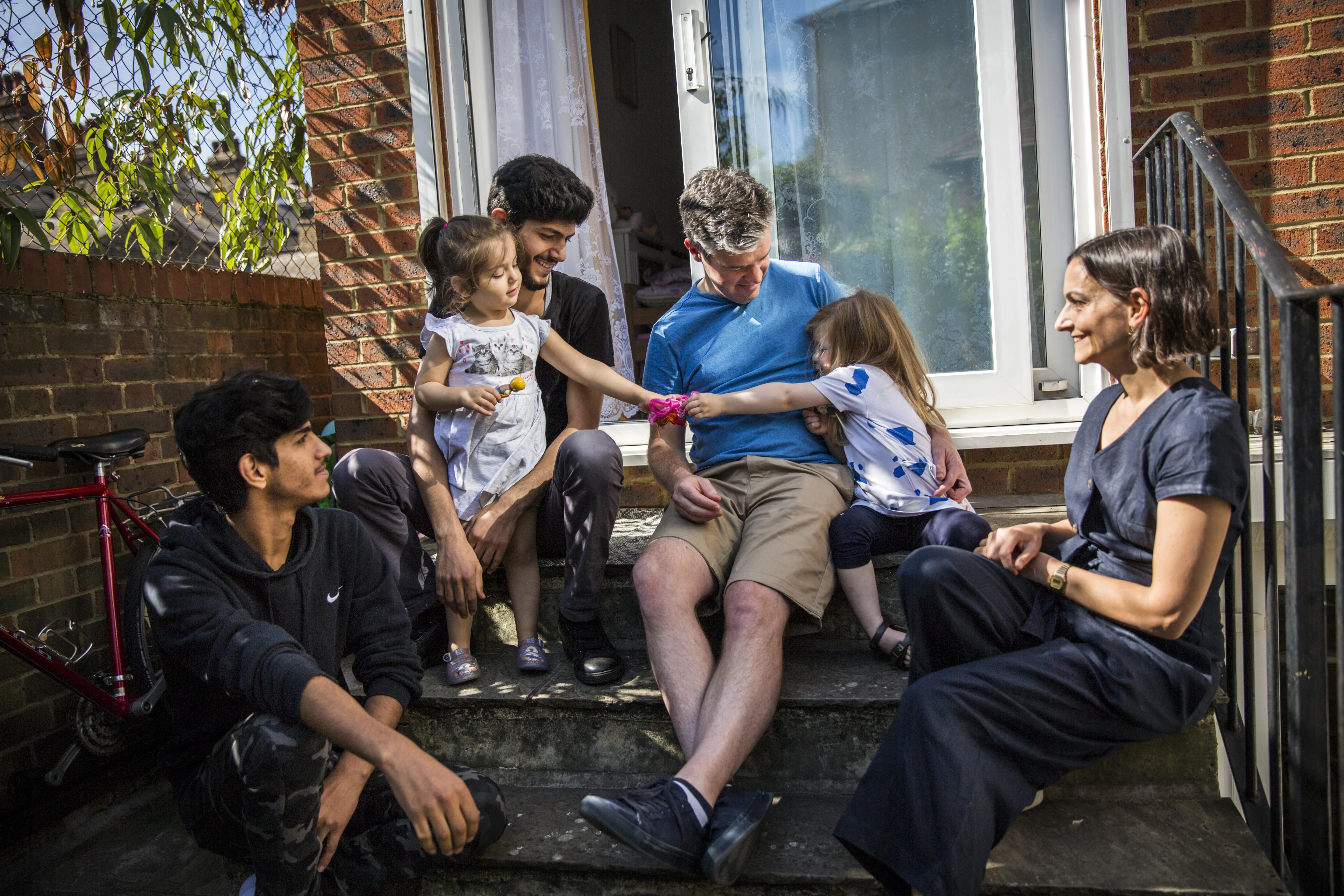 Al Shaabin family with members of the Peckham Sponsors Refugees local residents group © UNHCR/Andrew McConnell
Would you like to help? If so, here's how:
Help us find the family a home
Our top and most urgent priority is to find a five-bedroom property in Southwark for the family to rent at an affordable rate. If you are able to help or know someone who might be able to offer support, please get in touch with the King's Resettlement Support (KRES) team: kres@kcl.ac.uk
Spread the word
Tell your neighbours, family, friends, colleagues and anyone else who might be willing to help welcome the family to King's. Forward on this news story and invite them to get in touch with the KRES team: kres@kcl.ac.uk
About the King's refugee sponsorship scheme
Over the past two years, King's has worked together with the Home Office, the United Nations Refugee Agency (UNHCR), community organising charity Citizens UK and Southwark Council to develop and pilot a unique version of the UK Refugee Community Sponsorship scheme. This scheme enables community organisations to sponsor a refugee family brought to the UK by the UNHCR and to support them in settling in their local area. Working closely with our partners, the King's refugee sponsorship scheme will be the first time that a Higher Education institution will act as the sponsoring community.
The King's refugee sponsorship scheme is part of the King's Sanctuary Programme, which offers a range of practical, Service-led initiatives in response to the global issue of forced migration. This new refugee sponsorship scheme is led by Professor Bronwyn Parry (Interim Vice President & Vice Principal, Service) and Dr Leonie Ansems de Vries (Senior Lecturer in International Relations), with support from the King's Resettlement Support (KRES) team.
The COVID-19 pandemic impacted the UK Refugee Community Sponsorship scheme. In March 2020, the government halted refugee resettlement and no refugees have been resettled in the UK since then. On 9 November 2020, the government announced that they would restart resettlement in a limited capacity in early 2021.