10 February 2020
How does having a sense of purpose enhance performance?
Olympic performance psychologist Kate Goodger and Professor Katie Bailey discuss meaning and purpose at work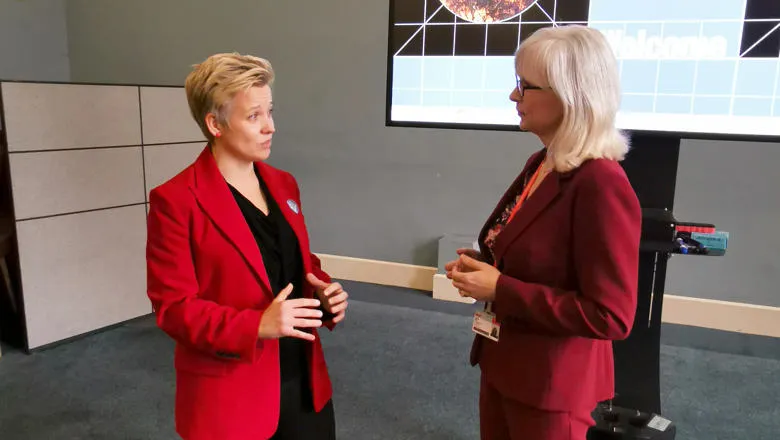 We all want our working lives to have meaning, but does having a sense of purpose actually make a difference to what organisations achieve?  And is 'purpose' something that organisations can develop and manage? 
Dr Kate Goodger, Olympic  performance psychologist and Head of Human Innovation and Performance at construction firm Laing O'Rourke joined Professor Katie Bailey and Human Resource leaders from a range of industries at our first Meaning and Purpose Network round-table on how to foster purpose within organisations. 
Ahead of the roundtable, Professor Bailey asked Dr Goodger to share her perspective. 
Professor Katie Bailey: I've researched meaning and purpose at work for some years, and I've found that we don't necessarily find purpose in the same things. In some professions it might be intrinsic to the job, but for others the sense of purpose might come from using their own particular skills or providing for their families. In your experience in construction, are there some common things that drive people's sense of purpose?
Dr Kate Goodger: In construction I believe there is both a common sense of purpose and a sense of pride about building something. The purpose and pride come in meeting the challenges of the complex problem solving involved in the construction process. They are also a consequence of the end product; through their efforts something is left which aids society. Whether that is a home, or hospital or road, the structure helps people live their lives.
Engineering projects often involve people working away from home for long periods, and  sometimes under high levels of scrutiny. How can a sense of purpose help people to sustain high performance for long periods of time?
KG: For many of our workforce, providing a regular income and security for their families forms a massive part of their purpose. The importance of family is an incredibly strong feature in the industry. Also, people want to build quality structures and so there is real pride in doing a job well.
The drive to greater inclusiveness in the construction sector must be changing a culture that has traditionally been very male. Is this also changing the sense of meaning and belonging that people in the industry feel?
KG: The construction industry has started on its journey in the Diversity & Inclusion space because the industry not only believes this is the right thing to do, but also because there is a skills gap that is a genuine threat to performance and productivity for the future. 
New people need to be drawn into the industry. New roles are developing in areas like the digital engineering space that are drawing a more diverse mix of people into the industry. This might well change people's sense of personal purpose but it is too early to say how it is affecting meaning and belonging.
You are also an Olympic Performance Coach and work with athletes who spend much more time training than they do competing. What can the rest of us learn from them about how to stay motivated all year round? 
KG: Athletes do have up and down moments in their motivation like the rest of us, however they are able to stay the course because of their commitment and not because of motivation. Commitment is what remains when our mood changes; motivation is governed by our emotions. 
Purpose is actually a huge part of an athlete's drive and is something we focus strongly on identifying and articulating. The most successful athletes I know have a clear sense of purpose that both drives them and helps stabilise emotions by giving them perspective.
How can we rebuild that motivation and purpose when we don't win that medal that we hoped for, or a project or a career that we've made personal sacrifices for doesn't go quite according to plan?
KG: An important first part is enabling people to work through and process what often feels like loss and so there is a natural grieving process. Part of how they deal with this will be in the meaning they ascribe to the medal. When it becomes more difficult is when self worth or self esteem is attached to the medal delivery or the project win. Creating a healthier sense of purpose really helps to stabilise athlete emotions and helps them prepare for when outcomes go their way and when they don't. It helps them find perspective.
The Meaning and Purpose Network (MaPNet) round-table was the first in a new series of events providing academics and HR professionals with a platform to discuss practical solutions to the challenge of developing an authentic organisational purpose and helping people find meaning in their work.
In this story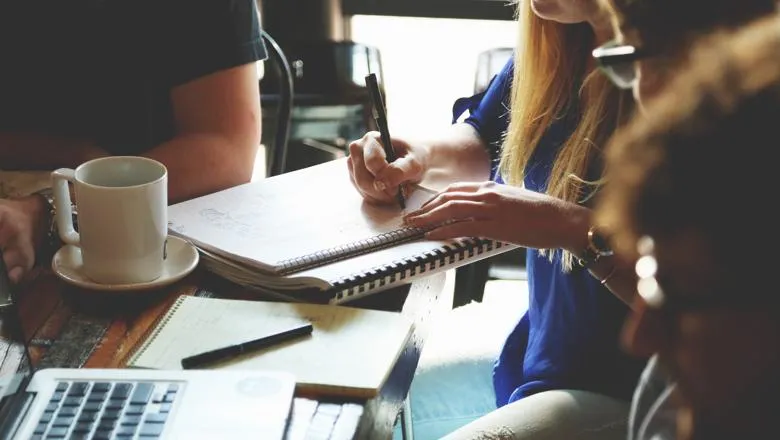 You are warmly invited to join the King's Business School Meaning and Purpose Network round-table discussion focused on the...