13 November 2020
How the UK and Germany can lead on nuclear arms control in Europe
Cooperation would help make the continent safer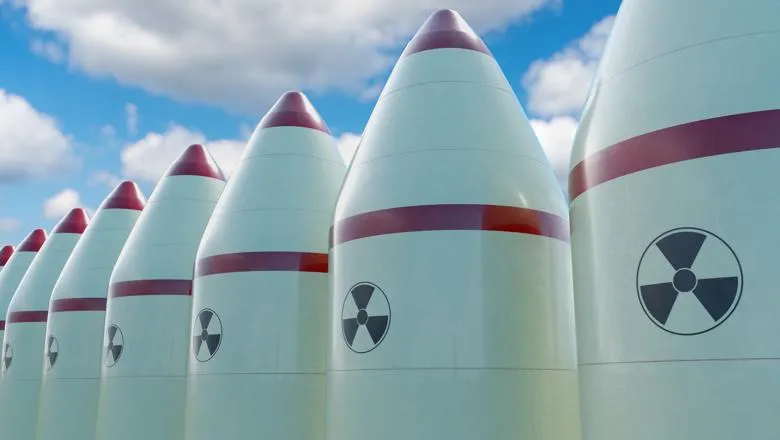 European leadership in nuclear arms control
Download the briefing
The UK and Germany should jointly lead a European approach to nuclear arms control, a new briefing recommends.
While there are currently various initiatives in place to address this issue across the content, many of them are "more focused on disarmament and potentially undermine deterrence," the briefing says.
However, leadership from UK and Germany would help maintain NATO's mission of deterrence and defence against any nuclear threat, and preserve the unity of the alliance.
Produced by Dr Heather Williams, a lecturer in the Defence Studies Department at King's College London, and supported by the Hanns Seidel Foundation, the briefing recommends that the two countries take a range of steps to exercise leadership.
First, the UK and Germany should partner together to establish a security-driven approach to arms control in Europe, so as to not be limited by initiatives between other nations, such as the United States and Russia. Government and NGO expertise should inform these efforts, with a clear focus on crisis management and risk reduction.
Second, the UK should publicly call on the US and Russia to extend New START, a nuclear arms reduction treaty between the two countries which is set to expire on 5 February 2020. The UK is one of only a few NATO members not to have explicitly called for an extension.
Third, both the UK and Germany should continue to oppose the Treaty on the Prohibition of Nuclear Weapons, which aims to undermine deterrence and ignores the role of nuclear weapons in national security and NATO.
Together, the two nations can promote "deterrence IQ" – openly making the case for the deterrent value of nuclear weapons and restating their commitment to NATO's nuclear mission, though this will require a delicate balance due to domestic attitudes.
The briefing advises that further opportunities for nuclear cooperation will be limited, not least because of the UK's special relationship with the United States and nuclear cooperation with France. German public opinion – which is firmly against greater nuclear activities – also restricts the scope for greater collaboration.