03 December 2020
How the UK and Germany can work together on 5G
Beryl Thomas
Their different positions on Huawei should not be a stumbling block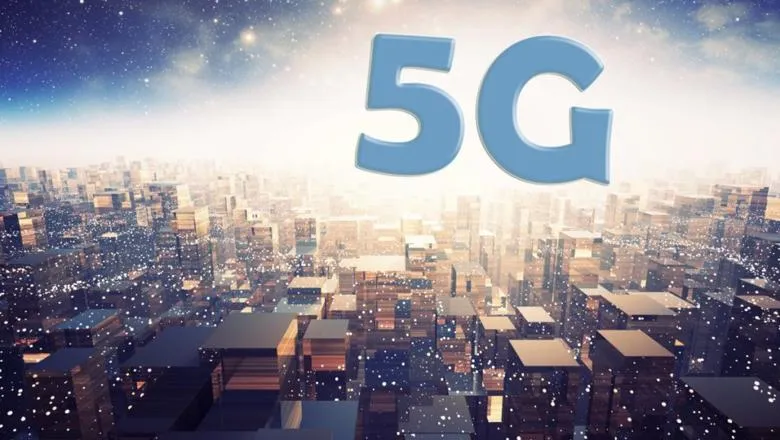 Towards a common 5G strategy: the case for UK-Germany collaboration
Read the briefing
A German translation of this article is available below.
Over the last few years, tensions between the United States and China have escalated, sending reverberations throughout the global community. In the United Kingdom and Germany, leaders have worked to balance the demands of Washington against the protests of Beijing, and nowhere has the fallout from the US-China trade war been more apparent than on the topic of 5G.
In Europe, the telecom landscape has long been dominated by three main vendors, Ericsson, Nokia and Huawei, all of which are competing for access to Europe's 5G networks. Huawei's appeal to the European market over its competitors is rooted in its ability to provide state-of-the-art, high-performance technology at a lower cost due to subsidies and funding provided by Beijing. Since 2018, the US has engaged in an active campaign against Huawei, citing threats to national security because of Chinese intelligence laws. Despite a long working relationship with European operators, Huawei's trustworthiness and reliability have come into question. Now, countries around the world are evaluating – and in some cases re-evaluating – their answers to the Huawei question: should the Chinese company be allowed a role in their domestic 5G network rollouts?
In the United Kingdom, Prime Minister Boris Johnson and his government have gone back and forth on the issue, only recently reaching a final decision. In January 2020, the British government ruled that high-risk vendors such as Huawei could not be present in the network core and could make up no more than 35 per cent of the tech used in the network periphery. Just six months later, Downing Street reversed this decision and completely banned Huawei from all aspects of British 5G networks. Under the new ruling, 5G operators will be barred from purchasing Huawei kit after the end of the year and will have until 2027 to remove all the company's equipment from their existing 5G networks. The decision leaves operators facing significant additional costs, delays in achieving fully functional 5G network rollout, and potential revenue loss amounting to billions of pounds. It also leaves British operators with limited vendor options as they move forward in building 5G infrastructure.
In Germany, the debate on Huawei has waged for over a year and continues fiercely at the parliamentary level – Chancellor Angela Merkel's government cannot agree on a unified approach to the issue. On one hand, Merkel is joined by the Ministry of Economy and the heads of Germany's telecommunications companies in opposing an outright ban on any prospective 5G vendor, regardless of origin. On the other, the Ministry of the Interior, the Foreign Office, Germany's intelligence services, and various political parties, all advocate for Huawei's exclusion from Germany's 5G networks. With no clear indication of when Berlin might make a decision on Huawei, German telecom operators have already begun using Huawei tech in their initial 5G rollouts, risking significant financial loss and future delays should Germany ultimately decide to ban the company from their networks.
In spite of their different approaches to the Huawei issue, the United Kingdom and Germany have a unique opportunity to collaborate on 5G. The United Kingdom can offer its considerable intelligence capabilities and tech industry to Germany, whereas Berlin's leadership in the European Union can help keep Brussels and London in step as the UK adjusts to new trade policies and security guarantees in a post-Brexit world. As economically strong leaders within Europe and on the global stage, the UK and Germany should work together to ensure the security of their domestic critical infrastructures and to develop a set of international standards to create a safer, more resilient global 5G network. Together, the UK and Germany should:
Establish a multilateral council on 5G that works towards international standard-setting and collaborative practices for ensuring cross-border network security.
Support digital infrastructure development in developing countries to promote a more diverse innovation ecosystem and reduce global dependency on the same few companies for technological advancement.
Create a role for NATO in 5G to ensure member countries can integrate 5G technology in their domestic networks while safeguarding cross-network communication and joint military capability.
Develop best practices for vendor-screening and vulnerability detection, promoting the UK's Huawei Cyber Security Evaluation Centre model as a blueprint for similar screening centres in Germany and beyond.
Research Open RAN technology to ascertain its utility as an alternative to single-vendor network equipment and to help shape international security standards at the outset.
Beryl Thomas is Alexander von Humboldt Foundation German Chancellor Fellow at the European Council on Foreign Relations.
Der Weg zu einer gemeinsamen 5G-Strategie: So können das UK und Deutschland am gleichen 5G-Strang ziehen
Die Spannungen zwischen den Vereinigten Staaten und China haben sich in den letzten Jahren zugespitzt und einen globalen Ripple-Effekt ausgelöst. So sind die britische und deutsche Regierung bemüht, einen Mittelweg zwischen den Forderungen Washingtons und den Beteuerungen Pekings zu finden. 5G ist dabei besonders ins Kreuzfeuer des Amerikanisch-Chinesischen Handelskriegs gekommen.
Die europäische Telekommunikationsindustrie wird seit langem von drei Hauptanbietern dominiert: Ericsson, Nokia und Huawei. Nun konkurriert dieses Triumvirat um den Ausbau des 5G-Netzes in Europa. Huawei besticht im europäischen Markt mit modernster und leistungsstarker Spitzentechnologie zu niedrigeren Preisen als die Konkurrenz, dank Subventionen und Fördergelder von Peking. Die US-Regierung hat 2018 eine anti-Huawei-Kampagne gestartet und beruft sich dabei auf die Gefährdung nationaler Sicherheit aufgrund Chinas Informationsgesetz. Trotz der langjährigen Arbeitsbeziehung mit europäischen Netzbetreibern fand sich Huawei in seiner Vertrauenswürdigkeit und Zuverlässigkeit auf dem Prüfstand. Länder in der ganzen Welt evaluieren nun, in manchen Fällen erneut, ihre Antwort auf die Frage: Soll dem chinesischen Konzern Zugang zum nationalen Ausbau des 5G-Netzes gewährt werden?
Die britische Regierung unter Boris Johnson hat mehrmals ihre Meinung revidiert und erst kürzlich eine endgültige Entscheidung getroffen. Im Januar 2020 wurde verlautet, dass Hochrisiko-Anbieter wie Huawei nicht im Kernnetzwerk involviert sein dürfen und der Anteil ihrer Beteiligung in der restlichen Netzwerklandschaft auf 35 % beschränkt ist. Nur sechs Monate später hat Downing Street diesen Beschluss widerrufen und Huawei komplett vom Ausbau des britischen 5G-Netzes ausgeschlossen. Unter der neuen Regelung müssen Netzwerkbetreiber mit Ende des Jahres den Ankauf von Huawei-Produkten einstellen und bis 2027 alle bereits installierten Komponenten aus ihren 5G-Netzwerken entfernen. Dies stellt einen enormen Kostenfaktor im Milliardenbereich für die Betreiber da - zusätzliche Ausgaben, Verzögerungen bei der Markteinführung eines vollständig funktionierenden 5G-Netzes und potenzielle Umsatzeinbußen. Zusätzlich verkleinert sich damit der Anbieter-Pool für den weiteren Aufbau der 5G-Infrastruktur.
Auch in Deutschland ist die intensive und explosive Huawei-Debatte seit über einem Jahr im Parlament in Gange. Die Regierung von Angela Merkel ist gespalten. Auf der einen Seite sprechen sich Merkel, das Bundesministerium für Wirtschaft und die Vertreter deutscher Telekommunikationsunternehmen gegen einen gänzlichen Bann potenzieller 5G-Anbieter ungeachtet des jeweiligen Firmensitzes aus. Auf der anderen Seite plädieren das Bundesministerium für Inneres, das Auswärtige Amt, der Bundesnachrichtendienst und verschiedene politische Parteien für den Ausschluss Huaweis aus dem deutschen 5G-Netz. Während die Entscheidung von Seiten Berlins auf sich warten lässt, haben deutsche Telekombetreiber bereits mit der Verwendung von Huawei-Komponenten für die ersten 5G-Angebote begonnen und riskieren damit hohe finanzielle Verluste und spätere Verzögerungen, sollte doch ein deutscher Beschluss zum Huawei-Verbot folgen.
Trotz der unterschiedlichen Handhabung der Huawei-Frage bietet 5G dem Vereinigten Königreich und Deutschland eine einmalige Gelegenheit der Zusammenarbeit. Das Vereinigte Königreich kann ein gemeinsames 5G-Bestreben mit herausragenden Fähigkeiten in der Nachrichtengewinnung und hochentwickelten Technologiekapazitäten unterstützen. Deutschland wiederum kann mit seinem Einfluss in Brüssel dafür sorgen, dass die EU und das UK weiter in Tandem arbeiten, während sich das Vereinigte Königreich auf neue Handelsabkommen und Sicherheitsgarantien nach dem Brexit einstellt. Deutschland und das UK sind beide führende Wirtschaftsmächte in Europa und auf der Weltbühne. Als solche sollten sie zusammen an einem gemeinsamen Strang ziehen, um jeweilige nationale kritische Infrastrukturen zu schützen und internationale Standards für ein sichereres, robusteres globales 5G-Netzwerk zu entwickeln. Aufgaben, die das UK und Deutschland gemeinsam lösen sollten:
Bildung eines multilateralen 5G-Gremiums zur Formulierung internationaler Standards und kollaborativer Ziele, um grenzübergreifende Netzwerksicherheit sicherzustellen.
Unterstützung von Entwicklungsländern in der Entwicklung digitaler Infrastrukturen, um eine vielfältigere und inklusivere Innovationslandschaft zu fördern und die globale Abhängigkeit von einigen wenigen Technologiekonzernen zu reduzieren.
Miteinbeziehung der NATO in Sachen 5G, um zu gewährleisten, dass Mitgliedsstaaten 5G-Technologie in ihre nationalen Netzwerke integrieren können und dabei grenzübergreifende Kommunikation und gemeinsame Militärfähigkeiten abgesichert werden.
Erstellung von Best Practices für Anbieterevaluierung und Schwachstellenprüfung. Hierfür bietet das britische Huawei Cyber Security Evaluation Centre eine geeignete Vorlage, die auch in Deutschland und darüber hinaus eingesetzt werden kann.
Erwägung von OpenRAN-Technologie hinsichtlich ihrer Eignung als Alternative zu Einzelanbieter-Netzwerken und im Rahmen der Definition von internationalen Sicherheitsstandard.
Von Beryl Thomas, Bundeskanzler-Stipendiatin der Alexander von Humboldt-Stiftung, European Council on Foreign Relations.