18 May 2018
How to ace your interview
Many people (or most people) don't enjoy the interview process. That feeling in the pit of your stomach as you head off to the interview wondering, is your proficiency in excel is enough to blow away the competition? Afterwards, your eyes glued to your phone as you wait for that call telling you 'you've got the job!'.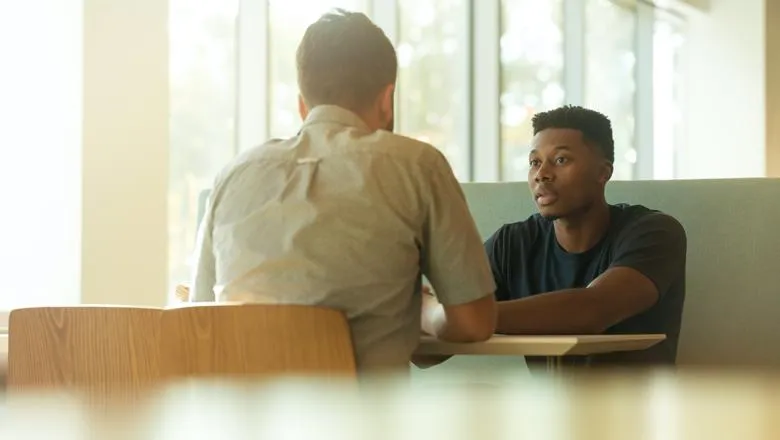 The best you can do is be prepared and confident in yourself, remembering that you got the interview for a reason – they think you are a realistic candidate. Keep in mind, even if you aren't successful in getting the position, every interview builds your knowledge and confidence for the next one. 
Before your Interview:
Although you won't be given a list of questions you'll be asked, it's important to know the organisation and specific role you are going for. Find any recent news articles, check out their social media and read about the company's history and current affairs of both the business, competitors and the industry environment. You can never prep too much for an interview but be realistic in what you can manage. 
During your interview:
Interviews are often made up of the below categories. To make sure your covering all your bases, split your interview prep into these areas:
Motivation - Some questions are likely to come up regardless of the type of job, for example 'why do you want this job?' and 'why do you want to work for this organisation?'. Employers want to understand what motivates you and test how much you know about the job and organisation. Think about how you relate to the company, how does it inspire you and what separates it from the other competitors? Think about your personal goals and how they align with the company.
Skills - Read the job description carefully, picking out specific examples from your previous experience that you can draw from in the interview. The job description will also give you an informed guess of what you will be asked for example if the job description mentions planning and team work skills, prepare your answers accordingly to demonstrate these skills. Examples could come from work experience, your course and extra-curricular activities
Practical considerations - Practical considerations include things like mannerisms, attire, speech and the way you answer questions. Obviously, dress professionally – if you aren't sure what to wear, it's safer to dress more formal than less. Make a great first impression as soon as you walk in the door, stand up when you meet your interviewer, looking them in the eye and shaking their hand. In your interview, concentrate on what they are asking you, speaking clearly and concisely. If you speak slower you give yourself more time to formulate your response. Look at the body language of the interview, sensing when they want you to continue or expand on a certain answer. 
Telephone, Skype and video interviews
This form of interviewing is becoming increasingly popular, especially at the beginning of the interview process to cut down time and travel. Although you should prepare for this interview as you normally should, there are a few extra barriers and considerations to feel comfortable and in control:
Environment – prevent potential distractions and disturbances – warn people you live with and switch off phones and alarms. Test your lightening and background if you will be conducting the interview over Skype. Check your technology – do have sufficient phone battery and internet connection?
Body language – Even if the interview cannot see you, body language will still make a big difference in your delivery and confidence. Sit up straight, smile and make your voice clear, friendly and confident. Even try warming up your voice beforehand, be prepared for small talk and serious talk.
Memory aids – There's no harm in taking advantage of a phone interview and using memory aids. However, don't rely on them completely – only use them as a guide and not to read from. Make sure you aren't taking long pauses or rustling papers.
After the interview:
Take time to reflect on the interview and the job at hand. How could you have better described yourself and your experience? Did you feel stressed? HWhat can you do to change that next time? Reflect on the company, do you agree with their values? Would you fit in with their culture? Although this may be your first job out of University, interviews are for both sides, making sure you and the company are a great fit for each other. After the interview you can thank your interviewer by sending them a note or email, also feel free to ask any further questions you may have about the job. 
Tools at King's Business School
Our Career Advisors are here to help with your CV and interview prep. They will help you to confidently express your skills and experiences to make the best impression in your interview. Book an appointment via King's Careers Connect.
King's Careers often hold workshops to help you develop your interview skills.
Check out our articles on the importance of work experience, overseas experience and working for yourself. These are all experiences that employees will find interesting and informative.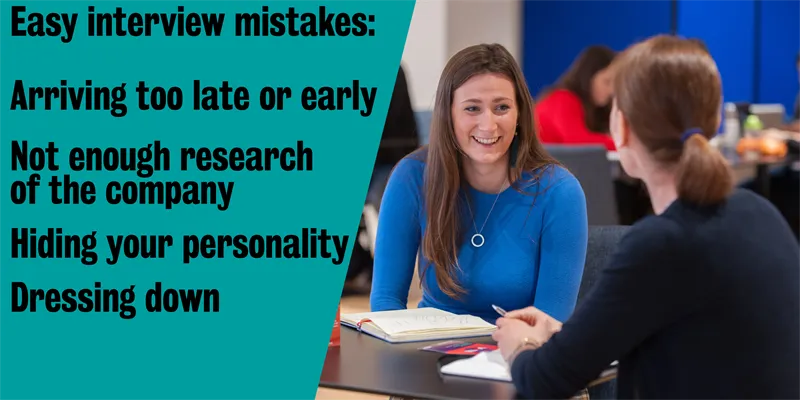 How to ace your interview