18 November 2020
How to improve health and social care unregistered staff's education and development
Richard Griffin MBE, Visiting Senior Research Fellow, King's Business School
Valuing the contribution of maternity and nursing support workers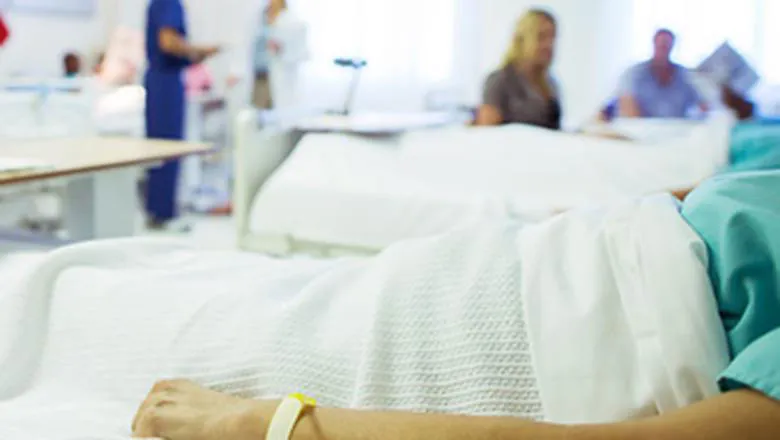 We know the difference nursing and maternity support workers can make. They provide patients with personal care, spot when they are in discomfort, and support them with their rehabilitation, including from COVID-19. On maternity wards they help new parents with unfamiliar tasks like feeding their new baby. As one nurse told me: "..they are the 'constant' and the 'glue' for patients and the teams they work in", whilst another said: "They are often the first to come up with innovative ideas to improve patient care. Not to mention the physical and emotional support to patients and colleagues."
However this vital role can be taken for granted and, as another nurse put it, the contribution of nursing and maternity workers "is not optimized as a result of outdated workforce models and poor access to training and development".
I write a fair bit about the challenges and barriers support workers can face.  Research by King's Business School and others has identified persistent issues such as poor job design, levels of pay that do not always reflect the extended nature of roles, lack of access to training and poor progression pathways.
To mark the Royal College of Midwives' annual Maternity Support Worker Week (16-22 November) and the Royal College of Nursing's first Nursing Support Worker Day (23rd November), I would like to set out the ways these problems can be addressed:
Be clear about the roles and responsibilities support workers can - and cannot - undertake. This means listing clinical and other tasks.
Establish the competencies (knowledge, skills and behaviours) support workers need in order to perform those roles and responsibilities.
Agree the minimum entry-level qualification requirements needed at bands 2, 3 and 4 (or equivalent).
Agree the minimum amount and type of experience required. For example, are new recruits expected to have some experience of working in a health or social care environment previously.
Agree common job titles. The number of different titles for the same role continues to stagger me and must confuse the public.
Map competences against apprenticeship standards but identify gaps in provision including steps into pre-registration degrees. Get these right and support workers will have access to a consistent national learning curriculum.
Ensure best practice in respect of supervision and delegation.
Create an expansive learning culture that is supportive of the whole workforce's development.
Leadership matters. There is a need at all levels for the contribution of support workers to be recognised and valued. This starts at the top.
Ensure consistent and sufficient funding for training and development (not just for apprenticeships).
A feature of delivering these steps successfully is partnership working including with trade unions and professional bodies but also education providers, employers and the support workers themselves.
There are encouraging signs that many of these issues are beginning to be addressed

Richard Griffin
There are encouraging signs that many of these issues are beginning to be addressed. In maternity, based on research undertaken by King's College London, we have seen the development of a new competency framework for maternity support workers whose implementation is being supported nationally by Health Education England (HEE). There has also, of course, been the creation of the Nursing Associate role, which has been designed nationally. The recent review by Sir Mike Richards of diagnostic radiography signalled the need to expand support roles and apprenticeships in the radiography profession. Work is also underway across Allied Health Professions, for nursing support roles in mental health and I am working with NHS England looking at Healthcare Support Workers in primary care.
All these developments are very welcome. The impact of COVID on the NHS has shown the contribution that support workers can make to great care, but also the need to build capacity and capability across occupations. There is an opportunity to finally address long-term challenges faced by support workers. This needs, though, to be done at scale, in a sustainable way and across the NHS and social care.
In this story