15 February 2021
Impact of COVID-19 on EU security assessed in new report
A new report highlights how the COVID-19 pandemic has affected European security and defence and what the longer-term repercussions may be.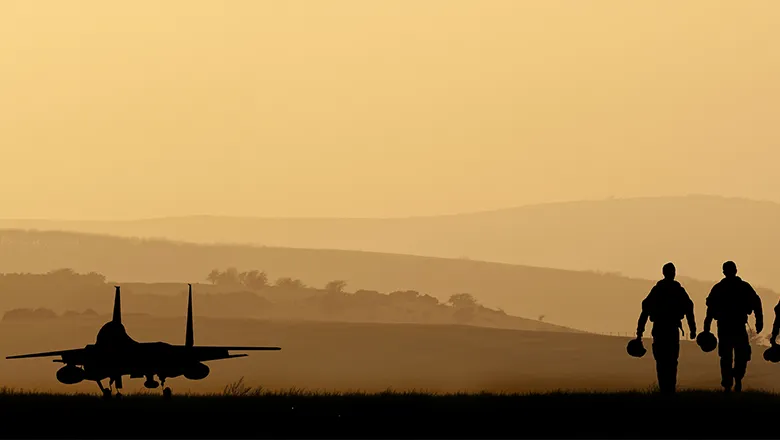 The report assessed how the EU's military infrastructure and capability had fared during COIVD-19.
The report, presented to the European Parliament's sub-committee on security and defence, looks closely at how the EU's civilian missions and military operations adapted to the disease and what lessons should be learnt for the role of European armed forces in international health emergencies.
The report, How the COVID-19 crisis has affected security and defence-related aspects of the EU, was authored by Professor Christoph Meyer and Dr Ramon Pacheco Pardo, from the Department of European and International Studies, and Professor Martin Bricknell, from the Department of War Studies.
It served as a more in-depth, forward-looking and updated briefing of the bloc's common security and defence policy, which was published in June last year.
The report notes: "COVID-19 tends to act as a threat multiplier and source of instability, particularly in low-income countries already affected by socio-economic imbalances and governance problems.
"The pandemic is likely to accelerate existing trends, including the declining share of the US and the EU in the world economy compared to Asia, intensifying concerns about China's growing assertiveness, growing attention to IT security and cyber capabilities, and the interconnection between conventional and unconventional security risks."
The authors present a series of short and longer-term recommendations for the EU, including looking at which military capabilities fell short during the pandemic, assessing how defence spending can be more efficient, and how better investment in health intelligence could help in future.
The report added: "The EU should forge a preventive approach to future pandemics and associated risks and embrace a comprehensive approach to security and resilience. Yet, one should not lose sight of the distinctive function of the common security and defence policy and what it can currently deliver."
In this story
Head of the Department of European & International Studies and Professor of International Relations