26 July 2021
Improving accessibility on Guy's campus
We're installing a new pedestrian ramp and steps on Collingwood Street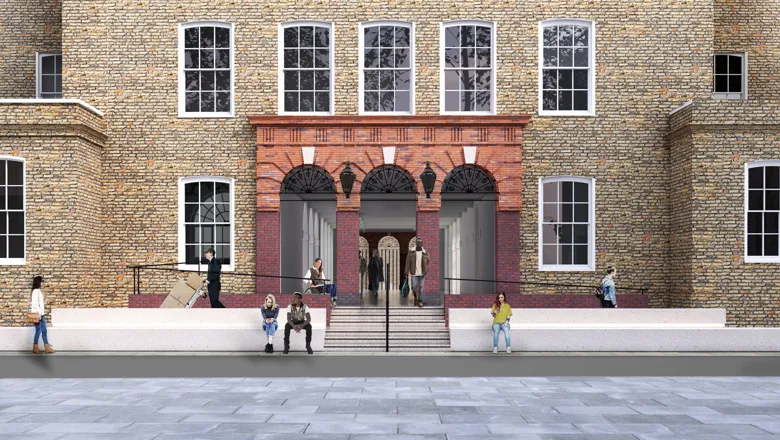 A CGI projection of the completed works to the steps on Collingwood Street on Guy's campus from street level- LTS Architects
The existing steps on the south side of Old Guy's House are currently not accessible for wheelchair users. We are keen to provide full accessibility across Guy's and will do this on Collingwood Street with this project.
During the works, there will be no access via Collingwood Street which will be closed. You can use alternative access routes via St Thomas Street or Talbot Yard.
Our expected working hours on the site are from 8am to 4pm, from Monday to Friday and we expect to complete the works in mid-September 2021.
Once complete, students and staff and visitors will benefit from a new wheelchair-accessible entrance into the building and the Grade II-listed courtyard interiors.
We're installing new street furniture to create a place to connect and enhance the character of this conservation area.
The views along the colonnade will be kept intact so you can continue to enjoy our beautiful and historic campus.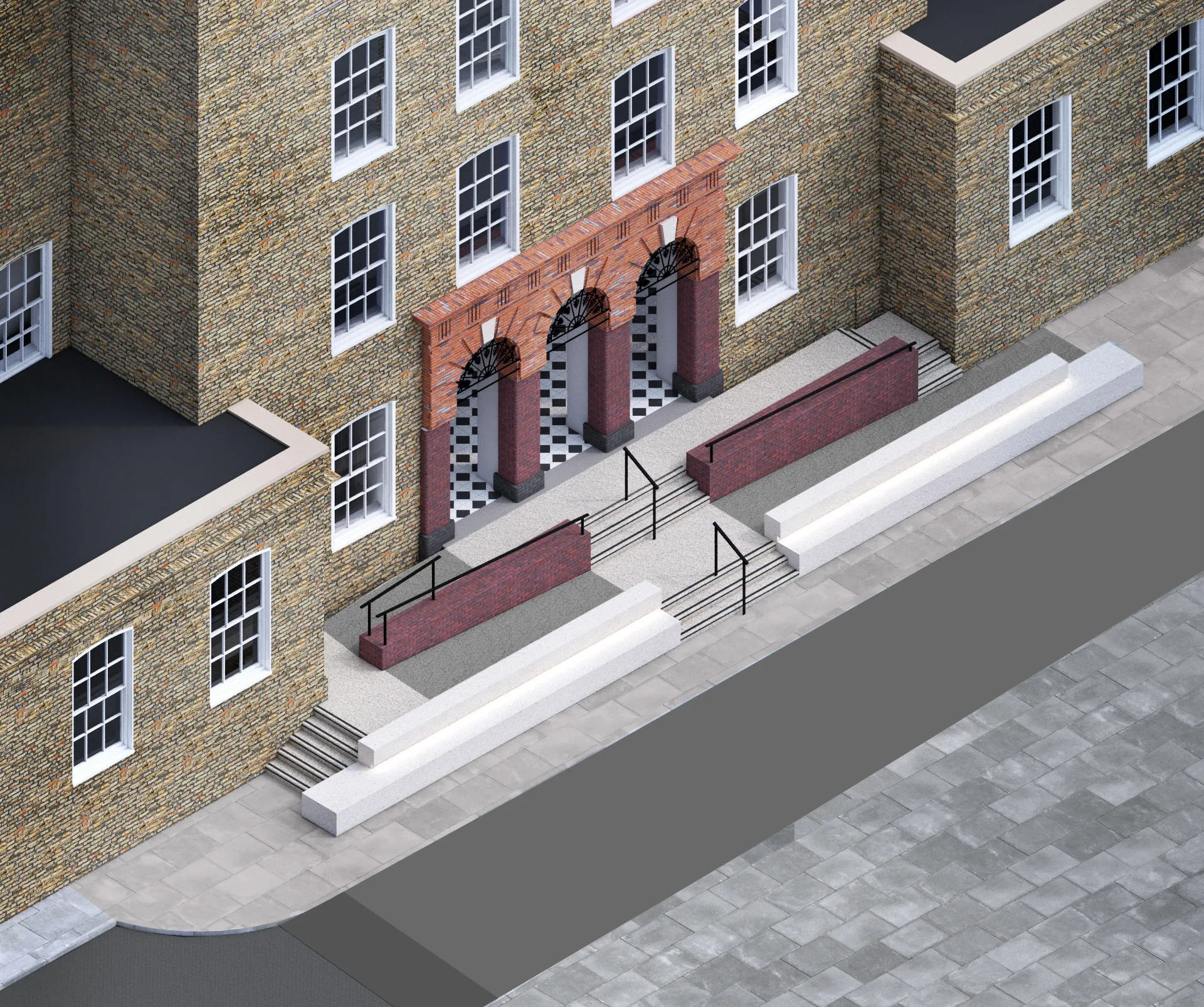 A CGI projection of the completed works from above- LTS Architects
Delivering the UN Sustainable Development Goals
King's College London has a long and proud history of serving the needs and aspirations of society. We are committed to the UN Sustainable Development Goals (SDGs) as a university, and we use them as a framework for reporting on our social impact. The SDGs are a set of 17 goals approved by the 193 member states of the United Nations (UN) which aim to transform the world by 2030. This project supports SDGs 10.