28 October 2020
In Memoriam: Matti Xylas-Egon (1935 – 2020)
Matti Egon, founder of the Runciman Lecture at King's and philanthropic benefactor of the Centre for Hellenic Studies has passed away and will be greatly missed by all who knew and worked with her.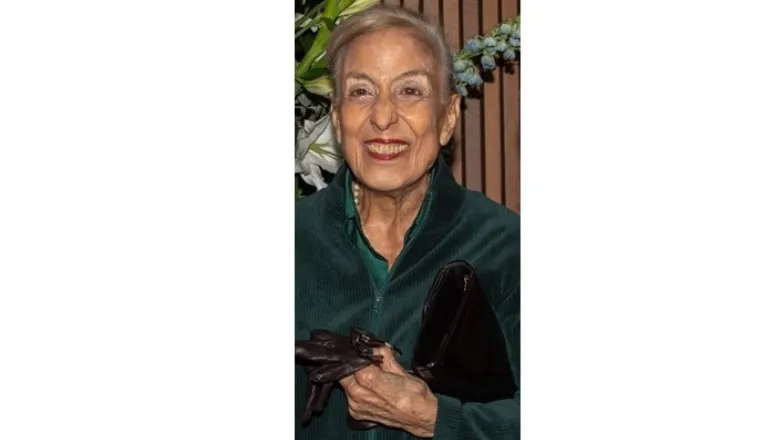 Photo credit: Katerina Kalogeraki
Matti Egon passed away in mid-October, and her absence is palpable after all she has given and contributed. Born into a Greek shipping family, Matti was mainly brought up and educated in England, but was passionate about her homeland's cultural heritage. She soon became a major philanthropic benefactor. She was a very active supporter of King's Centre for Hellenic Studies, of the Anglo-Hellenic League, and of the Greek Archaeological Committee UK, to name just the contributions she made to the UK's scholarly and cultural environment. With her second husband, the painter Nicholas Egon, she founded the Runciman Lecture at King's and secured its lasting legacy. She graced innumerable events with her warm presence and was a consummate host herself. She led a rich and giving life, and she will be deeply missed by her vast circle of friends and acquaintances in Greece and in the UK. The picture above shows Matti in attendance at the 19 November 2019 GACUK lecture. The Kathimerini newspaper devoted a special feature to Matti and her humanitarian work. 
The Centre for Hellenic Studies will plan an appropriate occasion to commemorate Matti, in the comfort of each other's presence, as she would have preferred it.