29 October 2021
In memory of Malcolm Osmundson MBE
We are very sorry to announce the death of Malcolm Osmundson MBE on Sunday 17th October 2021.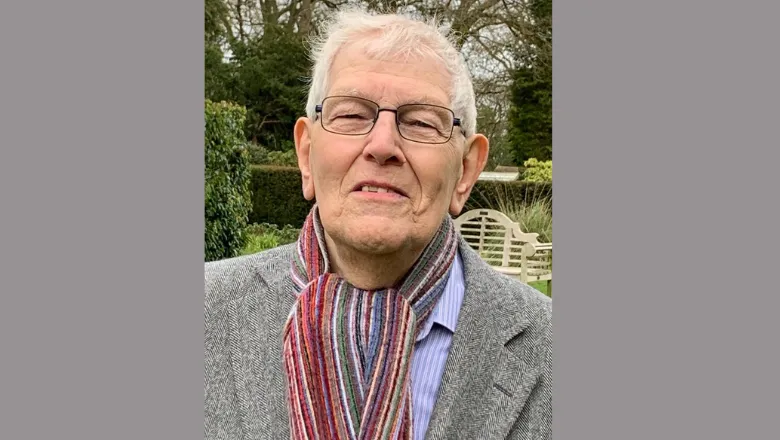 Our thanks to Clive Daws, former Teaching Services Manager, who writes:
Malcolm started his career in 1960 at Queen Elizabeth College in the Physiology Department, where he became a chief technician, or laboratory superintendent, as was the terminology at the time. He always wore a suit - a rarity amongst technical staff, and during breaks avidly completed crosswords, an interest he kept up until his death.
During this time, he became a lay officer in the Queen Elizabeth College ASTMS Union branch, playing an important role in the merger of Queen Elizabeth College, Chelsea College and King's College London. He was instrumental in bringing together the technical structures and services of the three organisations.
Malcolm also became a trustee of the SAUL pension scheme, a scheme with a strong technical membership. He did this as a duty to all of his colleagues despite finding the meetings very dull.
Following the merger, Malcolm managed all of the combined technical services of the health and life sciences, with responsibility for all technical services on the three sites of the merging Colleges. He visited them weekly and met with all of the technicians informing them of changes and developments, sharing information to all. At this time, he became the Branch Chair of the merged Union, now called MSF.
The expertise and exceptional effort that Malcolm contributed to the merger of the three colleges and subsequent consolidation into a single organisation was recognised, and he was awarded an MBE for his 'contribution to higher education'.
When the Health Schools were merged and moved south of the river to sites at Waterloo, Guy's and Denmark Hill a major exercise of grading and slotting-in of technical staff to the pay scales was required. Malcolm was instrumental in this reorganisation, mentoring technicians and helping them to fit into the new structures and the new ways of doing things.
Following his retirement in 2005, he moved to the Cotswolds where he lived with his partner and latterly his wife Sue Holly. His organisation skills were soon called in to help run the village and the summer fete which flourished due to his involvement. He took up wood turning and quickly became the finance trustee to the Oxfordshire Wood Turners Association.
Malcolm's contributions to the creation of what latterly became King's College London's Faculty of Life Sciences & Medicine were enormous, creating a culture that has continued to be fostered. He will be greatly missed by all who worked with him; his encouragement and forbearance were legendary.