25 January 2018
Inaugural NSK handpiece prize presented
Congratulations to MClin Dent Prosthodontics student Josh Sharpling who was presented with the first NSK handpiece prize last week. Josh excelled in an assessment where the students performed an exercise to cut an anterior and posterior crown preparation on a phantom head plastic model of teeth.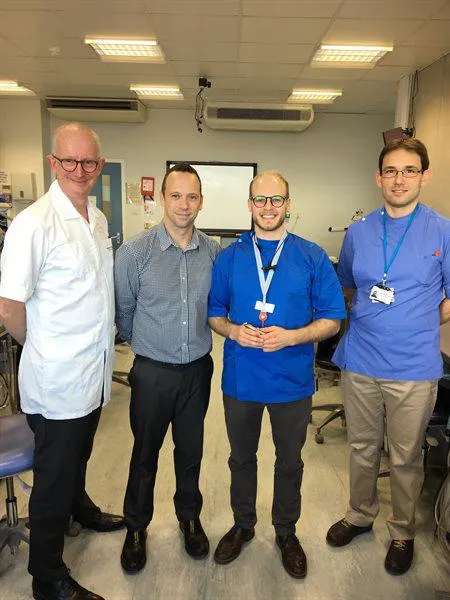 The assessment is a summary of the phantom head course which lasts from October to the end of December, and the assessment marks the end of the introductory course. This was the inaugural NSK prize, and was presented by Mark Beckwith from NSK.  All those on the course underwent the clinical assessment and Josh was given the best preparation and the handpiece prize.
Congratulations Josh!