10 October 2019
Inside Opera returns on Monday 14th October
King's Music's fantastic 'opera MOOC' - in collaboration with the Royal Opera House and V&A - will be enjoying its fifth run later this month.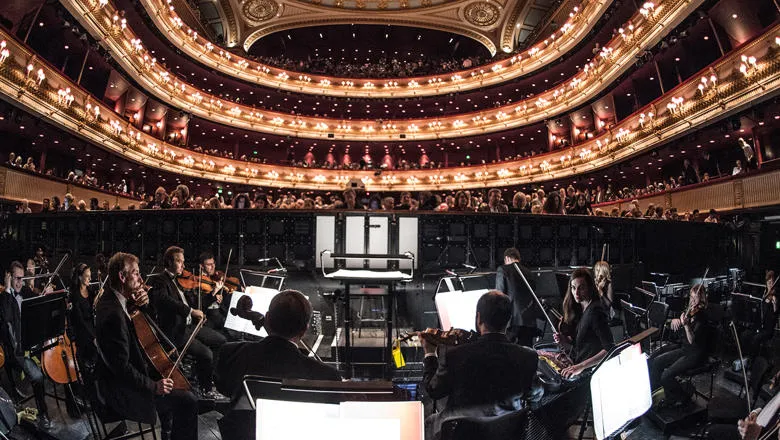 Inside Opera: Why Does It Matter returns for its fifth run.
The King's Department of Music is excited to announce that the world's first free online introductory course about opera – "Inside Opera: Why Does It Matter?" – is back by popular demand.
Produced in collaboration with the  Royal Opera House  and the  Victoria and Albert Museum, this ground-breaking MOOC has been devised and fronted by Lecturer in Music, Dr Flora Willson. It features numerous contributions from opera experts based in the Department, alongside interviews with key personnel working in the world of opera today from the Royal Opera House, and an exclusive perspective on opera's visual history drawn from the V&A's rich collections.
Hosted on the  FutureLearn platform  and suitable for anyone new to the art form – from those who have been to a performance and are keen to find out more, to those who assume opera just isn't for them – this four-week course provides a fresh look at opera.
It explores how it works, touches on its 400-year history and debates its status in the world today. It tackles opera's bad reputation head-on, and aims above all to generate discussion: does opera still matter in the 21st century?
Over 17,000 people have taken part so far. If you'd like to join them, the next run of Inside Opera begins on Monday 14 October and  is open for registration here.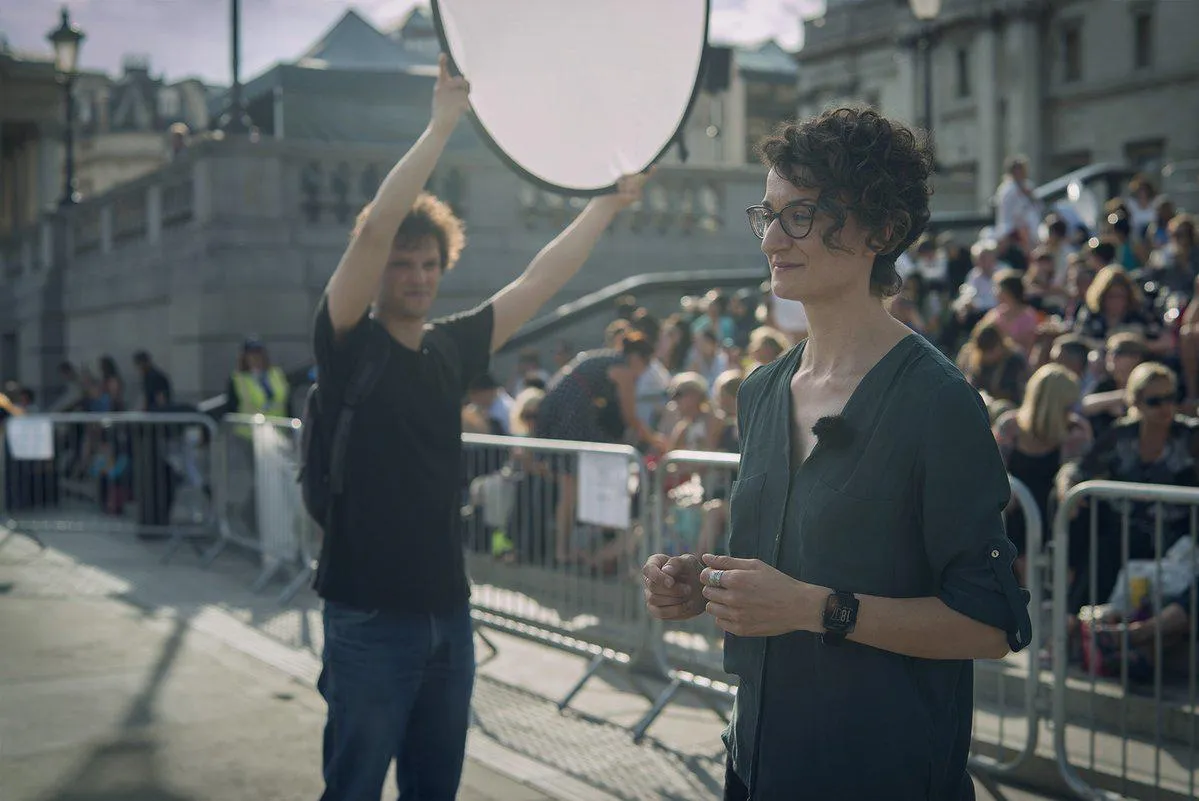 Dr Flora Willson 'on set'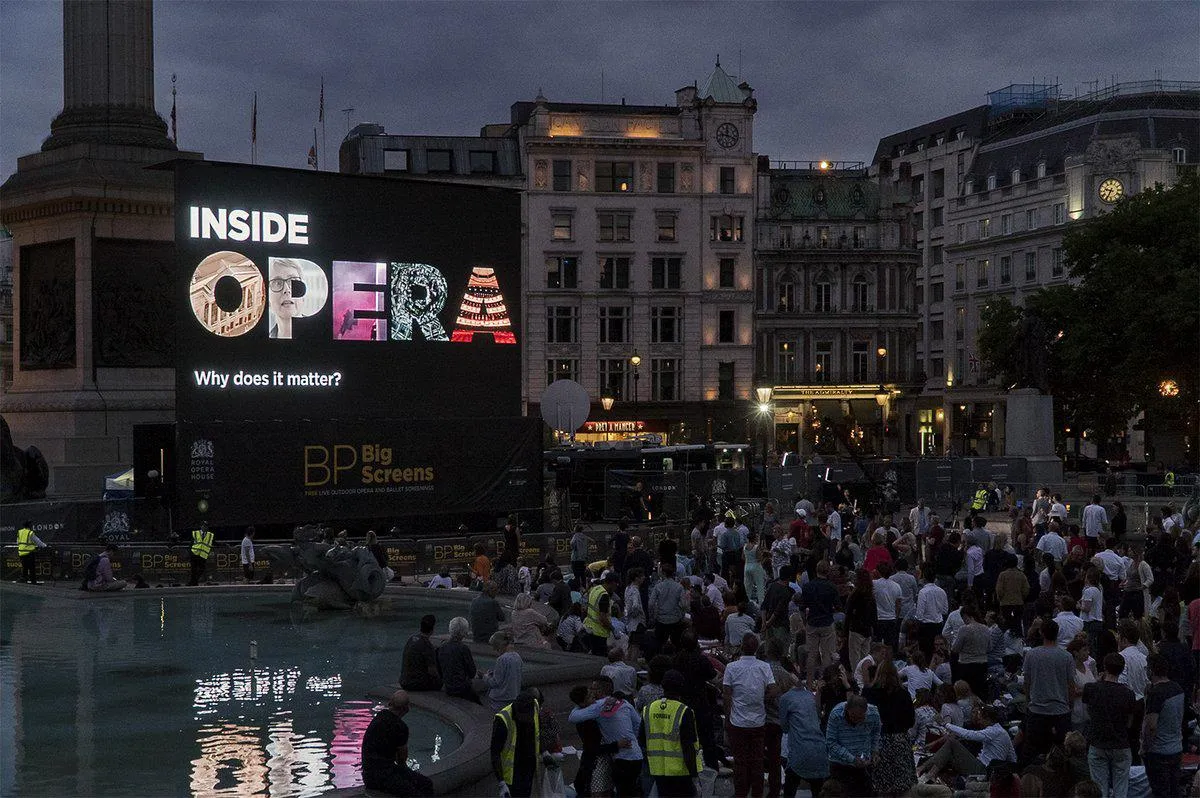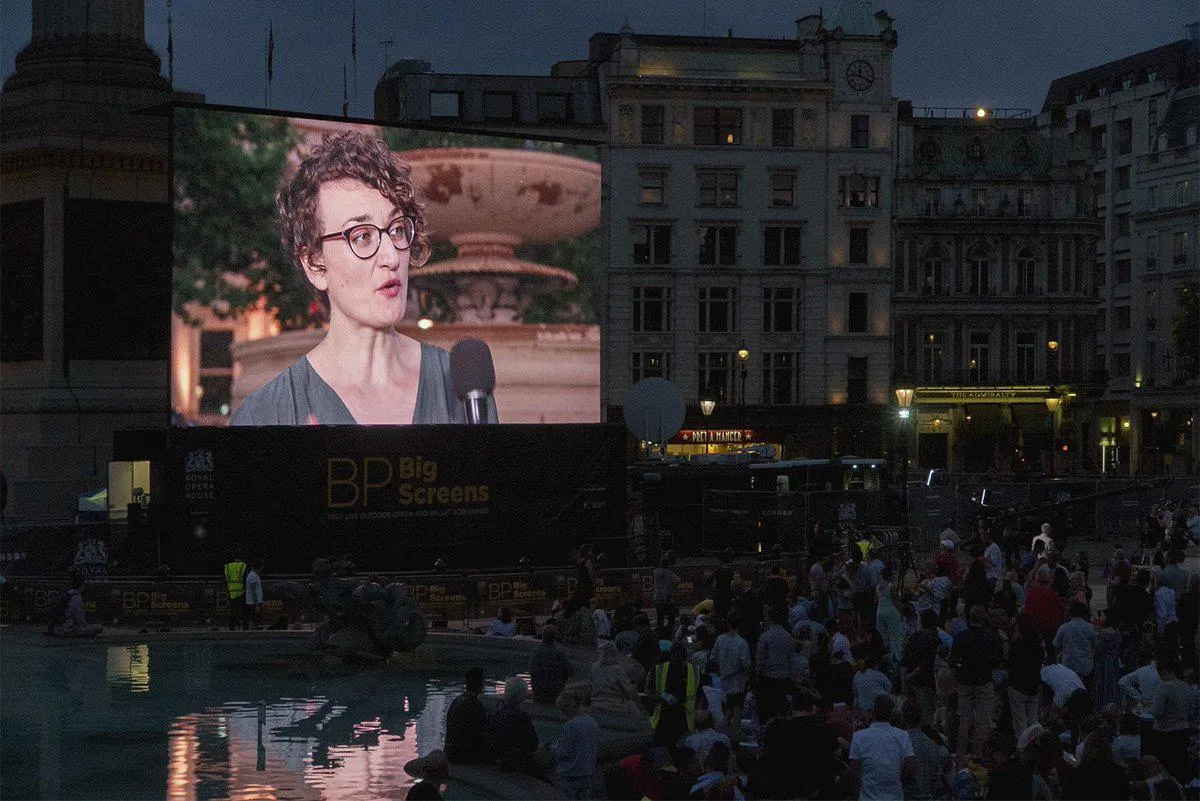 Inside Opera at Trafalgar Square