07 June 2021
'Inspiring' academic wins university award
'Committed, tireless, inspiring' – just three of the words used to describe academic Keith Smith, who was announced the winner of the Sustained Excellence prize at the annual King's Education Awards.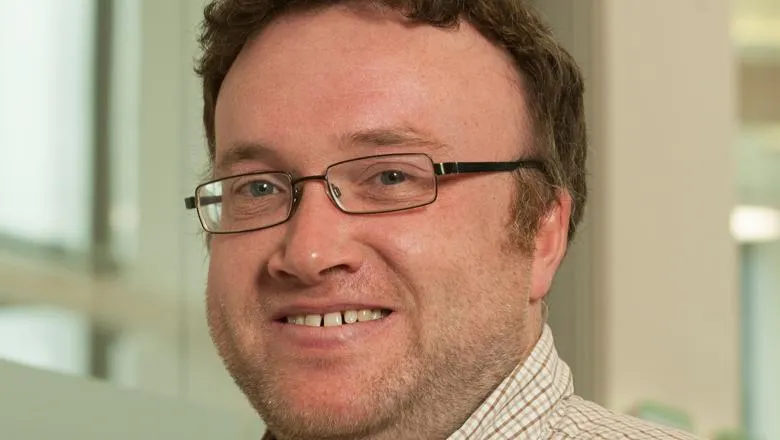 Dr Keith Smith.
Dr Smith, a member of the Department of Political Economy, received more than 40 nominations from students for this year's awards, which celebrate academics from across the university in a broad range of categories.
One nomination read: "Keith has been a remarkably supportive and inspiring academic mentor throughout my journey at King's," while another noted: "Keith tirelessly and energetically helps students (past and present), and he responds rapidly to student enquiries every day at almost every hour."
There was particular praise for Dr Smith's regular newsletters and communications, as well as his efforts to support students through various aspects of study.
One nomination read: "Keith goes above and beyond for every student. He does not wait to be asked for help but will instead extend a helping hand to all his students, and this approachability and care makes him an asset to his department and to King's."
Dr Smith joined the Department of Political Economy in 2017 as a teaching fellow in international politics. Prior to joining the department, he taught at the University of Strathclyde and the University of Glasgow.
This year's King's Education Awards launched in March, with more than 1,500 nominations received across seven categories. Nominations were shortlisted down to 70, with 10 finalists in each category, before a judging panel selected the winners. A virtual ceremony will be held for the winners later this month.
Dr Smith said: "It is heart-warming to see that the Department of Political Economy's students appreciate what we do to create a first-class teaching and learning environment. Especially this year, it has been uplifting to see their evident passion for education and the subjects they study.
"The department, school and college have always strived to furnish its students with the knowledge and experience that they deserve. When we get it right, it is right that it is acknowledged. In the face of many challenges and adversities, the current students of the Department of Political Economy should be admired for fortitude they have shown throughout this period. Many thanks to all who took the time to write something nice about me."
In this story