05 March 2018
International Women's Day 2018: Nursing, Midwifery & Palliative Care
Inspirational stories, videos and articles about some of the amazing women associated with our Faculty.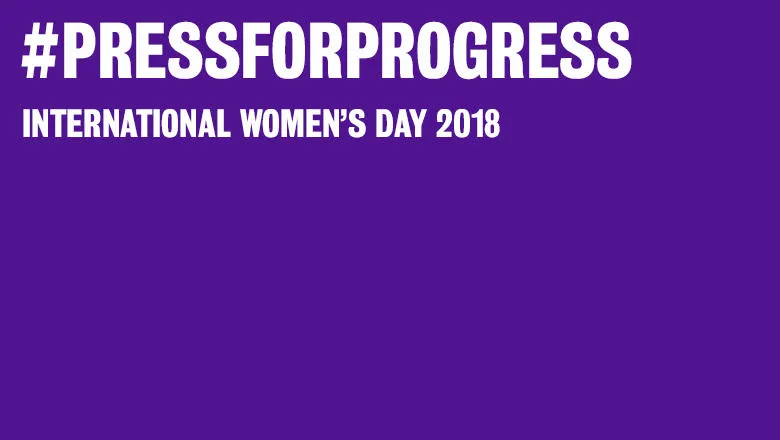 This Thursday, 8 March, is International Women's Day. Leading up to it, this week we'll be sharing stories, videos and articles about some of the inspirational women associated with our Faculty, including staff, students and our Faculty's namesake, Florence Nightingale, around this year's theme of #PressforProgress.
There will be new content uploaded daily, so don't forget to check back!
Friday, 9 March
After yesterday's look back at the legacy of Florence Nightingale and Cicely Saunders, today we're celebrating the trailblazers of the future.
Anna Merrick, a recent graduate of the BSc Midwifery programme, was presented with the prestigious Jelf Medal, which is awarded to a student who, in the view of the Principal, have most distinguished themselves during their undergraduate course, both academically and by contributing to the wider life of King's. Read about the award here.
Katy Sutherland, a final year Postgraduate Diploma Adult Nursing student in the Faculty, has been shortlisted for two Student Nursing Times Awards, for Student Innovation in Practice, and Student Nurse of the Year: Adult. Read more on the awards here, and find out about The Student Nurse Project, an online community for student nurses, of which she is a co-founder.
Thursday, 8 March
Happy International Women's Day! Today is a chance to learn about two women who were essential to our Faculty – Florence Nightingale and Cicely Saunders, both of whom worked tirelessly to #PressforProgress.
Dame Cicely Saunders is renowned for her role in pioneering the hospice movement, and championing the importance of palliative care. She founded St Christopher's Hospice in 1967, which is widely recognised as being the first place to combine teaching and clinical research, pain and symptom control, and compassionate care. Read more about Cicely.
The Faculty is a direct descendent of Florence Nightingale nursing school at St Thomas' Hospital, which she founded in 1860. Read more about Florence's life and contribution to nursing here.
Wednesday, 7 March
The Faculty has two Silver Athena SWAN Awards, one for nursing and midwifery and one for palliative care. The Equality Challenge Unit charter, established in 2005, celebrates good practice for gender equality, practices that promote career progression and success in higher education. Initially, the focus was women working in science, technology, engineering, maths and medicine (STEMM subjects) but Athena SWAN now recognises work in gender equality more broadly to include men, trans students and staff and applies across arts and humanities. The Faculty are incredibly proud to have achieved two silver awards and continue to review and share good practice across the university.
Last year the team ran a competition for students, who were asked to nominate a woman who has inspired them in their life. Read the winning entries here.
Tuesday, 6 March
The Birth Rites Collection moved from the University of Manchester to King's College London at the start of the year. The Collection is curated by Helen Knowles, and is the first and only collection of contemporary artwork dedicated to the subject of childbirth. The collection currently comprises of photography, sculpture, painting, wallpaper, drawing, new media, documentary and experimental film. Read more about the Collection here. The Collection is available to view across Guy's Campus for staff and students, or the public can contact the curator to book a viewing. There are also free lunchtime tours- register here
Monday, 5 March
Perfectly 'kicking off' the week is an article about third year BSc Midwifery student Jade Knight. Jade also has a passion for 'tackling' a male-dominated sport – in her spare time she can be found on the rugby pitch, playing for Richmond in the Women's Tyrrells Premiership. Read about  what inspired her to play, and how women's rugby is growing.