21 May 2020
InTouch Online launches
Explore the brand-new digital version of your alumni magazine.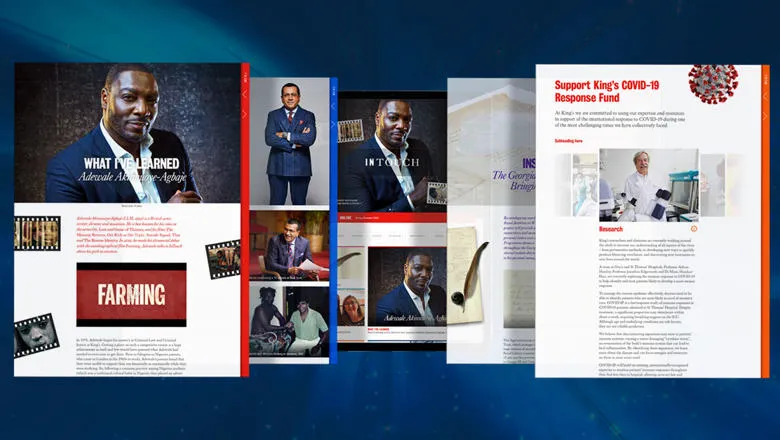 Introducing InTouch Online
InTouch, the King's alumni magazine, has been connecting with alumni across the globe for more than thirty years, keeping you up-to-date with everything happening at King's and GKT. This spring we are delighted to unveil the next step in its evolution –InTouch Online. This brand-new digital platform has been developed with our alumni community in mind, enabling us to reach more of you than ever. 
Full of exclusive interviews, in-depth profiles and news from across the global alumni community, InTouch Online contains everything you need to stay connected with King's and GKT. This immersive platform will take you closer to the story than ever, with video, animation and other interactive elements. Visit InTouch Online here and sign up now to receive it straight to your inbox.