15 September 2022
Introducing: Contemporary Ukrainian Politics and Society
New modules for undergraduate and postgraduate students being launched at King's College London will examine the past, present and future of Ukraine.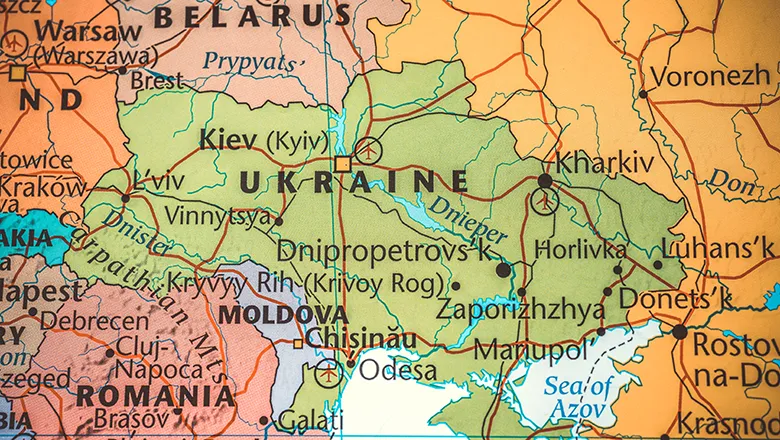 Ukraine will be in focus as part of new modules launching at King's. Picture: STOCK IMAGE
From its independence after the fall of the Soviet Union through to the turmoil of war and the promise of its future success, the modules – both titled 'Contemporary Ukrainian Politics and Society' – will offer a comprehensive overview of the political, social, economic and state development of Ukraine.
Led by Senior Lecturer Dr Marc Berenson, an expert in post-communist society and governance, the module will be in the School of Politics and Economics, hosted by the King's Russia Institute.
Dr Berenson said: "Ukraine now finds itself at the centre of a war that is an inflection point for global politics, transforming how democratic and authoritarian states will interact going forward.
"Modules focused on Ukrainian politics at King's, perhaps, have been long overdue, as for many years students have been focusing their dissertations and coursework in whole or in part on that country, which stands in many ways as an alternative to the post-Soviet path Russia has taken.
"Its struggles with independence, economic reform and democratic consolidation over the past 30 years alone have made it a critical case for comparative politics, and its size – the largest country entirely in Europe – renders significant consideration for UK foreign policy."
You can hear more from Dr Berenson here.
Please note, module availability and content are subject to change. Please refer to the King's Russia Institute for the latest information.
In this story