10 June 2019
Invading Fortress Europe
How human frailties shaped D-Day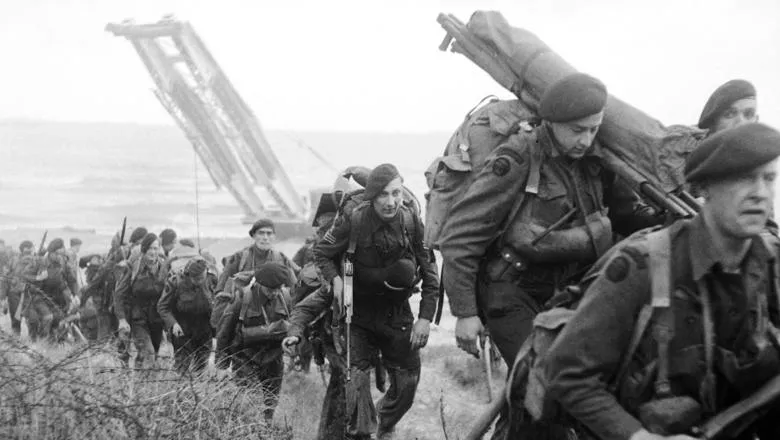 dday
The celebrations of the 75th anniversary of the Allied landings in France on 6 June 1944 and the subsequent campaign on mainland Europe have focussed on a momentous victory brought about by transatlantic cooperation and courage. But the decisions leading to the victory were driven by deep human frailties.
"The 1940 British defeat in France was shocking to an extent it's hard to emotionally connect with today," comments Jonathan Fennell, Senior Lecturer at the Defence Studies Department. This influenced the respective strategies of the Allies, with previous British failure driving much greater caution.
"D-Day speaks to the necessity of teamwork and cooperation. But even the closest families bicker and disagree. The Americans wanted to take on the Wehrmacht immediately, but the British, having had their fingers burned were less inclined. There was a long struggle over when and where the Allies should return to Europe to finish off the Second World War." 
Through the close study of previously unexamined sources, including letters home from soldiers, Dr Fennell has reconstructed the experiences of those who lived through the watershed moments of the Second World War in his book Fighting the People's War. British caution was overcome by the risk of inaction.
"The reports show soldiers were bottled up in these camps waiting for this great operation, ready to go. The decision to launch D-Day in spite of very poor weather was in part due to the fear that a delay could mean morale would plummet. Those risks were taken with the morale and experience of the young men who would assault the beaches in mind."
"The return in 1944 was the moment Britain showed its latent strength - it was a disaster to victory story." But victory had been enabled through an extraordinary mass collective effort which undermined the individualistic doctrines of the inter-war period and moved politics to the left for a generation.
Watch Jonathan Fennell's full account of D-Day below, including the wider significance of the 1944 landings and the social and political ramifications of the global experience of fighting the Second World War.