11 March 2015
Isabella Liu wins five awards at the Goldsmiths' Craftsmanship & Design Awards 2015
MA Arts and Cultural Management student Isabella Liu won five awards at the Goldsmiths' Craftsmanship & Design Awards 2015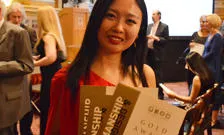 Isabella Liu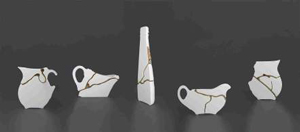 CMCI student Isabella Liu won five awards at the Goldsmiths' Craftsmanship & Design Awards 2015. 
Isabella entered three collections into the competition - Mending, Scar is no more a scarand Party, Party, Party - all of which won gold awards in three different categories. 
Her Mending collection was honoured with gold for the Special Council Award, as well as the 3D Fashion Led Conceptual Jewellery Award. She also won two silver awards in the category of 2D Fashion Jewellery. 'My work is bridging sculpture with jewellery and associate arts with culture' says Isabella.
Currently based in the UK, China-born Isabella studied at the Academy of International Visual Arts of Shanghai, before taking her BA in Jewellery Design at Birmingham City University's School of Jewellery in 2013. She is currently studying for a master's degree in Arts and Cultural Management.
'After I graduate, I would like to set up my own brand and continue with my jewellery career' she says. 'I feel I have an advantage because I have been cultivated at Kings. I have learned the arts institutional programming and arts business model which I believe gives my brand a unique cultural impact.'