06 February 2020
It's Question Time! MPs in the spotlight as students visit parliament
A group of students from the Department of Political Economy were given an insight into life in parliament during a visit to the House of Commons.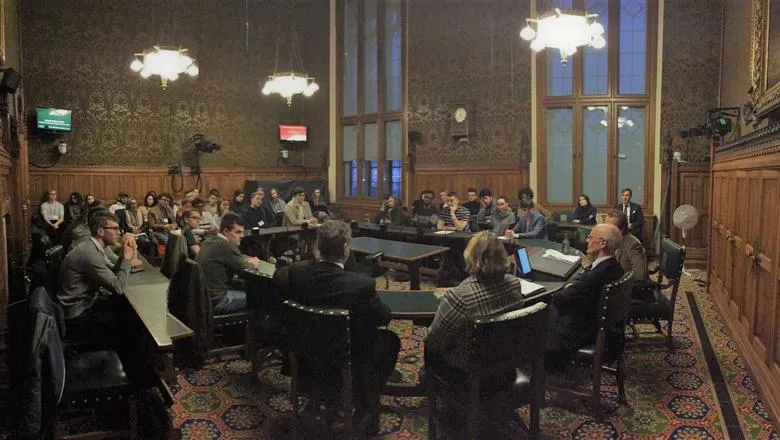 King's College London pupils take part in the Q&A session with MPs
The undergraduate and MA students took part in a question and answer session with MPs Nickie Aiken, Alan Whitehead, Anneliese Dodds, Alistair Carmichael, Ben Bradley and Neil Coyle, as well as Lord Norton of Louth, a member of the House of Lords.
The visit, organised by the Centre for British Politics and Government, took place on 5 February and was chaired by Peter John, professor of public policy at King's College London.
Prof John said: "We are grateful to the members for taking the time out to engage with our students, who asked some great questions and gained valuable insight into the political processes and functions of government."
In this story