08 January 2021
Iva Koci
Iva Koci is a current PhD student at King's Business School.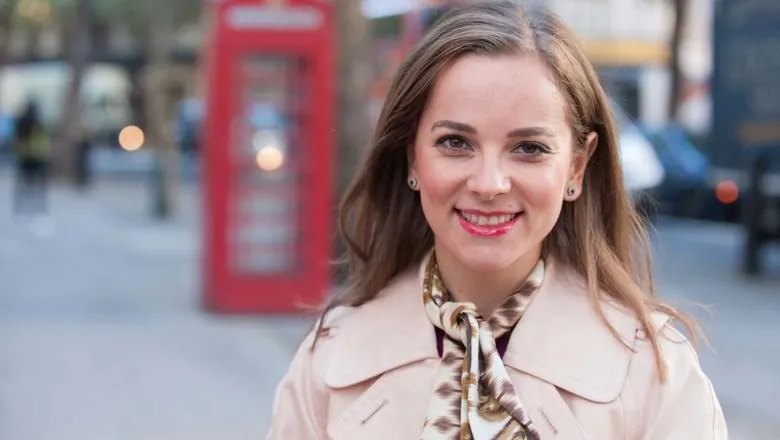 Iva Koci is a current PhD student at King's Business School.
Tell us a little bit about your PhD research topic and your supervisors.
My PhD investigates the role of institutional investors on driving climate change discussions and socially responsible supply chains, and the effect of this as a force of good. Stakeholders across the globe have now committed to reorienting capital towards a more sustainable future.
I am grateful to both my supervisors, Dr Mingzhu Wang and Dr Siu Kai Choy for their invaluable insights on this dynamic field and for their untiring support.
What are your research interests and how did they evolve?
It's natural for research to evolve as you dive into existing research and seek ways to contribute to academic discussion. I believe that research should have a tangible impact on the real world. I have focussed on the impact of UN Climate Action on curbing carbon emissions, and I am also now addressing the role of socially responsible investors in the COVID-19 pandemic
What motivated you to do a PhD and what were you doing before? 
My background is in finance, mainly motivated by the desire to understand capital allocation and its vast impact. I got involved with sustainable finance during an internship at an asset management firm in Rotterdam and that sparked my curiosity. There's no better way to address curiosity than conducting your own research.
What have you most enjoyed about your PhD?
Doing a PhD is surely a challenging and rewarding journey, but doing one at King's makes for an unforgettable experience. You are right at the centre of global debates and efforts to address international policy, and surrounded by a thriving academic community.
What were some of the challenges of PhD research and how did you overcome them?
The recent pandemic was an unprecedented shock and adapting to the "new normal" proved difficult. Switching to online interactions made it harder to receive feedback from students or sharing research thoughts with the community. I am glad to say that together we managed to overcome the challenges.
What was your experience been transitioning from student to researcher?
I absolutely loved being a student and still feel like a student, though with more responsibilities. The PhD path is more independent and requires further time and project management skills, but there is always a helping hand if you ask for it.
Why did you choose King's Business School?
King's was my number one choice for several reasons: world-leading research, involved supervision, excellent career services and teaching opportunities on prestigious programmes. The Business School is also housed in an architectural wonder. It's a stone's throw from major attractions and also from hidden gems.
What do you like most about studying London? Has it provided you with more opportunities?
Studying in London provides you with exposure to an array of opportunities. Most of the institutions I research are right next door in the City of London. That provides the incentive to interview to those professionals.
As part of the University of London, there is an effort to provide training from member institutions which has its own benefit.
What are your career aspirations? How has your time at King's Business School influenced your thinking?
The time spent at King's convinced me to aspire an academic career. I have very much enjoyed sharing my time across research and teaching, so I would happily continue to do so.
How do you think your experience at King's Business School will shape your career?
Every day, coming into the campus, I walked by the portraits of famous alumna such as Rosalind Franklin and Virginia Woolf. There is an unexplainable feeling of empowerment and ambition.
I have had the chance to meet important figures in the academic world which has inspired my work and future aspirations. I will be forever grateful and cherish those experiences.
What advice would you give to those looking to study for a PhD in your subject area?
In the words of Nobel prize winner Albert Szent-Gyorgyi, "research is to see what everybody else has seen, and to think what nobody else has thought". The journey will take perseverance and a genuine interest in your research, but it's a lifetime's achievement.