06 April 2023
John Greenspan BDS, PHD, FRCPath, FKC 1938-2023
A tribute to Professor John Greenspan, Fellow of King's College London, by Stephen Challacombe.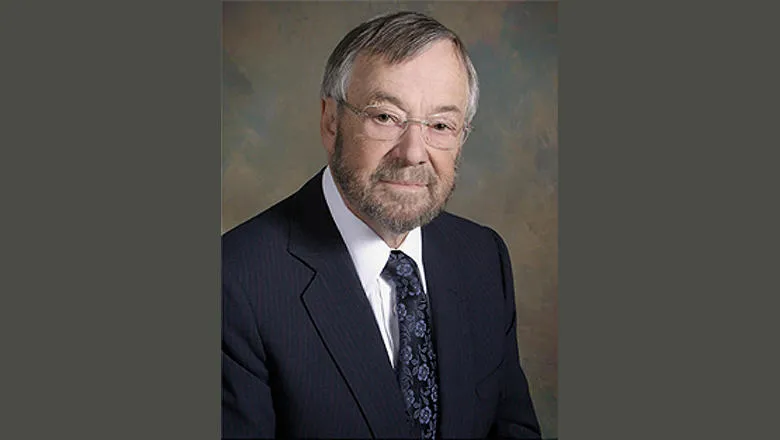 Professor John Greenspan
Professor John S. Greenspan died on March 31, 2023. He was an academic, dentist/scientist, pathologist and accomplished administrator who by example and led oral clinical scientific research in AIDS, autoimmune diseases and infections.
John was born in London in 1938 and qualified Bachelor of Dental Surgery (BDS) at the Royal Dental Hospital, and a First Class BSc in Experimental Pathology at the Royal Free Hospital School of Medicine. He earned a PhD at the Royal Postgraduate Medical School and an MRCPath at George's Hospital Medical School. In 1976 he and his family moved from the UK to San Francisco taking a position at UCSF.
John Greenspan's research career spanned more than five decades and included numerous groundbreaking discoveries in the field of oral medicine, in particular the relationship between oral health and HIV/AIDS. Working with his wife Deborah, he became well known for the identification of the oral condition "hairy leukoplakia" as an Epstein–Barr virus (EBV) infection in AIDS. He established the UCSF AIDS Specimen Bank in 1982 and became Director of UCSF AIDS Research Institute. He founded the world workshops on the oral manifestations of HIV with the concept of bringing together basic, clinical and social sciences around the world.
He was a distinguished Professor of Oral Pathology in the Department of Orofacial Sciences at the University of California, San Francisco, and also served as chair. He was also a Professor of Pathology in the School of Medicine at UCSF. He was elected Member of the US National Academy of Medicine and was awarded and a Fellowship of King's College London (FKC). He was, jointly with Deborah, awarded the Alumnus of the year for the Dental Institute in 2012. He was a member of both the Principal's circle and the Dental Circle and kept an active interest in King's and the Faculty of Dentistry, Oral & Craniofacial Sciences. He was external advisor to two UK Research Assessment Exercises.
He was the founding co-Principal Investigator, of the NIDCR-funded Sjögren's International Collaborative Clinical Alliance (SICCA), which is currently the largest biorepository and data registry for Sjögren's disease in the world. In an international collaboration over seven countries, KCL/GSTT (FoDOCs) became the UK centre for SICCA research.
Throughout his career, John has been a mentor to visiting clinicians and scientists from all over the world. In recent years he helped to establish the Global Oral Health Research Network (GOHRN) for the IADR with the aims of addressing global oral health inequalities, establishing a research agenda. He served as its first President.