01 June 2023
The 2022-23 King's Distinguished Alumni Award winners announced
Each year, members of the King's alumni community are nominated to receive a Distinguished Alumni Award to recognise their outstanding achievements since leaving King's.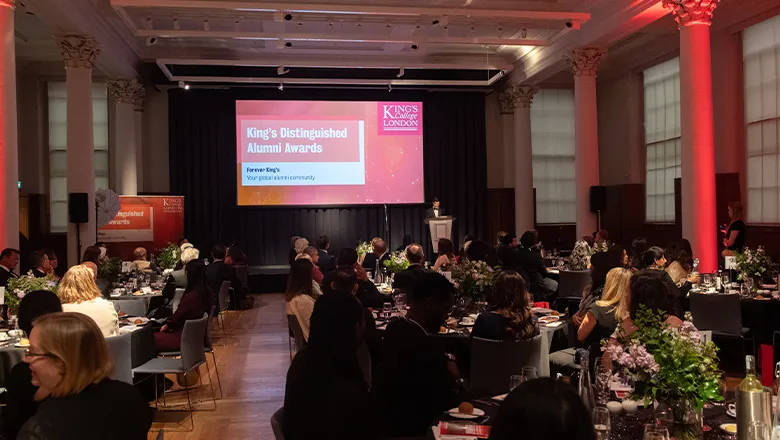 Once again, we were blown away by the wide-ranging impact that our alumni are having across disciplines and around the world. But there can only be one winner in each category, and below we are pleased to share the individuals that our selections committee found to be leading the way in this year's nominations.
We look forward to celebrating them at our King's Distinguished Alumni Awards ceremony on 22 June, which will be hosted by previous Distinguished Alumni Award winner, Dr Ronx (Medicine, 2011).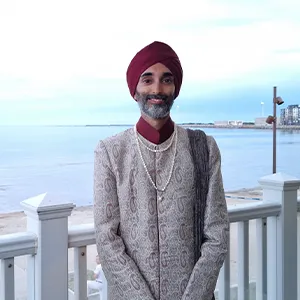 Alumnus of the Year – Jasvir Singh CBE (History, 2001)
This award recognises a member of the King's alumni body who has achieved exceptional success in their field or has demonstrated outstanding personal achievement.
Jasvir Singh CBE is a British family law barrister, the co-founder of South Asian Heritage Month UK and a presenter of the Thought for the Day segment on BBC Radio 4's Today programme.
Jasvir's services to charity, faith communities and social cohesion earned him a CBE in the 2023 New Year Honours. He is the Co-Chair for the Faiths Forum for London and the founding chair for City Sikhs, a charity representing the interests of progressive Sikhs. Jasvir was instrumental in the Grand Trunk Project, which brought South Asian communities together to mark the 70th anniversary of the independence of India, creation of Pakistan, and partition of Punjab and Bengal.
In 2018, he was made an honorary fellow of the Edward Cadbury Centre for the Public Understanding of Religion, and in 2021, he was appointed to the Mayor of London's Commission for Diversity in the Public Realm.
Helen Hudson Award – Diana Garnham, (MA War Studies, 1979)
This award recognises a member of the King's alumni community who has made an exemplary contribution to the university or alumni body.
Diana is a long-standing supporter of the King's community, and has been President of King's College London Alumni Association (KCLA) since 2019. In addition, she is the inaugural Chair of King's Alumni Advisory Group (London) and has mentored a number of King's students.
In addition to her contributions to life at King's, Diana is Chair of Skills East Sussex, and an independent board member, consultant, and company director. She was previously Chief Executive of the Science Council and Chief Executive of the Association of Medical Research Charities.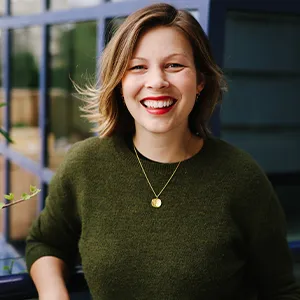 King's Future Alumni Award – Julia Pointon-Haas, PhD student, Institute of Psychiatry, Psychology & Neuroscience (MSc Health Promotion, 2014)
This award is given to a current King's student who has demonstrated exceptional potential alongside their studies through extracurricular activities.
Since joining Kings in 2013, Julia has embedded a sector-leading grassroots approach to student wellbeing. Under her leadership, there has been a 278% increase in positive student-led wellbeing activities, with more than 300 King's students now trained to run wellbeing activities.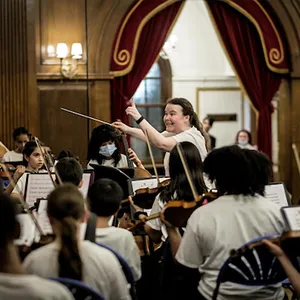 King's in Service Award – Lucy Maguire, (Music, 2014)
This award is for a member of the King's alumni community who has made a significant impact to society through charitable or voluntary work.
Lucy Maguire MBE is founder of Nucleo 'music for social action' project. The organisation works with 400 children and young people and runs the Instrument Donation Bank, creating access to music for young people no matter their background.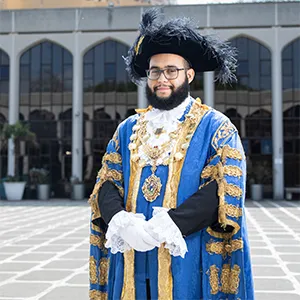 King's Local Communities Impact Award – Hamza Taouzzale, (MSc Global Affairs, 2021)
This award recognises a King's graduate who has made an outstanding impact within one of King's home boroughs (Lambeth, Southwark, or Westminster).
Hamza is the first person from a Black, Asian or Multiple Ethnic background and the first Muslim to be elected Lord Mayor of Westminster City Council. He's also the youngest person ever elected to this role.
King's International Impact Award – Dr Mark Ellis, (PhD Law, 2010)
This award recognises a member of the King's alumni body who has made an outstanding impact globally or within an international community, working to address worldwide challenges.
Dr Mark Ellis is recognised for his contribution to international criminal law. As executive director of the International Bar Association, he has overseen the launch of the "eyeWitness to Atrocities" app in Ukraine to capture photo evidence of potential war crimes.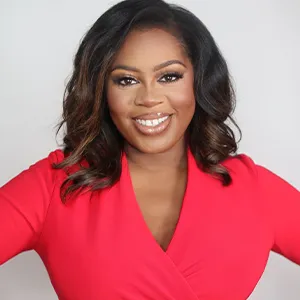 King's Business and Entrepreneurial Award – Rashida Abdulai, (LLB Law, 2005)
This award is given to a King's graduate who showcases exceptional business acumen and entrepreneurial spirit and has used their entrepreneurial mindset to make the world a better place.
Since qualifying as a barrister in 2008, Rashida has used her entrepreneurial spirit for good. She co-founded the UK's first inter-law firm diversity network and went on to create an online platform providing African businesses with advice on their legal rights.
King's Art and Culture Award – Eeshar Singh, (Biomedical Engineering, 2019)
The winner of this award is a King's graduate who has shown outstanding achievement within arts and culture, demonstrating creativity ingenuity, and cultural impact.
Eeshar is reviving centuries old musical traditions from his Sikh heritage. He is one of only five santoor players in the UK using the 100-stringed instrument to lead meditation and wellbeing sessions in his community. He has gone on to co-found an animation company dedicated to telling little-known stories.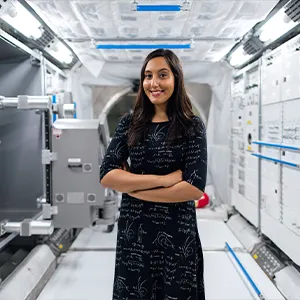 King's STEM Award – Vinita Marwaha Madill, (Mathematics with Physics and Astrophysics)
This award recognises a member of the King's alumni community who is driving impact and transformation in the fields of science, technology, engineering, or mathematics.
In addition to her success as a Space Operations Engineer, Vinita founded the Rocket Woman platform in 2012 to increase the number of women working in science and engineering. The venture has been recognised globally and continues to make a lasting impact on society.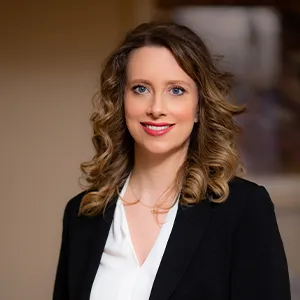 King's Global Health Award - Dr Renata Micha, (PhD Nutrition, 2008)
This award celebrates a King's graduate who has demonstrated outstanding impact in the medical or healthcare sectors.
Dr Renata Micha's internationally recognised and innovative work in nutrition and health made her one of the top 1% of most cited researchers in the world last year. Her research has informed major national and international guidelines, and inspired the implementation of food and nutrition policies to address diet-related diseases worldwide.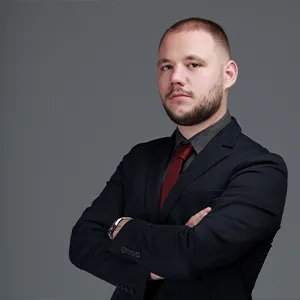 King's Emerging Leader Award – Kaloyan Konstantinov, (MA Middle Eastern Studies, 2018)
This award recognises a recent King's graduate (within five years) who has exhibited exceptional success or rapid progression within their chosen profession, and come to be recognised as a 'rising star'.
Journalist, Kaloyan, has produced award-winning coverage of the Ukrainian war and protests in Iran, amongst other world changing events. Last year, the impact of his work saw him recognised in Forbes Magazine's prestigious '30 under 30'.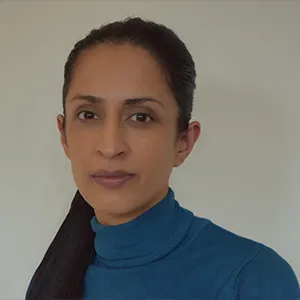 King's Changemaker Award – Dr Sabrina Bajwah, (MSc Palliative Care, 2005; PhD Health Services Research, 2016)
This award celebrates a King's graduate who uses their knowledge with purpose to challenge the status quo and shift traditional norms to address challenges in society.
Dr Bajwah's work to challenge structural racism in palliative care is changing the way medical professionals work to provide equitable care for ethnically diverse patients. During the first wave of COVID, she worked with companies to quickly produce translations of key advice into 25 languages.