28 September 2022
Kerslake Commission progress report on homelessness cites Unit work
The report draws on three studies from the Unit's Homelessness Research Programme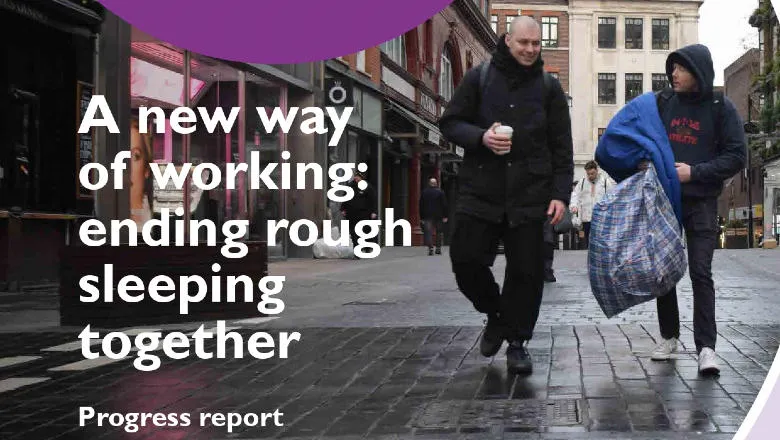 The Commission on Homelessness and Rough Sleeping led by Lord Bob Kerslake has published a progress report (September). Researchers at the Unit's Homelessness Research Programme, Jess Harris and Michela Tinelli (LSE), were consulted during the writing of the report and three studies in the programme are cited.
A 2019 analysis of Safeguarding Adults Reviews where homelessness was a factor found that statutory enquiries under s.42 Care Act 2014 had not been initiated in cases where self-neglect was evident (Martineau et al., 2019). The progress report comments: 'There needs to be far more awareness amongst the workforce about the nature of self-neglect, and the role of self-neglect in raising safeguarding enquiries' (p.64).
The progress report (p.63) also draws on the Unit's ongoing study into self-neglect and homelessness, citing the Communities of Practice report (Harris, 2022), which contained accounts of professional experiences of structural and attitudinal barriers to good practice.
Finally, the progress report (p.37) quotes an economic analysis of a single case by Michela Tinelli. It showed that the implementation of the Out-Of-Hospital Care Models Programme led to the individual not returning to rough sleeping and requiring fewer A&E visits (with concomitant savings). Michela Tinelli is co-PI on an ongoing study examining the OOHCM Programme.
Header image: Detail from the front cover of the Progress Report.
In this story