25 February 2020
King's at the 2020 International Conference on Nuclear Security (ICONS)
King's College London's Centre for Science & Security Studies attended the 2020 International Conference on Nuclear Security at the International Atomic Energy Agency.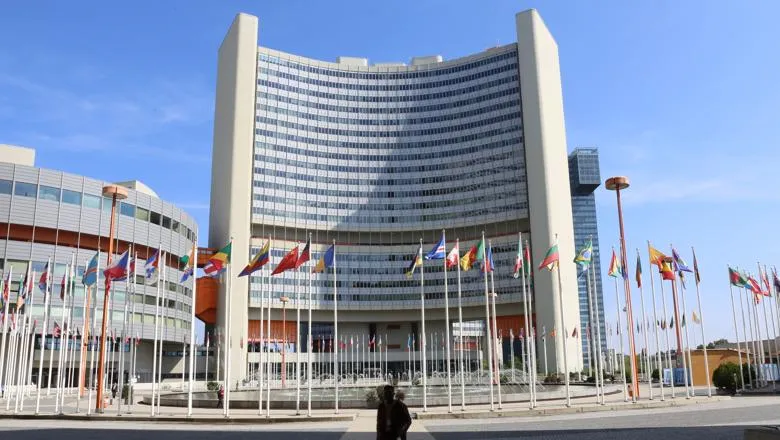 International Atomic Energy Agency headquarters in Vienna, Austria.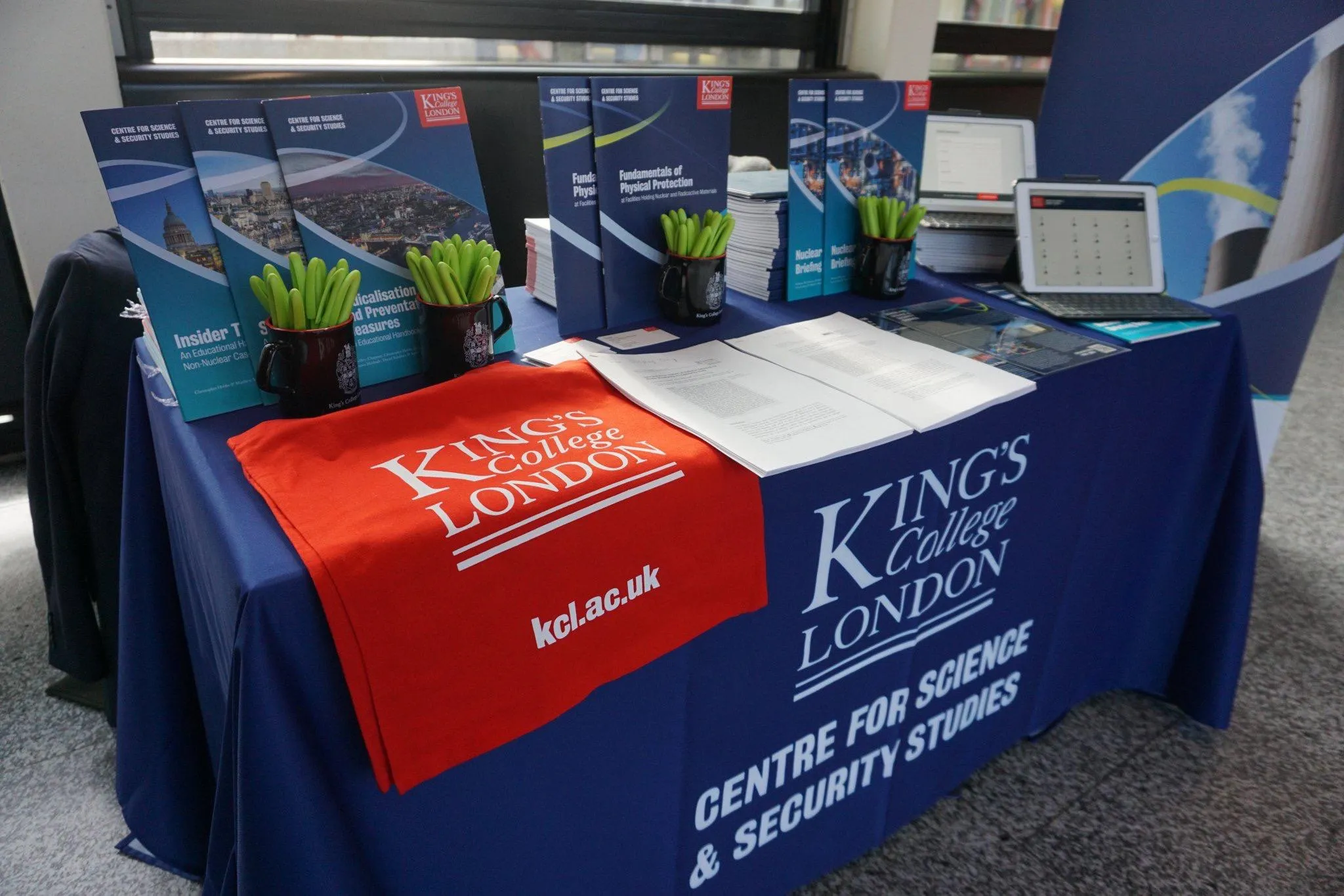 CSSS Nuclear Security Culture Programme booth at ICONS 2020.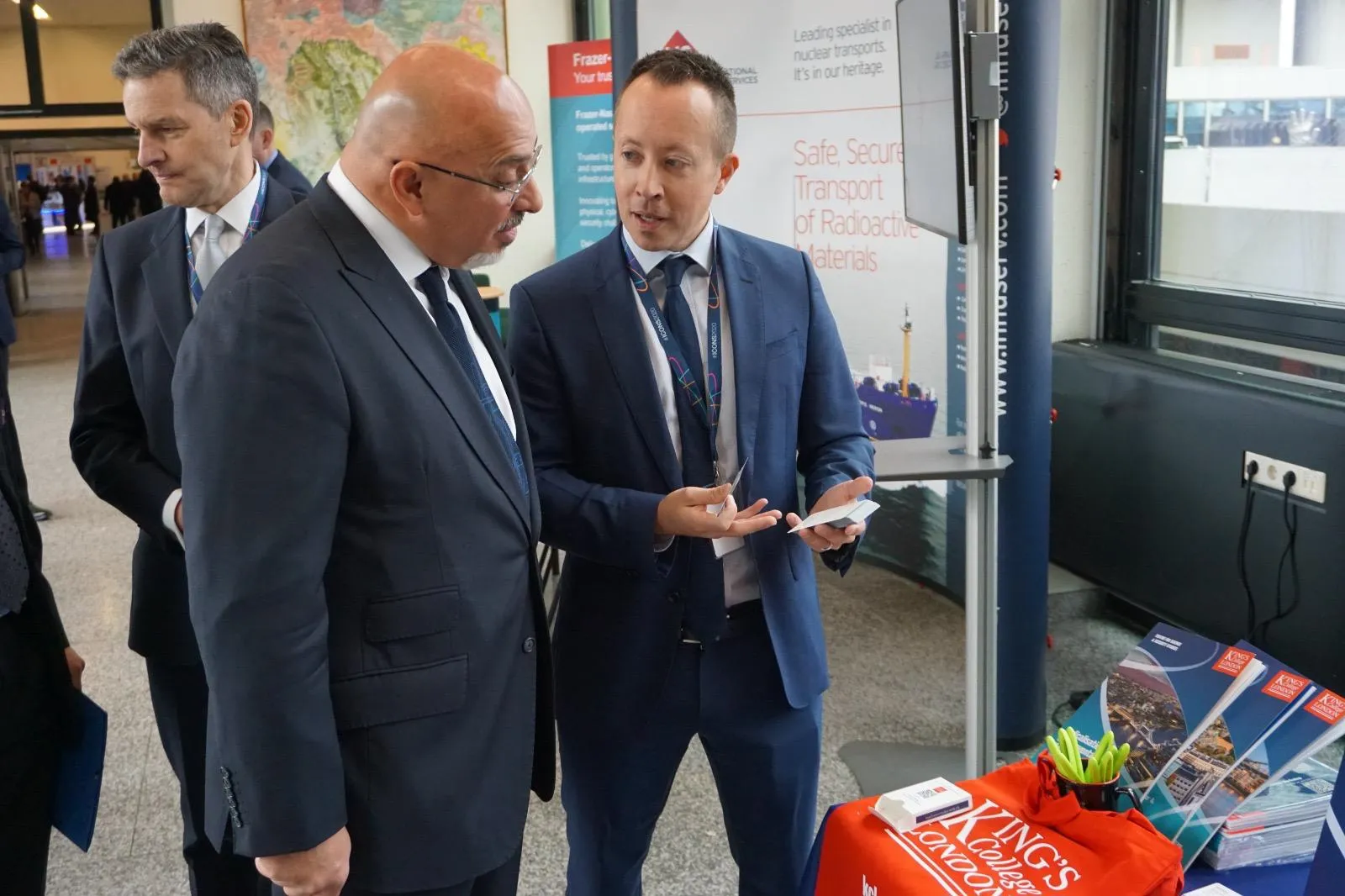 BEIS Minister Nadhim Zahawi (left) and Dr Chris Hobbs (right) discussing CSSS's Nuclear Security Playing Cards.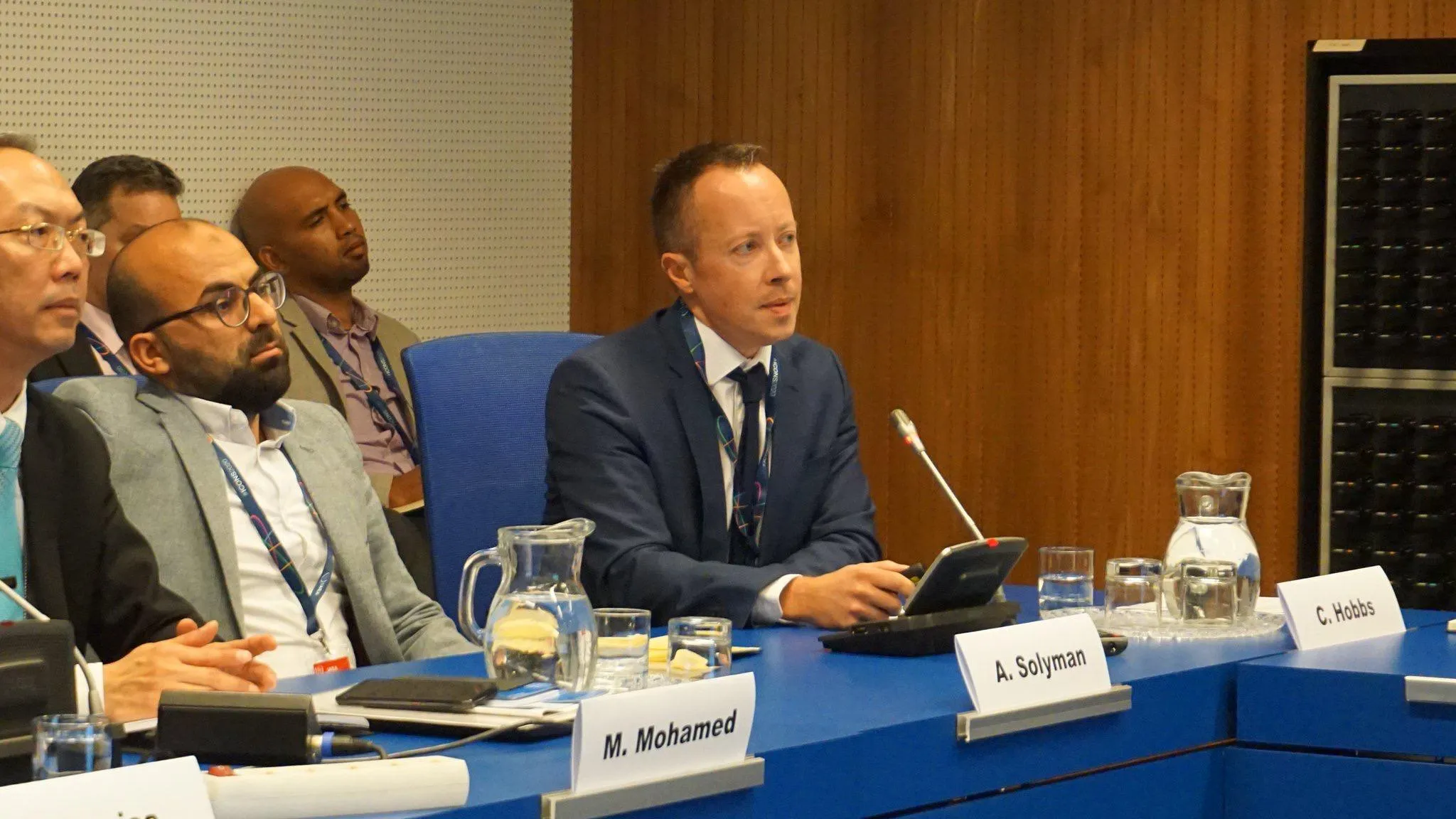 Christopher Hobbs (right) presenting on Reconceptualising Nuclear Security as a Business Enabler.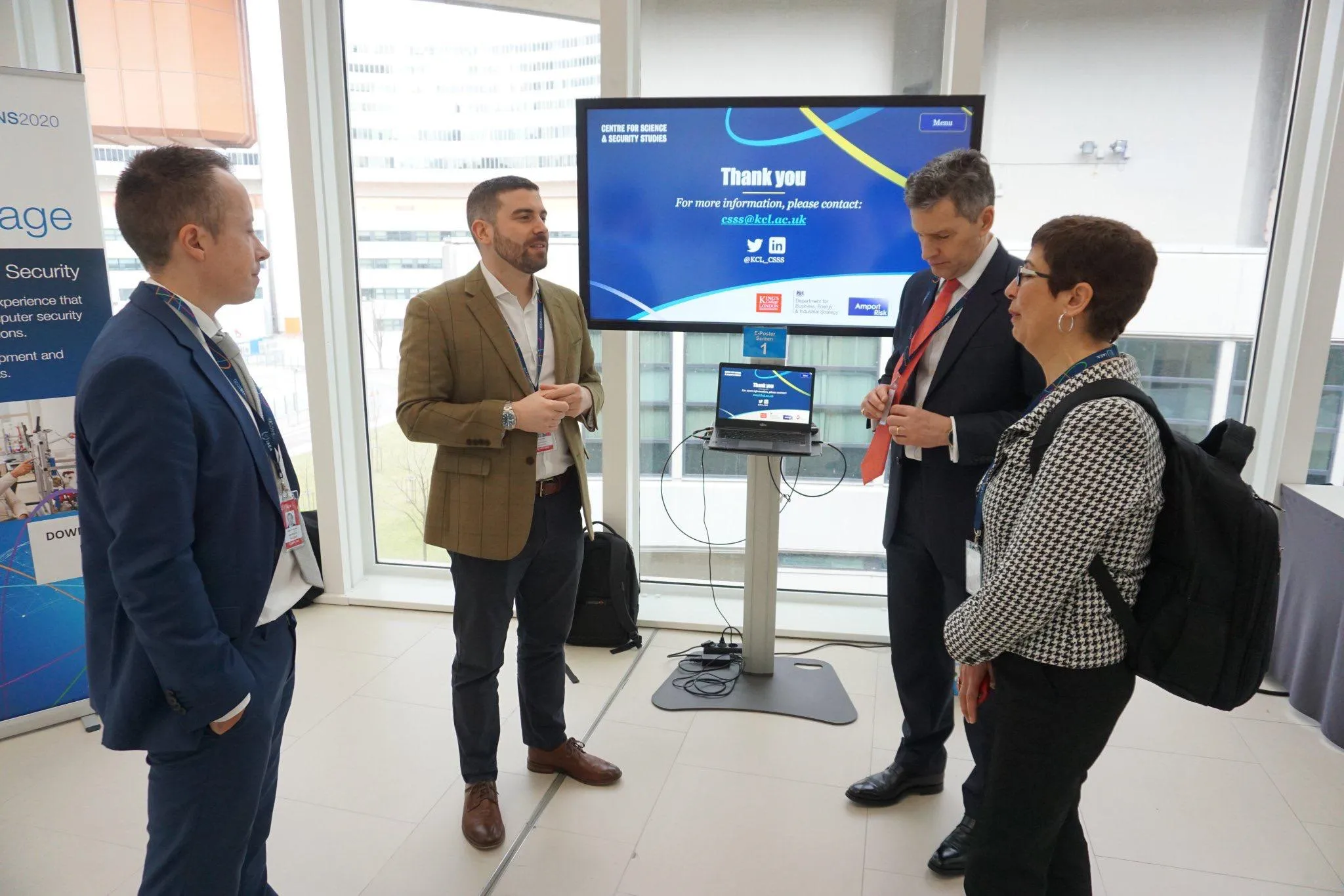 In this story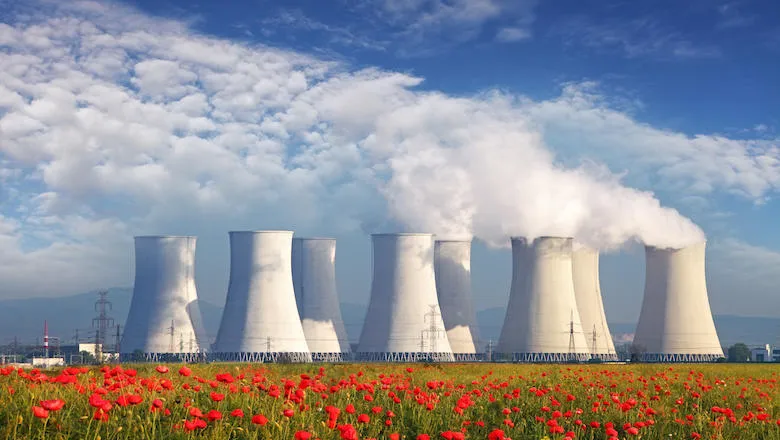 The workshop is intended to introduce participants to nuclear threats posed by nonstate actors and the measures to mitigate them.