07 October 2020
King's becomes official partner in scaling up COVID-19 testing
The Department of Health and Social Care has today announced that King's laboratories will become an official partner in helping to scale-up COVID-19 testing capacity in the UK and in boosting support for the NHS Test and Trace system.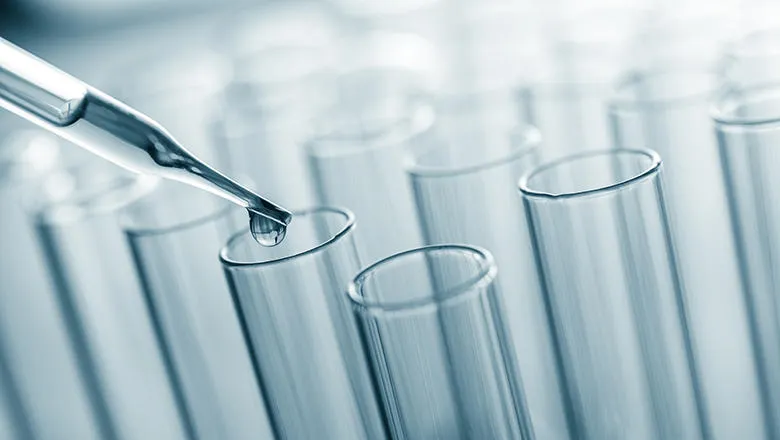 Across the King's Health Partnership, this could mean an additional 10,000 tests a day for those in London and beyond.
Professor Reza Razavi, Vice-President & Vice-Principal (Research) at King's College London said: "We know that demand for testing is at a premium. This is a crucial step in helping to ensure that our local London community and beyond has access to routine testing to help reduce the spread of the virus.
"Our scientists, academics and researchers also continue to be at the forefront of the global response to the virus. This includes ground-breaking research to identify new symptoms using data from the COVID Symptom Study app, uncovering the antibody response to the virus and providing invaluable social insights by analysing public perceptions of the pandemic."
Jill Lockett, Managing Director of King's Health Partners, said: "Offering our local and national population the safety, protection and peace of mind that regular COVID-19 testing provides is a priority and we are committed to harnessing our partnership expertise to support capacity, build knowledge and increase understanding. King's Health Partners are delighted to be launching new university and NHS laboratory capacity for an additional 10,000 tests a day, and we welcome the support from the Department of Health and Social Care to do this."
Secretary of State for Health and Social Care, Matt Hancock, said: "At a time when testing scale up is a major public health priority, the alliance's incredible effort and leadership in this area is crucial. Their partnership will be invaluable now and in the future as we move to consider antibody testing and vaccines. We look forward to further collaboration with the Alliance."
In this story