16 April 2018
King's Business School Alumni Breakfast
On 16 April, we hosted an Alumni Breakfast Seminar on Ethical Leadership, and heard from Professor Juliane Reinecke, Professor of International Management and Sustainability about her work in Bangladesh researching the impact of the 2013 Rana Plaza disaster.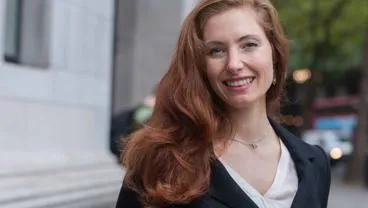 King's Business School Alumni Breakfast
Professor Reinecke talked us through the incidents leading up to the disaster – including a lack of awareness from the buyers, the neglectful nature of social auditing and the lack of follow-up for non-compliance.
"Ready-made garments accounts for over 80% of Bangladesh's exports" highlighted Professor Reinecke. It's easy to see why. There are low barriers to entry, an almost 'unlimited' supply of unskilled labour, with over 500,000 people moving to the capital, Dhaka, every year looking for work. And, given the necessity to find work, there is a lack of associational power.
There were many questions from our alumni, including the extent to which consumers care about the ethical backdrop of the garments industry, why smaller companies need larger companies to lead from the front in improving standards and whether there have been any further studies into the comparative costs of working with compliant versus non-compliant factories.
There was a lot of engagement in the room and Professor Reinecke was very much in demand for questions and follow-up after she closed her speech.
Given the interest in this event, you may be interested our upcoming alumni events:
If you want more information about these events or have other alumni-related enquiries, please contact alumnievents@kcl.ac.uk.
For any other information, please contact business@kcl.ac.uk.