16 May 2018
King's Business School at the forefront of statistical research excellence
King's Business School is one of the main partners of the Economics Statistics Centre of Excellence (ESCoE) based at the National Institute of Economic and Social Research (NIESR)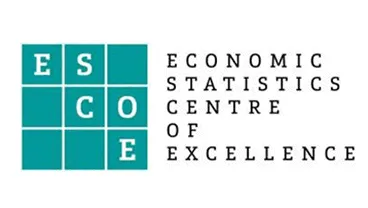 King's Business School at the forefront of statistical research excellence
King's Business School is one of the main partners of the Economics Statistics Centre of Excellence (ESCoE) based at the National Institute of Economic and Social Research (NIESR), which holds its annual conference at the Bank of England this week.
Working with King's, the University of Cambridge, Warwick Business School, Strathclyde Business School, and the innovation foundation Nesta, ESCoE provides research that addresses the challenge of measuring new forms of economic activity in a globalised world. This feeds into the development and improvement of ONS economic statistics and data processing methodologies.
The King's research, primarily based at the Business School, is coordinated by Professor Mary O'Mahony and involves Professors Martin Weale, George Kapetanios, Jonathan Portes and Augustin de Coulon. There are four ESCoE-funded PhD students, one of whom is being jointly supervised by Professor Diane Coyle from the University of Cambridge.
"We are undertaking research across numerous strands" said Professor O'Mahony. "From measuring the impact of new digital technologies on the measurement of economic welfare, and finding alternative measures of GDP that take account of income distribution,  to the use of 'big data' for economic forecasting and using new sources to measure immigration, as well as measuring services activities especially in hard to measure sectors such as education services, we will be adding tremendous value to current research."   
The home of King's Business School, Bush House, has already been confirmed as the venue for the 2019 ESCoE conference, in a real boost to the profile of the School. Coupled with the launch of DAFM last month and the forthcoming launch of CODA, King's Business School is fast becoming a leader in the field of data analytics and statistics for economic modelling and its related activities.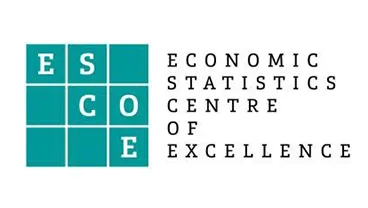 https://www.kcl.ac.uk/ImportedImages/Schools/Business/events-images/escoe.png