16 February 2022
King's Business School earns accreditation from Association to Advance Collegiate Schools of Business
Accreditation by world's largest business education alliance recognises excellence in all areas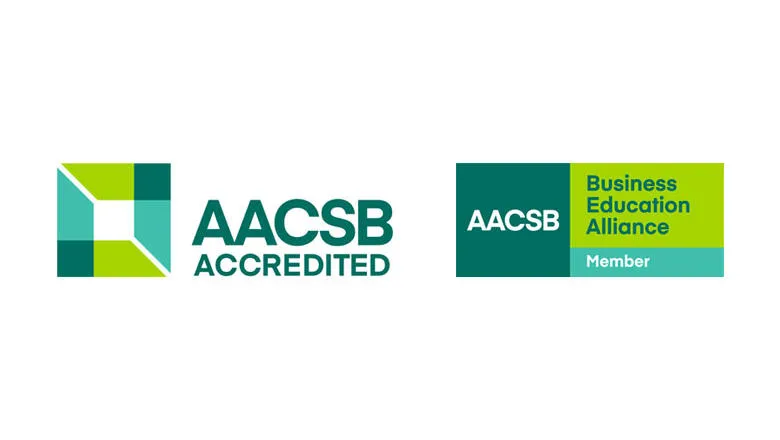 King's Business School has earned accreditation from the Association to Advance Collegiate Schools of Business (AACSB). Founded in 1916, the AACSB is the longest-serving global accrediting body for business schools, and the largest business education network. Fewer than six per cent of the world's schools offering business degree programs hold AACSB business accreditation.
"AACSB accreditation recognizes institutions that have demonstrated a focus on excellence in all areas, including teaching, research, curriculum development, and student learning," said Stephanie M. Bryant, executive vice president and chief accreditation officer of AACSB.
"I am proud that the Business School has achieved this accreditation. It is a reflection of how quickly it has matured to provide distinctive education and research across a full spectrum of disciplines in management, entrepreneurship, finance and economics. By fostering the next generation of business leaders, King's Business School is poised to have a remarkably positive impact on the world," said Professor Shitij Kapur, President & Principal, King's College London.
"AACSB accreditation indicates that we have become a leading Business School since our launch in 2017. We are looking forward to the opportunities it brings to innovate, learn from and share ideas with peer schools all over the world. King's Business School is a connected school. In a period of ongoing disruption, this ethos enables us to work with business and our alumni to address societal challenges that have been accelerated by the pandemic," added Professor Stephen Bach, Executive Dean King's Business School.
AACSB accreditation ensures continuous improvement and provides focus for schools to deliver on their mission, innovate, and drive impact. AACSB-accredited schools have successfully undergone a rigorous review process conducted by their peers in the business education community, ensuring that they have the resources, credentials, and commitment needed to provide students with a first-rate, future-focused business education.
About AACSB International
Established in 1916, AACSB International (AACSB) is the world's largest business education alliance, connecting educators, learners, and business to create the next generation of great leaders. With a presence in more than 100 countries and territories, AACSB fosters engagement, accelerates innovation, and amplifies impact in business education. Learn how AACSB is transforming business education for a better society at aacsb.edu.