05 May 2021
King's celebrates International Day of the Midwife 2021
Our online celebration of midwifery featuring blogs, news and more.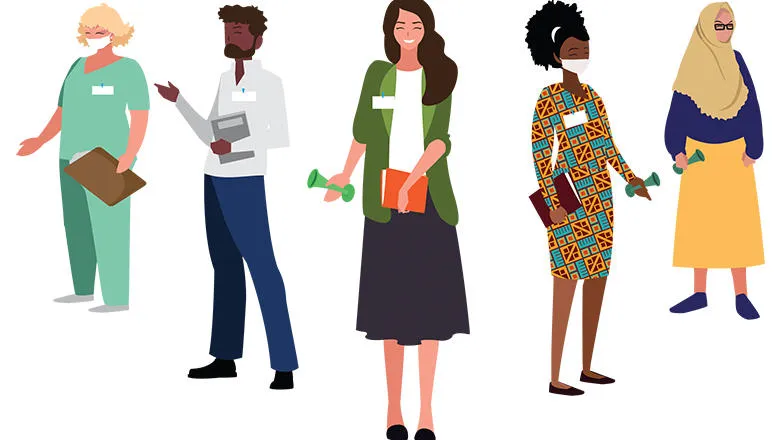 Wednesday 5 May 2021 is International Day of the Midwife. This annual event is a time for us to celebrate and raise awareness of midwives and the essential care they provide to mothers and newborns.
The theme for this year is Follow the Data: Invest in Midwives and coincides with the launch of the 2021 State of the World's Midwifery (SoWMy) Report. Co-led by UNFPA, WHO and ICM, the report provides an updated evidence base and detailed analysis on the impact of midwives on maternal and newborn health outcomes and the return on investment in midwives.
At King's, we're celebrating by sharing stories of the work and achievements of our student midwives, staff, alumni and collaborators.
Head to our celebration pages for news, features and events from our students, staff, alumni and collaborators celebrating midwives.
#IDM2021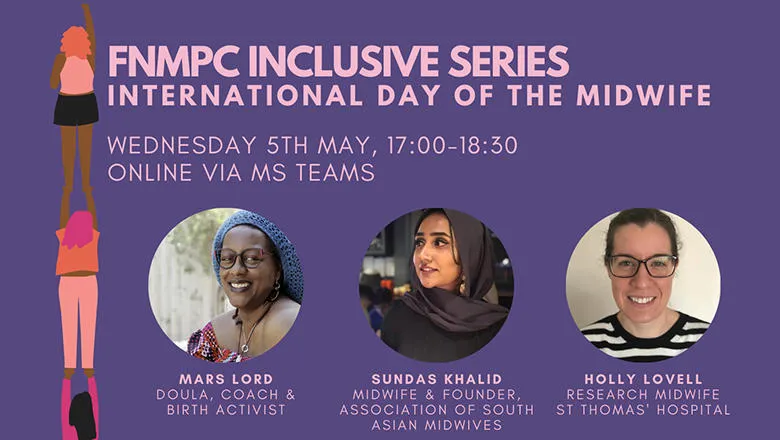 The first in our student-led inclusive events series will focus on ethnicity in the context of maternity care.