29 June 2022
King's Centre for Lung Health celebrates its launch
The new Centre promises innovative and inclusive research into lung health throughout the lifetime, meeting an unmet global need.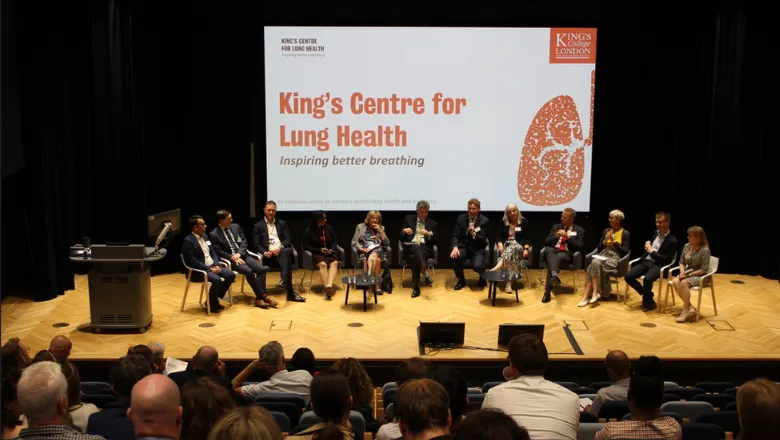 Academics, clinicians and industry partners gathered at King's College London's Bush House Auditorium on Tuesday 28 June for the launch of the new King's Centre for Lung Health.
Led by Professor Mona Bafadhel, the Centre will be a home for lung research that focuses on improved treatments, innovative diagnostics, pioneering clinical trials, and the fundamental research of the immune-physiological mechanisms for early to late lung disease.
Lung diseases are the third most common cause of mortality and morbidity in the world and have been highlighted as a priority in the NHS Long Term Plan and by the UK Office of Life Sciences. The launch explored how the Centre and the broader scientific community could play a key role in meeting this priority.
Though lung health and disease have traditionally been underrepresented within research communities when compared to other major clinical disciplines, Professor Bafadhel described the Centre's launch as a 'sunrise moment' for lung research, as issues such as COVID-19 and air pollution are beginning to bring lung disease to the fore.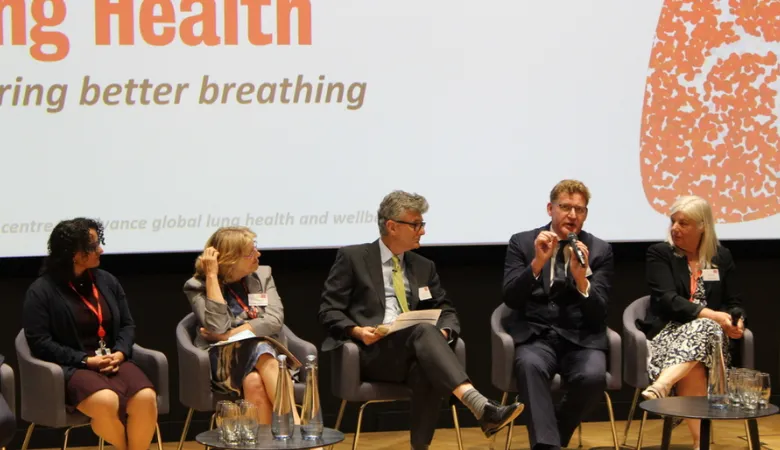 Yesterday's launch provided experts the opportunity to discuss the Centre's direction in a panel discussion. The panelists reflected on the importance of patient-centred research and clinical trials, collaborations between academic fields and different stakeholders, as well as innovation in research to provide better health outcomes for both patients and the NHS.
The participants also emphasised the cost of inaction on lung disease, as often lung health interventions arrive too late. Reducing this cost will be a key priority of the King's Centre for Lung Health as it begins to tackle the challenge of promoting lung health by better preventing, diagnosing and treating lung disease.
If you would like to get involved in the Centre's mission to improve lung health you can contact lungcentre@kcl.ac.uk
In this story