13 July 2021
King's collaboration develops smarter medical imaging
The Centre for Doctoral Training in Smart Medical Imaging, develops more affordable and impactful medical imaging technologies.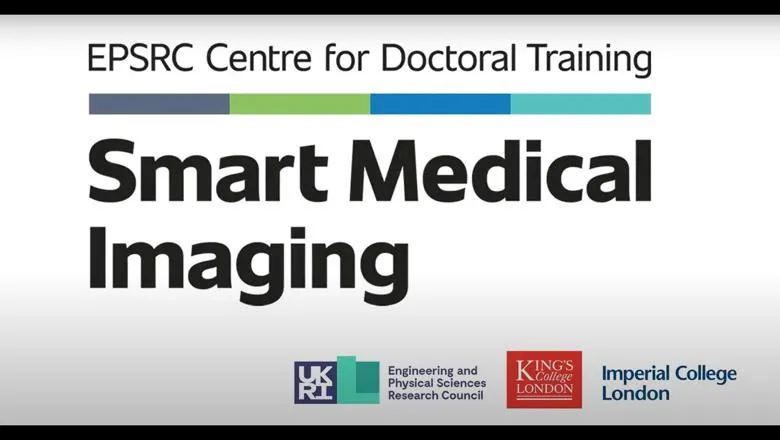 Jointly hosted by King's College London and Imperial College London, the EPSRC Centre for Doctoral Training (CDT) in Smart Medical Imaging is targeting a field of technology pivotal to continued progress in diagnosing and treating disease. With industry involvement at its heart, the CDT will deliver vital expertise from a new generation of experts with the skills to develop, deliver and harness a new era for medical technology- driving forward advances that will save lives and cut healthcare costs.
The human eye can only gather a fraction of the insights that MRI or CT scans, for instance, could provide and as medical imaging techniques become increasingly expensive and sophisticated, the time and cost involved in developing and using them has become a significant constraint on optimising their value to health. In response, the CDT is training the next generation of researchers with a vision of leveraging the full potential of medical imaging for healthcare. This involves integrating artificial intelligence (AI), targeted, responsive, safer imaging probes and cutting-edge emerging and affordable imaging solutions in a unique multidisciplinary environment.
With £6 million of EPSRC funding, the CDT opened its doors in 2019 and will run until 2028. It has attracted input, support, and co-funding from a host of industrial partners including Siemens, GSK, GE, Philips and many UK small and medium sized enterprises.
The CDT in Smart Medical Imaging is contributing to a range of research activities funded by the EPSRC to meet the objectives of the Healthcare Technologies Grand Challenges. This Grand Challenge focuses on the need to produce safer, more targeted treatments fit for the demands of the decades up to 2050 and beyond. By enabling earlier intervention, and more accurate, less invasive, more affordable action, these will not just prevent, slow or reverse deterioration in physical and mental health but also enhance quality of life by eliminating or alleviating symptoms.