13 July 2018
King's College London and Pratt Foundation to host Australia UK Leadership Forum
The Forum will bring together government and business leaders to strengthen the two countries' relationship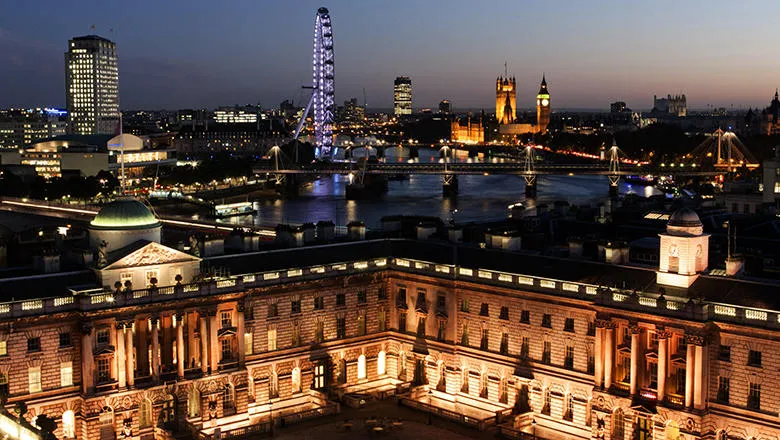 London
King's College London and the Pratt Foundation are to host the Australia UK Leadership Forum (AUKLF), a high-level meeting to shape and deepen the relationship between the two countries.
Held in London from 17 to 19 July, the AUKLF will bring together leaders from business, government, academia and civil society to strengthen the bilateral relationship. The Forum is taking place in an important year, as 2018 marks the 100th anniversary of the opening of Australia House in London.
The Founding Patron of the AUKLF is Anthony Pratt, Executive Chairman of Visy, Australia's largest paper and packaging company. His family's Pratt Foundation is one of the largest sources of private philanthropy in Australia. Professor Ed Byrne AC, Principal & President of King's College London is also a patron.
The AUKLF will facilitate an exchange of ideas around shared challenges facing the two countries in three main areas:
The economy: with particular focus on trade, investment and productivity.
Strategy: addressing security, geopolitical opportunities and challenges.
Society and culture: considering areas in which Australia and the UK may collaborate to build social cohesion as well as artistic and cultural cooperation.
The AUKLF has its origins in a meeting between the British Foreign Secretary and the Australian Minister for Foreign Affairs at the 2017 Australia-UK Ministerial talks in Australia, where it was agreed that the two nations would hold a leadership forum the following year.
Anthony Pratt said:
'This forum is a wonderful and timely opportunity for our two great nations to build even closer economic, strategic and cultural ties as we approach the 250th anniversary of Captain James Cook's 1768 voyage of discovery and his encounter in 1770 with Australia's first peoples.
'I believe a free trade agreement between Australia and the UK will not only help achieve these goals but also promote prosperity for both – and lead to a renewed spirit of friendship and cooperation between our countries which have always shared the same core values.
'As founding patron of the AUKLF, I am honoured to welcome delegates and observers from Great Britain and Australia to this inaugural leadership dialogue.'
Professor Ed Byrne AC said:
'It is an honour and a privilege to be able to facilitate this important dialogue between Australia and the UK, two longstanding allies with shared values and goals. King's College London is delighted to be playing a role in bringing both countries closer together as they seek to promote prosperity and peace. I look forward to a constructive forum, and to exploring opportunities for increased cooperation between these great nations.'

Notes to editors
For further media information, please contact the communications team on +44 (0)20 7848 3202 / comms@kcl.ac.uk